Minimum wage is going up in New York. The state Department of Labor announced Monday that it would move forward with plans to continue increasing minimum wage despite massive shortfalls in the workforce. But that's a far cry from the $26 an hour some economists are calling for.
The next change takes effect on December 31, 2021 where minimum wage will increase to $13.20 in most places that are not New York City.
"Companies, particularly those that employ low-wage workers, are already raising wages and in some cases offering incentives to that is showing no sign of abating, and it makes sense to raise the wage floor now and continue supporting New York's families while providing a predictable path forward for businesses," Labor Commissioner Roberta Reardon said. "With today's action we are continuing the work of building back with equity and justice."
The increase is based on economic factors and indices, according to state labor officials.
What does minimum wage hike mean for New York businesses?
"Many of us are already there," one business owner speaking on condition of anonymity told FingerLakes1.com after the announcement. "I'd need to pay four or five dollars more than that to fill all of the open positions in my business – and I cannot afford it."
Economists say a number of factors have impacted economic recovery since the start of the pandemic.
"It's hard doing business in this state," Reginald Belligana explained. "This doesn't hurt as much as some of the other things happening, but for those businesses that operate on a thin margin, it's a problem." Belligana spoke to FingerLakes1.com recently about the liquor store he operates near the Pennsylvania border. "We pay people over minimum wage. That's just our standard," he added. "But if minimum wage reaches $15 that won't be possible."
Why increase minimum wage if businesses suffered during the coronavirus pandemic?
A report from the Division of Budget's Minimum Wage said that 57.2% of private sector losses were in retail, healthcare, leisure, and hospitality. Additional results from that same report found that the pandemic caused some workers to reevaluate their labor value.
As for Belligana, he says it doesn't make sense that the state continues increasing minimum wage when it knows its businesses are struggling. "They know where the losses have been," he added to FingerLakes1.com. "They don't seem to care though. Just continuing to add on expense and cost. Passing it on isn't an option in a lot of communities, so it'll mean fewer businesses and places to employ people."
Should minimum wage be $26 an hour? There's an argument for it.
A recent study found that if minimum wage had kept pace with the gains in the economy's productivity over the last half-century it would be nearly $26 an hour. That's around $50,000 in annual income.
Dean Baker, senior economist with the Center for Economic and Policy Research recently said that it shows how far the economy has come over the years. "That may sound pretty crazy, but that's roughly what the minimum wage would be today if it had kept pace with productivity growth since its value peaked in 1968," he wrote.
The study found that productivity had increased steadily throughout the decades, but wages actually fell when inflation was considered. Overall cost of living has skyrocketed over the last several decades in the U.S. prompting many to call for a 'living wage' boost. While many are advocating for $15 an hour at the federal level – significantly higher wages are needed to 'live' in many cities and states.
But it's not as simple as boosting low wages. "The problem is that we have made many changes to the economy that shifted huge amounts of income upward, so that we cannot support a pay structure that gives workers at the bottom $52,000 a year," Baker added.
If minimum wage suddenly jumped to $26 an hour – there would be major undesirable outcomes.
---
---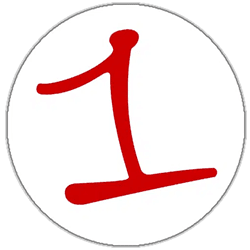 FingerLakes1.com is the region's leading all-digital news publication. The company was founded in 1998 and has been keeping residents informed for more than two decades. Have a lead? Send it to [email protected]