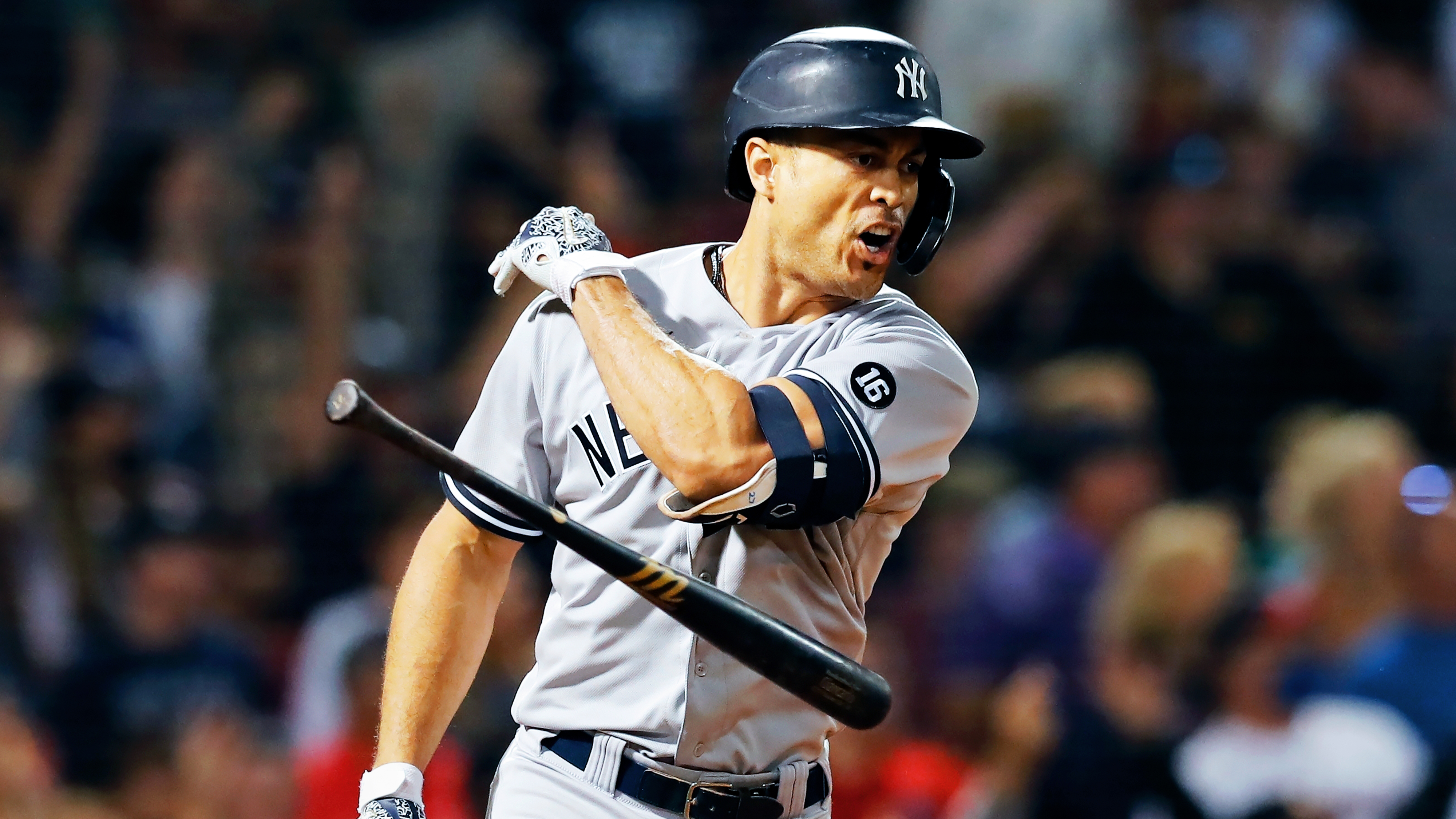 Confidence filled Giancarlo Stanton as he swung a bat in Fenway Park's on-deck circle, watching a left-handed reliever pop warmup tosses over home plate. The Red Sox were gambling that Darwinzon Hernandez would retire the left-handed Anthony Rizzo, thus avoiding a looming mismatch for the ages.
Stanton's thoughts in that moment: "They'd better get Rizz out."
They did not. Rizzo was hit by a pitch and Stanton pounced on a meaty fastball, clearing the Green Monster for a go-ahead grand slam on Saturday. Stanton's eighth-inning Lansdowne Street souvenir powered New York's come-from-behind 5-3 victory over the Red Sox.
"It's a great feeling," Stanton said. "There were a lot of emotions going on. I'm just glad I was able to do it, compress everything and be on time for the fastball. Something good happened."
The Yankees (88-67) have won five consecutive games to tie the Red Sox (88-67) for the top spot in the American League Wild Card chase with seven games remaining, although Boston would host the WC Game if the teams finish tied by virtue of the better head-to-head record.
"We love it right now," manager Aaron Boone said. "Tomorrow becomes really important. That's how we look at it. Whether we win all these games or lose a game along the way, we've just got to live in the moment and relish the moment. I think our guys love being in this environment with a lot on the line."
GAME HIGHLIGHTS: