How diverse is New York? 
According to a new study from WalletHub, New York ranks fifth in the U.S. for diversity. It considered a number of factors including income diversity, educational-attainment diversity, racial and ethnic diversity, linguistic diversity, worker class diversity, and many others.
The study also looked at the least diverse states in the U.S.
The WalletHub team compared 50 states across six categories including socio-economic, cultural, economic, household, religious, and political diversity.
"As the nation is rapidly diversifying, more exposure to and familiarity with citizens of different backgrounds can help foster a competitive advantage on many fronts, particularly in the workplace," explained Adia Harvey Wingfield, Vice Dean and Professor at the University of St. Louis. "Unfortunately, at the neighborhood level, we know that many communities remain racially segregated, which contributes to economic, educational, and occupational inequality."
However, politicization can cause challenges, as noted by Jack Fong, Ph.D., at California State Polytechnic University. "Diverse cities that express all aspects of culture will be able to shine: different foods, neighborhoods, festivals, among other things, become welcoming beacons of accepting difference, and all represent important dynamics of diversity when it is not politicized," he explained. "Until diversity becomes politicized, the rich tapestry of different peoples living in proximate communities in the name of exchange is a very old pattern of social existence. This diverse pattern still typifies the cosmopolitan character of cities, for example."
How did New York rank by category in the diversity study?
26th – Income Diversity

3rd – Educational-Attainment Diversity

7th – Racial & Ethnic Diversity

5th – Linguistic Diversity

20th – Worker-Class Diversity*

23rd – Marital-Status Diversity

11th – Generational Diversity

5th – Household-Type Diversity

11th – Household-Size Diversity

21st – Religious Diversity
Large disparities in diversity make state ranking a challenge
While the report itself takes on New York State as a whole — there's much to be said for the Upstate-Downstate divide. New York ranks as the fifth most diverse state in the U.S., but also suffers from a growing diversity gap between urban and rural communities. 
"I'd argue that there's a higher percentage of communities in Upstate New York that have very little diversity — but in this study are benefiting from New York City, and even other urban centers around the state," added Tyson Alexander, a Southern Tier resident who went to college in the New York City area. Alexander spoke with FingerLakes1.com recently about his experiences doing business in rural parts of the Southern Tier, Finger Lakes, and Western New York. "Owning a business in a community in the rural Southern Tier has really opened my eyes to the lack of diversity when you step away from these highly-populated places."
Alexander says his work is enjoyable — but as a person of color the lack of diversity in small, rural communities is obviously regularly.
"It comes down to exposure and representation," he added. "I think it could be remedied pretty easily if we saw more of these folks moving into rural, mostly white communities, but that takes time — and honestly they're difficult places to live with outdated infrastructure, lack of public transportation, and other factors completely unrelated to existing community makeup."
Check out this video explaining the process of finding the most and least diverse states in the U.S.
---
---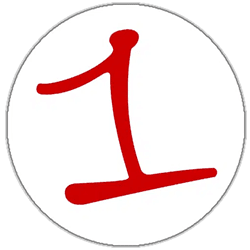 FingerLakes1.com is the region's leading all-digital news publication. The company was founded in 1998 and has been keeping residents informed for more than two decades. Have a lead? Send it to [email protected]