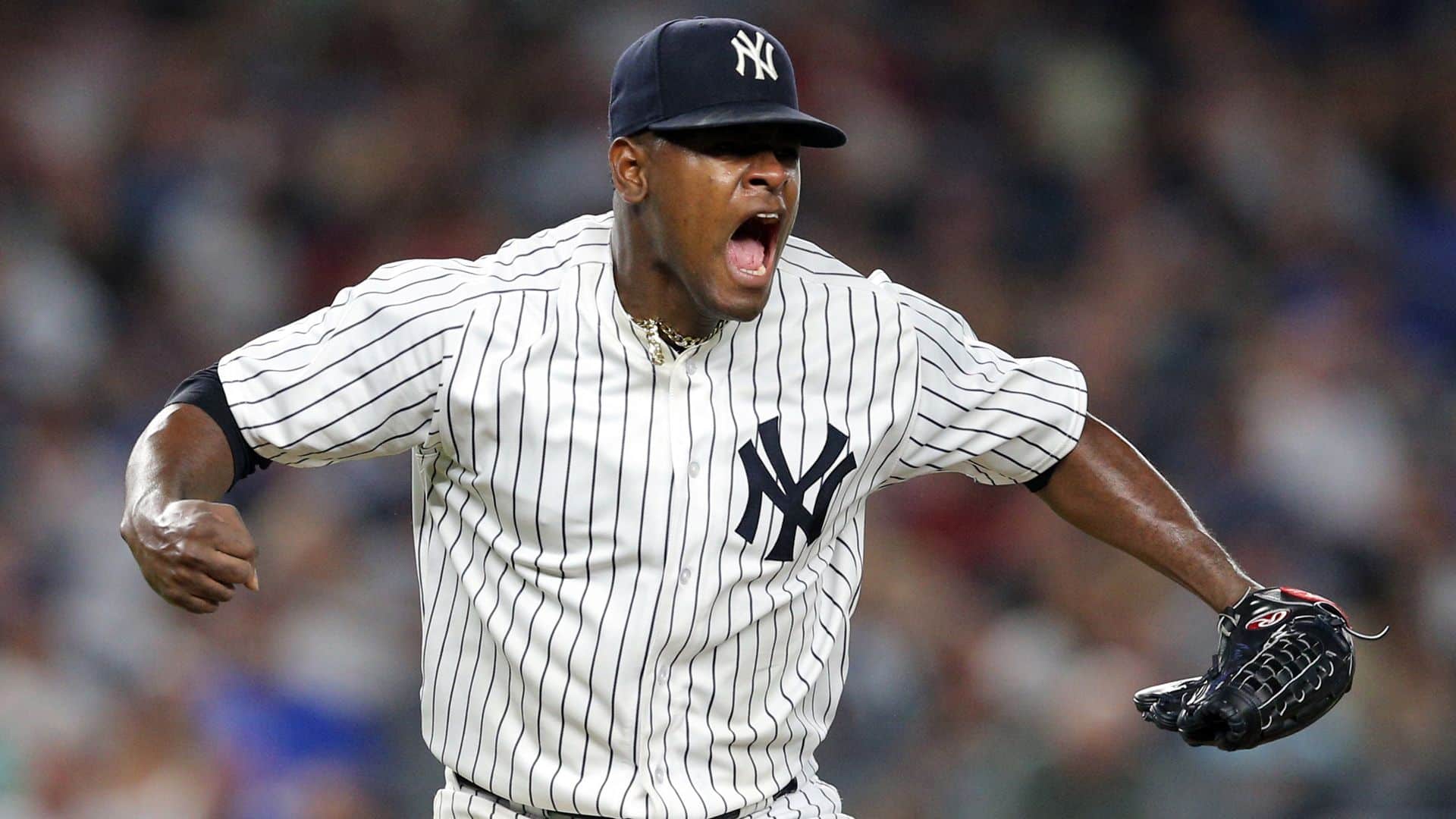 Luis Severino may be in the Yankees' future sooner rather than later, according to manager Aaron Boone.
Speaking to reporters pregame on Friday, Boone said that, barring a setback, Severino could return to the Yankees in the near future.
"Obviously, we're not going to get him built up to a starter or anything like that … but we'll see what the next step is," Boone said. "But yeah, I could envision him with us pretty soon if everything goes well."
The Yankees have just 15 games left on their schedule and, as of pregame Friday, are currently on the outside looking in at the AL Wild Card race.
Adding Severino somewhere into the bullpen rotation in the next three weeks could serve as a boost to a group that's been tired and battered in recent games.
For New York, it would also just be nice to get Severino back in a Yankees uniform and on the mound for the first time since 2019.

Kyle leads sports coverage and hosts the Concrete Jungle podcast. Have a lead or question? Send it to [email protected].