Republican Assembly members have written to Governor Kathy Hochul to inform her that the recent vaccine mandate could have a direct effect on the quality and delivery of adequate medical care.
Assemblyman Phil Palmesano and his Assembly Republican colleagues sent a letter earlier this week to Gov. Kathy Hochul and state Health Commissioner Howard Zucker expressing their strong concerns and warning of a potential workforce shortage compromising the delivery and quality of healthcare due to the state mandating the COVID-19 vaccine for all healthcare workers. A recently-implemented Department of Health (DOH) regulation requires all healthcare workers to receive their first vaccination by September 27 or lose their jobs. Recently, leaders from 10 Finger Lakes counties also expressed their concerns with the mandate. County leaders from Genesee, Livingston, Ontario, Orleans, Schuyler, Seneca, Steuben, Wayne, Wyoming and Yates counties all argued that some healthcare facilities are already seeing a loss of workers and it could get significantly worse if the mandate moves forward, hurting our rural healthcare system.
The Conference letter states, "our offices have received numerous correspondence from various healthcare facility administrators and employees expressing their deep concerns with the potential negative ramifications of the COVID-19 vaccination mandate for all healthcare workers that goes into effect later this month. With many hospitals and other healthcare facilities already struggling with staffing shortages and lack of retention, we believe that the vaccine mandate will only exacerbate this problem, thus creating more widespread labor shortages and compromising the ability of many New Yorkers to access quality health care."
"While we encourage voluntary vaccinations and safe environments for our medical staff and their patients, our primary concern, the one that has been echoed by so many professionals in the field, is that with an estimated 20 to 25 percent of healthcare workers unvaccinated, we will be facing numerous resignations and firings by the September 27th deadline. Losing approximately one-quarter of frontline caregivers to a blanket government mandate will decimate the workforce and compromise our safety net at a time we need our healthcare professionals the most. These are the very workers who served on the frontlines during the height of the pandemic when there was so much uncertainty. We should thank them, not punish them," the letter continued.
"Since this state mandate was announced in August and hearing the concerns raised by healthcare administrators and others in healthcare, I have continued to express my concerns to the governor's office and the DOH about the negative impact this state mandate will have on the workforce and the delivery and quality of care. We already see workforce shortages and workers leaving from COVID-19 burnout. This is in addition to the unfortunate fact that our healthcare facilities have struggled to recruit and retain workers, even before COVID-19, particularly in our rural communities. While I support and encourage vaccination efforts, I have also expressed my opposition to state government mandating the vaccine. A potential loss of 20-25% of our healthcare workforce would deliver a devastating blow, particularly for our rural healthcare centers, nursing homes and hospitals. This, at this particular time especially, we certainly cannot afford," said Palmesano.
"Our healthcare workers are heroes. Our nurses, certified nurse assistants, ambulance workers, emergency and critical care specialty staff and so many others have been on the ground and at the forefront of this COVID battle from the very beginning. They have cared for our grandparents, parents, children and neighbors in communities across this state. We owe them a tremendous debt of appreciation and gratitude. Forcing them now to choose between the vaccine and their jobs does not show appreciation and gratitude, it penalizes them and clearly sends them the wrong message. These feelings are sadly summed up by the words that one healthcare employee shared with us, ' I went from a hero to a zero.' This order should be amended to provide flexibility by allowing for regular mandatory COVID testing of healthcare workers as an alternative to mandatory vaccination," added Palmesano.
"Increasing the vaccination rate in New York remains an important priority and goal. However, enacting a state mandate that will lead to a significant loss of healthcare workers creating a workforce shortage crisis in an already overly-stressed profession is counterproductive. It will compromise the delivery and quality of healthcare services in communities around the state, especially during these challenging times when we need it most," concluded Palmesano.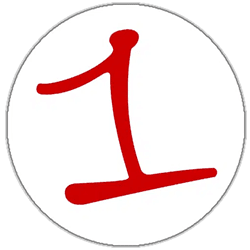 FingerLakes1.com is the region's leading all-digital news publication. The company was founded in 1998 and has been keeping residents informed for more than two decades. Have a lead? Send it to [email protected]