Explore your passions. Face your fears. And take a detour to the Ask Desk if you're being chased by a bear.
Those were just a few of the helpful and humorous words of counsel Keuka College's newest students were treated to as the College held its annual Academic Convocation on Tuesday, Aug. 31.
The ceremony, which marks the official opening of the 2021-22 academic year, returned to Norton Chapel after being held in an online format last year.
"I think I speak for all of us when I say we are thrilled to be here in person," said College President Amy Storey, who joined Board of Trustees Chair Aqua Porter and Chaplain Eric Detar in welcoming approximately 250 freshman and other new students. "It is so good to be back as a community."
Also addressing students was Associate Professor of Art Melissa Newcomb, Keuka College's 2021 Professor of the Year, who spoke of the importance of not letting fear dictate life choices.
"My advice to you is to face your fears even if it takes years," she told students. "Be afraid and take a risk because it might just be the best thing that has ever happened to you."
Prof. Newcomb also made the case that Keuka College is another "best thing" that happened to students.
"There's no place like Keuka College," she said. "I know you will cross paths with people here that will believe in you, will support you, and push you maybe even to your limits. … (You are here for a reason, and your life is about to get really interesting. Embrace it and appreciate all the challenges and rewards that will come your way."
Provost and Vice President for Academic Affairs Dr. Brad Fuster reminded students to take advantage of the opportunities the College offers to become well-rounded citizens.
"We are not a career factory," he told the class. "First and foremost, we want you to be amazing human beings."
He also made a pitch for the College's new Ask Desk – a one-stop information center for students at the lakeside entrance of Hegeman Hall.
"Can't log on to the WiFi? Go to the ASK Desk," he said, listing reasons to visit the desk that ranged from practical to … well, hopefully unnecessary. "Looking for a part-time job? Go to the ASK Desk. Being chased by a grizzly bear? Call 911, and then go to the ASK Desk."
Students also heard from Class of 2022 President Rocio Figueroa, who reminded them that the College Community will not only support them, but push them to achieve their dreams: "We see your future, and let me tell you it is bright. You are the future of Keuka College; you are the future of the United States; you are the future of the World."
Vice President of Student Development Dr. Heather Maldonado welcomed to the stage representatives of the Class of 2025 Amaya Thomas, Andrew Golden, and Cerena Crowl. The students led the class in committing to College Community values by pinning on themselves acorn pins they were given prior to the Convocation.
Students left the event in good spirits.
"I like that everyone spoke," Occupational Therapy major Isabella Colon '25 said of the varied speakers. "It made it very relatable."
Katherine Deatherage '25 especially enjoyed hearing from Class of '22 President Rocio Figueroa.
Leilani Price '25 a Criminology and Criminal Justice major, said the event made her feel welcome: "It was nice – I liked seeing the class representatives."
For Early Child Education major Felicia Cotroneo '25, just heading into the Chapel was a thrill. As at every Convocation, faculty, staff, and administrators lined both sides of the sidewalk leading to the Chapel and applauded students as they entered.
"I really liked the processional – all the clapping," Felicia said. "It was a surprise."
---
---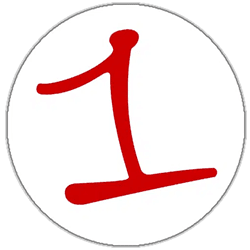 FingerLakes1.com is the region's leading all-digital news publication. The company was founded in 1998 and has been keeping residents informed for more than two decades. Have a lead? Send it to [email protected].