Is a staffing crisis coming to a hospital near you? That's been a major question after Governor Kathy Hochul announced a COVID-19 vaccine mandate for all staff in healthcare settings. Now, President Joe Biden has made clear that it will be a federal standard across the U.S.
Some public health officials fear the COVID-19 vaccine mandate in hospitals will be counterproductive.
"While this vaccine mandate proposed by the governor I do believe is well-intentioned, however, I think it's going to be counterproductive," Steuben County Public Health Director Darlene Smith said.
At this moment, the healthcare industry at-large is facing staffing shortages. They are also dealing with an influx of new COVID hospitalizations as the Delta Variant becomes mainstream across the U.S. Adding to this is the prevalence of vaccine refusal in some communities, which is putting more stress on hospitals.
Unvaccinated patients make up more than 90% of those hospitalized with COVID-19 at this point. While breakthrough cases have received some attention over the last few months – the far greater issue according to public health officials – is the continued disregard for vaccination as a means to end the pandemic.
Now, officials in some locations around the state are hoping that a system like the one implemented in schools is run in hospitals. They argue, allowing hospital workers to test weekly will prevent the staffing shortage that could become a crisis in the next several weeks.
"It's a good alternative to the proposed mandate because it would still protect patient's safety, it would respect their personal rights of healthcare workers, and honestly to ensure that our medical system is as prepared as possible for the increase in COVID cases," Smith added.
"It's a state mandate we really have no control over. We are doing what is being asked of us," said Chief Medical Officer at St. Joseph's Hospital, Dr. Philip Falcone. "People will be informed that they have not been vaccinated, then they will be given a short amount of time, but beyond that point they will be terminated."
It's complicated, but nothing new- as hospitals have been dealing with vaccine hesitancy throughout the pandemic. "There's maybe a third that's on the fence and there's probably a third who probably won't get it and may end up losing their jobs. There are still the concerns that people always had which is that they are unsure about the safety of the vaccine," Dr. Falcone added.
The vaccine mandate could cause havoc in hospitals and nursing homes – as some say they will be forced to reduce capacity if unvaccinated workers have to be terminated.
The state also said that those who quit or are terminated for refusing the COVID-19 vaccine will not be eligible for unemployment benefits.
---
---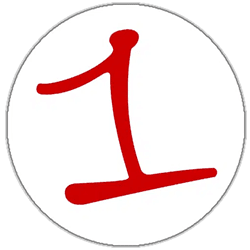 FingerLakes1.com is the region's leading all-digital news publication. The company was founded in 1998 and has been keeping residents informed for more than two decades. Have a lead? Send it to [email protected].