UPDATE (August 27, 2021): Support.com shares hit a high of $59.69 this afternoon, triple its close at $19.70 yesterday (Aug. 26). The market value of the company briefly soared to $1.43 billion, compared to $52 million in early March, before it announced plans to merge with Greenidge Generation, and $213 million as of Friday.
---
Wall Street has fallen in love with Greenidge Generation's story of "carbon neutral" Bitcoin mining.
The market value of Greenidge's intended merger partner, Support.com, spurted to $419 million in NASDAQ trading this afternoon before giving back some gains. That was nearly double the company's market value last Friday.
Support.com's share price has gyrated wildly, but mostly upward, in anticipation of a Sept. 10 vote by its shareholders on a plan to merge with Greenidge by late October.
The transaction will allow Greenidge to become a publicly traded stock on the NASDAQ exchange, allowing it to capitalize on the rapid buildout of its bitcoin mining operation in Dresden.
Support.com shareholders will own only about one-tenth of the merged company, which will trade under the suggestive ticker symbol "GREE."
In recent weeks, Greenidge officials have taken pains to describe their operation as "green" or "clean" or "carbon neutral" or "a model for the industry."
On July 29, the company announced plans use Bitcoin mining profits to finance a new 5-megawatt solar farm on its Lockwood coal ash landfill, prompting some to dismiss it as greenwashing, or corporate posturing.
The green rhetoric arose in the wake of public concerns that using energy produced by an antiquated, inefficient, fracked-gas power plant to mine bitcoin is an environmentally dirty operation — one that requires a strong regulatory response.
So far the state Department of Environmental Conservation has held its fire.
Greenidge's state air emission permits expire Sept. 6. While the company filed an application to renew them in March, the DEC said last week it still hadn't drafted new permits or even ruled the renewal applications "complete."
The agency told WaterFront it planned to continue enforcing Greenidge's old permits, which include an annual limit of 641,878 tons of CO2-equivalent emissions. It will indefinitely ignore the official expiration date. (For the full DEC statement, see here.)
But with their credibility at stake, the DEC and Gov. Kathy Hochul will face pressure to order the decisive steps necessary to enforce the state's ambitious 2019 climate change law.
The Climate Leadership and Community Protection Act, or CLCPA, requires drastic cuts in state greenhouse gas emissions (by 40 percent below 1990 levels by 2030) and shifting the state to carbon-free electric generation by 2040.
The DEC should be allowed time to "get it right" on the potentially precedent-setting Greenidge air permit renewals, said Anthony Ingraffea, emeritus professor of engineering at Cornell University.
"I have no doubt given what's going on in the world, especially with the recent IPCC report on climate change, that DEC will reduce emission factors that are permitted," Ingraffea said.
Greenidge's business plan of rapidly expanding its bitcoin computing capacity (and air emissions from its old boiler and single-cycle turbine) is at serious risk, Ingraffea asserted in a slide presentation on July 19.
"If they think they are going to be the last big C02-equivalent (emitting site) in upstate New York, more power to them," Ingraffea said. "But that ain't going to happen. The winds have changed."
Greenidge has been rapidly deploying new bitcoin computers, or mining rigs, at the Dresden plant, according to an Aug. 10 proxy statement for Support.com shareholders filed with the U.S. Securities and Exchange Commission.
As of March 31, the mining rigs drew 19 megawatts of power. Within four months those energy needs more than doubled. On July 31, the rigs required 41 MW.
The company plans for its bitcoin rigs to draw 85 MW of power in Dresden sometime next year, according to the proxy statement.
Higher power usage translates directly into higher greenhouse gas emissions.
In 2020, when Greenidge began building its bitcoin mining program, the 12-month rolling total of CO2-equivalent emissions soared eight-fold. For the 12 months ending that January, emissions were 28,453 tons. By December, the 12-month total had jumped to 243,794 tons. On average, the plant only operated at 13 percent of its capacity that year.
Now that the plant more than triples that capacity rate, its permitted limit of 641,878 CO2-e may soon be in jeopardy — even if the DEC continues its practice of counting only those emissions generated inside the plant.
But CLCPA requires plants to count upstream emissions as well, Ingraffea said. So Greenidge will need to begin including CO2-e generated at the fracking wells in Pennsylvania that are the source of its natural gas fuel and the pipelines that deliver it. Those emissions are mostly methane, which is a far more potent greenhouse gas than CO2 over a 20-year time frame.
"The new law requires them to look at every step in the (energy generation) process," said Judith Enck, a former supervisor of the New York/New Jersey region for the U.S. Environmental Protection Agency.
Enck said the DEC "needs to develop a new sense of urgency" about setting emissions rules that reflect CLCPA requirements. If it doesn't act promptly, "the Legislature needs to step in" by enacting a moratorium on energy-intensive cryptocurrency mining like the Greenidge operation.
Assemblymember Anna Kelles (D-Ithaca) sponsored a bill to do just that this spring, but it failed to pass.
Almost from the moment in March Greenidge announced plans to become a public company and to expand its bitcoin mining operations to 500 megawatts at a variety of locations by 2025, it has had to deal with the potential environmental consequences.
Initially, Wall Street loved the Support.com merger idea. On the day it was announced, Support.com shares soared 330 percent from its close on the previous trading day.
But by early May, environmental and regulatory concerns, as well as hints of a possible legislative moratorium on Bitcoin mining, whittled the share price down to a intraday low of $2.40.
An article on Greenidge in New York Focus in April followed a week later by another in The New Yorker entitled 'Why Bitcoin is Bad for the Environment' set off a flood of coverage on the downsides of energy-intensive cryptocurrency mining.
That led Tesla Inc. founder Elon Musk to tweet on May 12 that Telsa would no longer accept Bitcoin as payment for electric cars due to its giant carbon footprint.
Musk's surprise reversal on Bitcoin — he'd been a booster — rattled the market and led to a collapse of the coin's price. Between mid-May and mid-July, the coin lost half its value, falling below to $30,000 (before its recent recovery to around $50,000).
Musk's declaration also hit Support.com shares, which fell from $3.01 on May 11 — the day before the tweet — to $2.40 on May 13.
A cynic might argue Greenidge's green campaign was prompted by a tweet. On May 14, the company issued a press release stating that it would buy "voluntary carbon offsets from a portfolio of U.S. greenhouse gas reduction projects" in order to remain "carbon neutral" into the indefinite future.
The release said it would continue participating in the Regional Greenhouse Gas Initiative, or RGGI, in which states sell CO2 emission allowances through auctions and invest the proceeds in energy efficiency.
"Greenidge purchases RGGI allowances each year to cover 100 percent of its CO2 emitted from power generation and has done so since it began gas-fired operations in 2017," the company said.
Beyond that, the company said it would acquire voluntary carbon offsets from greenhouse gas reduction projects through well-known registries to assure "real, permanent, and verifiable" environmental benefits.
But those offsets will not count under CLCPA rules for several reasons, according to Robert Howarth, a Cornell University ecology professor. Co-author with Ingraffea of a widely cited 2011 paper that pinpointed methane as a dangerous greenhouse gas, Howarth is one 22 members of the state's Climate Action Council, which is charged with spearheading compliance with the 2019 climate change law.
CLCPA explicitly prohibits carbon offsets for "the electric generation sector," Howarth and others have noted.
Besides, he added, offsets are best when they are located in the same county as the emitter, unlike the generic type Greenidge described.
Offsets also depend on an assumed price of carbon. RGGI's most recent market price was less than $8 per ton, while DEC has set the price for CLCPA purposes at $125 per ton. Greenidge's release did not specify a per-ton price it planned to pay for its offsets.
Even so, Greenidge has been touting its Bitcoin mining operation in Dresden as "carbon neutral" as of June 1.
Late last month, the company issued another press release with a green message.
It outlined plans to construct a solar energy farm on its Lockwood landfill. Jeff Kirt, CEO of Greenidge Generation Holdings Inc., said the company would finance the project with Bitcoin profits, and close the landfill "well ahead of schedule."
The 413-page proxy statement sent to Support.com shareholders does not mention the planned solar farm or any schedule to close the landfill. (The proxy came out 12 days after the solar farm press release, and it included updates of other events within that near two-week window.)
However, the proxy does say the company issued a $4.938 million letter of credit payable to the DEC "sufficient to cover the costs of landfill closure, post-closure care, custodial care, and if necessary, corrective measures for known releases when needed."
In addition it has set aside another $2.31 million to retire Lockwood's coal ash leachate pond that has been leaking toxic chemicals into surrounding groundwater, according to an annual 2020 Lockwood groundwater monitoring report issued by Ensol Engineering in January 2021. No schedule for the pond retirement is provided in the proxy or the groundwater report.
According to Ensol, monitoring wells around the leachate pond detected levels of thallium and other dangerous substances that exceed federal groundwater protection standards. Thallium, previously used in rat poisons, is a suspected human carcinogen that can harm the nervous system, lungs, kidneys, heart and liver.
The Greenidge press release on the solar farm had its intended effect by generating uncritical coverage in local media and the cryptocurrency trade press. For example, Bitcoin News reported that the company was "making the dream of renewable energy a reality by using Bitcoin mining profits to create a new solar farm at a landfill site."
Greenidge spokesman Michael McKeon did not respond to a phone call and emails seeking details on why Greenidge's plans to close the landfill and build the solar project were omitted from the SEC-requried disclosure statement.
Lockwood has been an environmental headache for Greenidge's parent company, Connecticut-based Atlas Holdings, since it bought it with the Dresden power plant in 2014. The landfill was a legacy of the plant's decades of operation as a coal-burner under previous ownership before Atlas Holdings converted it to burn natural gas.
In February 2015, Lockwood entered into a consent agreement with the DEC that laid out a schedule for eliminating the toxic discharges of its leachate pond into surrounding groundwater.
It required that the leachate to be separated from stormwater, re-routed to a holding tank and then treated and disposed of. In addition, contaminated sediment from the leachate pond was to be removed and disposed of. All those steps were to be accomplished by October 1, 2016.
That did not occur. The DEC granted extensions. Then it granted further extensions.
An August 19, 2019 letter from Daigler Engineering to the DEC referred to an "unlined leachate treatment pond."
Four months later, McKeon told the Finger Lakes Times newspaper that Lockwood/Greenidge had "recently completed a $1 million project that includes upgrading and installing a new liner under the leachate treatment pond."
But Ensol's 2020 annual groundwater report does not confirm that the pond liner was actually installed.
Rather, it states: "An assessment of corrective measures and selection of remedy were completed as part of the (2015) consent order. The remedy chosen was to remediate the leachate pond by removing and properly disposing of accumulated sediments, installing a geomembrane liner system …
"Activities associated with this consent order that occurred during 2020 include submittal of revised record drawings for the aforementioned construction…"
WaterFront submitted questions to McKeon by email this week on whether the leachate pond liner had in fact been installed. He neither responded to the questions nor acknowledged them.
Enck said she fully supported the construction of solar farms on closed landfills, but she expressed skepticism about the plan Greenidge outlined in its press release.
"We'll take it seriously when it's built," she said. "But 5 megawatts is nowhere close to the amount of energy they'll be using (to mine bitcoin). "It's more window dressing that a solution to the climate crisis."
---
---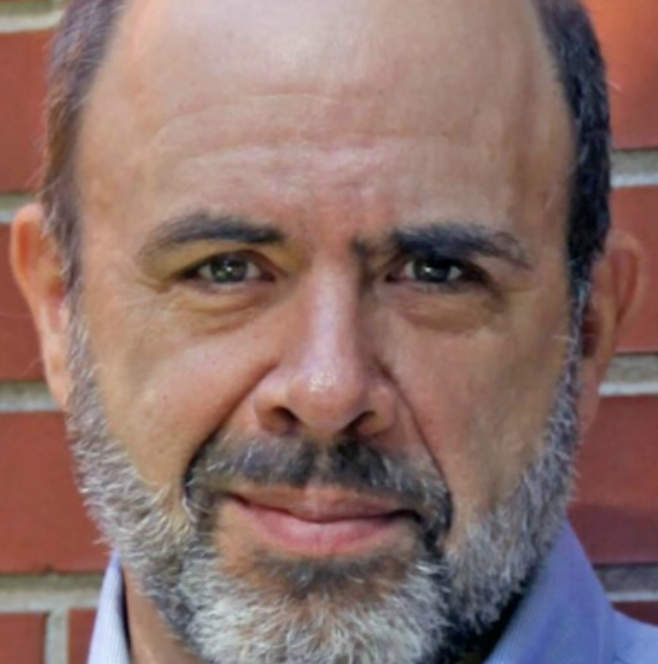 Peter is a three-time Pulitzer nominated reporter covering environmental issues through his first-of-its-kind digital publication The Water Front. He's won an array of Associated Press, UPI, and Society of Professional Journalist awards. His reporting on environmental issues continues to be featured in prominent New York publications and is available on FingerLakes1.com through an exclusive content partnership. Have a question or lead? Send it to [email protected].