New York State Department of Environmental Conservation (DEC) Commissioner Basil Seggos today announced that Canada goose hunting season opens Wednesday, Sept. 1, throughout most of the state.
"Resident Canada goose populations are high in many parts of New York, offering goose hunters significant opportunities to help DEC manage their populations," Commissioner Seggos said. "The September Canada goose season is an opportunity to focus harvest on overabundant resident Canada geese when less abundant migratory Canada geese have not yet arrived in New York."
The September goose hunting season is designed to help reduce or stabilize resident Canada goose populations. Resident Canada geese are those that breed in the United States and southern Canada, unlike migratory populations that breed in northern Canada. Typically, resident geese are the birds commonly associated with nuisance situations in urban and rural areas. Over the past 25 years, New York's resident Canada goose population has grown from an estimated 80,000 birds in 1995, to more than 340,000 today.
As the population has grown, season lengths and bag limits have been liberalized and hunters have successfully stabilized the population. The September season is an important opportunity for hunters, as regular Canada goose seasons have been restricted to 30 days and bag limits reduced to one bird in most areas to protect the more vulnerable migratory geese. Resident geese look the same as migratory geese, making it difficult for the public to distinguish between the two populations. For more information on the differences between migratory and resident geese and how these birds are managed, read the article "Canada Geese in New York-Residents or Visitors?" in the Aug. 2019 issue of DEC's Conservationist magazine or the DEC website.
The September Canada goose season occurs in all goose hunting zones except the Western Long Island zone. All upstate areas are open from Sept. 1 through Sept. 25. Canada goose seasons in the Central and Eastern Long Island zones begin on the Tuesday following the Labor Day holiday (Sept. 7 this year) and run through Sept. 30. In the Western Long Island zone, the season opens Oct. 9. The September season includes liberal bag limits (eight to 15 birds/day depending on zone), extended shooting hours, and other special regulations to maximize hunter success. Additional details on waterfowl hunting regulations, season dates, hunting area boundaries, and bag limits can be found on DEC's website.
License Requirements
To participate in the September Canada goose hunting season, hunters must:
Possess a 2021-2022 hunting license now on sale at all license issuing agents and many town halls and sporting goods stores;
Be registered for the 2021-2022 New York Migratory Bird Harvest Information Program (HIP); and
Hunters 16 years of age and older must have a 2021-22 federal duck stamp signed across the stamp's face in ink.
For more information about where to purchase a hunting license, visit DEC's website. To register with HIP visit DEC's webpage. To purchase a Migratory Bird Hunting and Conservation Stamp, visit the local post office or the USPS webpage. For more information, visit the U.S. Fish and Wildlife Service's Migratory Bird Program website.
Harvest Information Program Registration Process Improvements
For the 2021 hunting season, DEC developed a new and more streamlined registration process for hunters to obtain their HIP number. All migratory game bird hunters must register annually for HIP through DECALS, DEC's licensing system. HIP registrations are used to estimate the total number of hunters. Follow-up surveys of registrants help the USFWS and state wildlife agencies monitor migratory game bird harvest and establish hunting regulations. HIP registration is valid from Aug. 1 – April 15 annually.
There are two options to register:
Option 1 –Online HIP Registration.
Go to the DEC Hunting License website: https://decals.licensing.east.kalkomey.com/
Click on the header at the top of the main page that says "REGISTER FOR HIP"
A DECALS login is NOT required, but you will be prompted to provide your DEC ID and Date of Birth
Click "Search"
The system will then list all previous HIP registrations you have associated with your DEC ID indicating whether they have been submitted or are still pending.
If no results return after pressing the "Search" button, it means you currently do not have a current/valid hunting license and are ineligible for HIP registration.
Once you find the current HIP year registration survey, you will select the dropdown arrow on the right-hand side, and select "Register for HIP"
You will be prompted to answer a series of questions pertaining to your hunting activities last year.
After answering all required questions, press "Submit." The system will then save your data and provide your HIP number. This number completes the registration process and proves your participation in HIP. You are required to carry this number with you in some form while migratory bird hunting.
Option 2 –HIP Registration via the automated phone system:
Call 1-866-933-2257
Select the option for "HIP registration"
Follow automated instructions.
At the end of the call, you will be given your HIP registration number. Migratory game bird hunters are required to carry this number in some form while hunting.
Hunting Safety and Etiquette
DEC reminds hunters to follow simple safety guidelines and use good judgment when choosing a time and place to hunt. Being considerate of other people who enjoy the outdoors or live near hunting areas can help avoid potential conflicts and ensure a safe and enjoyable season. As coastal areas become more populated, new landowners unfamiliar with the safety, ethics, and traditions of waterfowl hunting sometimes seek to limit hunter access to popular waterfowl hunting areas. Hunters should be considerate and minimize any disturbance of local residents whenever possible.
To avoid or minimize conflicts with property owners and other outdoor enthusiasts. DEC encourages hunters to:
Consider contacting owners of property adjacent to where they will be hunting, well in advance;
Tell property owners when and where they will be hunting. Property owners may be less concerned if aware of planned hunts;
Explain the hunter's intent to abide by the laws and regulations pertaining to waterfowl hunting, familiarity with the locations of houses, and safety protocols;
Plan out shooting directions and verify that the selected hunting spot is safe and in compliance with the law. Keep in mind that shot pellets, especially when discharged at a high angle, can travel farther than 500 feet;
Identify concerns the landowner may have and discuss them prior to hunting; and
Leave hunting locations as clean as you found them and be sure to pick up your empty shell casings and other litter.
---
---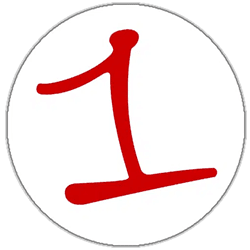 FingerLakes1.com is the region's leading all-digital news publication. The company was founded in 1998 and has been keeping residents informed for more than two decades. Have a lead? Send it to [email protected].