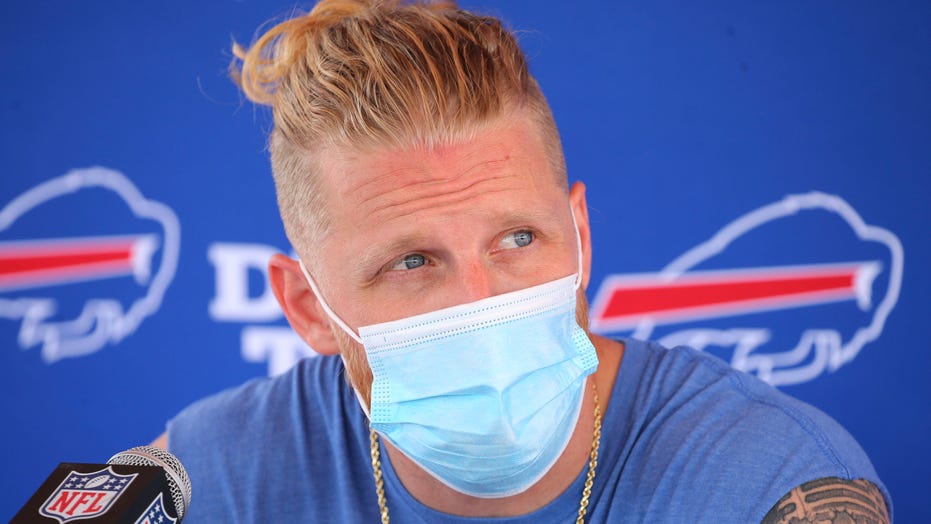 The difference between vaccinated and unvaccinated NFL players has again become notable for a second straight day.
Bills receivers Cole Beasley and Gabriel Davis received negative results from their Tuesday COVID-19 tests, but were removed from the team facility and must enter a five-day re-entry cadence mandated by NFL-NFLPA protocols due to their close contact with a member of the team's training staff who tested positive for COVID-19, NFL Network Insider Ian Rapoport confirmed. Linebackers A.J. Klein and Matt Milano have also entered the same five-day re-entry cadence following their own close contacts with the aforementioned member of the training staff and subsequent negative COVID-19 tests.
The New York Daily News' Pat Leonard first reported the news.
Only unvaccinated players are subject to this re-entry cadence, per NFL-NFLPA protocol. On Monday, the Patriots announced quarterback Cam Newton was in the same re-entry cadence period due to a misunderstanding regarding daily COVID-19 testing requirements for unvaccinated players.
Beasley has been very outspoken about his resistance to vaccination, and leading Bills personnel have largely declined to speak publicly on the matter. Vikings coach Mike Zimmer sought to address his team's own struggles with its vaccination effort by bringing in renowned epidemiologist and infectious disease expert Dr. Michael Osterholm to speak to the team on Monday.