There's new hope for responsible environmental regulation in the Finger Lakes when Kathy Hochul replaces Andrew Cuomo as governor of New York shortly after midnight tonight.
Hochul will have a chance to begin enforcing the state environmental quality review act, or SEQRA, which the Cuomo Administration has repeatedly sidestepped at the behest of out-of-state financial interests.
The region's two largest lakes are now saddled with industrial behemoths that create obvious environmental harms and risks. Yet Cuomo's Department of Environmental Conservation has falsely declared that each poses no threat in order to short-circuit the environmental impact statement (EIS) process required by SEQRA.
During his decade-long reign as governor, Cuomo has been negligent about addressing the growing risks at Cargill's huge salt mine beneath Cayuga Lake. While independent geologists warn of the increasing likelihood of a roof collapse or catastrophic mine flood, the DEC has fought in court to avoid ordering Cargill to produce an EIS.
On Seneca Lake, Cuomo regulators allowed a Connecticut private equity group to restart the shuttered Greenidge power plant in Dresden exclusively to provide intermittent power to the state electric grid. However, once it had state permits in hand, Greenidge switched business models and began running 24-7 to power specialized computers that mine Bitcoin.
Once again, the DEC went to court to resist calls for an EIS that would require a public review of groundwater pollution from Greenidge's coal ash landfill, harms to aquatic life caused by the plant's inefficient coolant system, and greenhouse gas emissions that undermine the state's chances of meeting strict air quality standards.
To break cleanly with Cuomo on protecting the environment in the Finger Lakes, Hochul would need to require Cargill and Greenidge to produce environmental impact statements.
The Cuomo Administration has also failed the Finger Lakes by engineering a DEC permitting loophole that allows large factory farms to avoid court-ordered reforms on how they handle manure waste.
Runoff from concentrated animal feeding operations, or CAFOs, pours nitrogen and phosphorus to the lakes, fueling toxic algal blooms. For example, last Wednesday 30,000-50,000 tons of liquid manure from a dairy in the town of Genoa reportedly spilled into a tributary of Big Salmon Creek, which empties into Cayuga Lake.
As of early August, Cayuga led the state in cyanobacteria blooms, which consist chiefly of the liver toxin microcystin.
In recent years, toxic blooms have become more common in all 11 Finger Lakes and other water bodies across the state, endangering swimmers and pets.
The toxins have been found in raw water that public utilities draw from Canandaigua and Owasco lakes. In at least one case they reached finished public drinking water, and customers had to be supplied with bottled water.  Last week the town of Auburn reported that its raw water drawn from Owasco was tainted with bloom toxins. A filtering system has reportedly kept tap water safe so far.
In the midst of this worrisome trend, the DEC chose to discontinue financing toxicity tests of suspected cyanobacteria blooms, leaving a gap in key data on the growing health problem.
Hochul could seek to restore funding for those tests that pinpoint the most dangerous blooms.
Cuomo's poor stewardship of the environment in the Finger Lakes belies the 'green' image he's tried to cultivate as the governor who banned fracking statewide in 2014 and sponsored a "nation-leading" climate change law in 2019.
Many environmentalists have praised him for both initiatives.
The Climate Leadership and Community Protection Act, or CLCPA, sets ambitious state targets for cutting greenhouse gas emissions (by 40 percent below 1990 levels by 2030) and shifting the state to carbon-free electric generation by 2040.
Establishing challenging goals is one thing. But implementing them in the face of stiff opposition from deep-pocket corporate interests — and foot-dragging by state regulators that cater to them — is the far tougher job.
That task will fall to Hochul, and Greenidge's Bitcoin operation could well be her test case.
This year power generation required to run Greenidge's Bitcoin mining machines more than doubled. Plans are for it to double again next year, guaranteeing a spike in greenhouse gases that the state is struggling to reduce. The plant relies on natural gas fracked in Pennsylvania to power a primitive simple-cycle turbine that has very high emission rates, according to scientists.
The company's air permits expire in two weeks. Greenidge applied in March to renew them, but the DEC still hasn't ruled that the applications are complete. The agency plans to administratively extend the terms of the expired permits until the permit renewals that reflect Hochul emissions policy are finally issued many months from now.
The eventual environmental value of CLCPA depends entirely on the timing and quality of policy choices made by Hochul and other Cuomo successors.
The fracking ban, on the other hand, was an immediate win for the health and environment of the state in general and the Finger Lakes in particular.
Skeptics have noted that Cuomo announced the action only weeks after an anti-fracking primary challenger surprised nearly everyone by sweeping many upstate counties. Regardless of whether Cuomo acted to patch up his political base, he deserves credit. His fracking ban policy was recently enshrined in state law.
The Finger Lakes region has also benefitted from Cuomo's belated opposition to an unsuccessful bid to build the state's largest garbage incinerator between Seneca and Cayuga lakes. State law now bans the construction of new trash incinerators in the Finger Lakes.
And his DEC did finally — after eight years of review — deny a Texas company's bid for a permit to store liquid propane and butane in unlined salt and shale caverns near Watkins Glen.
Those stands for environmental common sense were prompted by intense public pressure. Local advocacy groups like Seneca Lake Guardian and Cayuga Lake Environmental Action Now (CLEAN) have sprung up during Cuomo's tenure in response to lax state environmental policy.
Local activists, often joined by the Sierra Club, regularly tangle with the paid representatives of the industrial companies that want a piece of the Finger Lakes. They square off in the media and in court with major law firms and lobbyists deeply embedded in the Cuomo regime.
Both Cargill and Greenidge rely on Barclay Damon, a Syracuse-based law and lobbying firm, to represent them in their efforts to tamp down environmental regulation. With reliable support from lawyers representing the Cuomo's DEC, the Barclay Damon attorneys have typically won legal standoffs with the advocacy groups.
Beginning tomorrow, Gov. Hochul can begin to break that unhealthy pattern.
---
---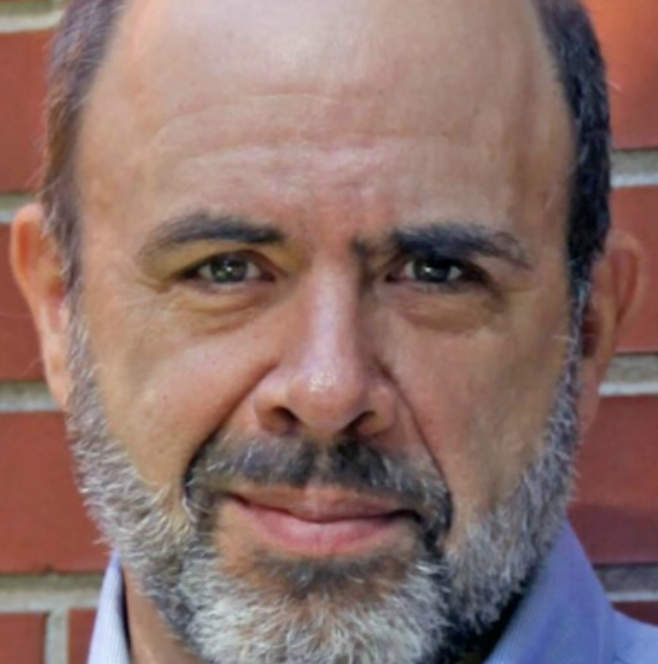 Peter is a three-time Pulitzer nominated reporter covering environmental issues through his first-of-its-kind digital publication The Water Front. He's won an array of Associated Press, UPI, and Society of Professional Journalist awards. His reporting on environmental issues continues to be featured in prominent New York publications and is available on FingerLakes1.com through an exclusive content partnership. Have a question or lead? Send it to [email protected].