The Finger Lakes Region will be receiving upwards of $346 million for infrastructure work.
It's part of the broader Bipartisan Infrastructure Bill, the Infrastructure Investment and Jobs Act of 2021, which brings $13.5 billion to New York. The money will help address the backlog of repairs needed to fix deficient bridges, highways, and roads.
New York will also be able to compete for a share of the $12.5 billion in competitive grant funding for the new Bridge Investment Program in the bill.
"It's long past time to make urgent repairs to the nearly 150 structurally deficient bridges in the Finger Lakes. Crumbling bridges and road are a hazard to motorists, and impede economic development. With an over $400 million backlog of repairs needed for Rochester Finger Lakes region roads, bridges, and highways, we cannot afford to wait any longer," said Senate Majority Leader Chuck Schumer. "Not only will the $13.5 billion I fought to secure in the Bipartisan Infrastructure Framework provide ample funding to finally address this backlog and fix dangerous bridges in the Finger Lakes, but it will also be a major boon for the regional economy by creating good-paying construction jobs and making roads safer for everyone. Structurally deficient bridges cost New Yorkers time and money, and we must invest in the Finger Lakes' infrastructure before poor conditions prove a bridge too far."
According to the Rochester-Finger Lakes region's transportation repair plan produced every 4 years called the Transportation Improvement Plan (TIP), from 2020-2024 the region has $834 million in transportation funding needs for road, highway, and bridge repairs but only enough funding on hand to cover $405 million.
Currently the cost to complete all the required repairs needed to fix Rochester Finger Lakes bridges is $341 million, yet only $108 is allocated in the 4-year TIP due to current funding levels, thereby creating an over $200 million repair backlog for bridges alone. Schumer said this means that with an overall $405 million backlog, over 50% of the Finger Lakes' transportation needs are not being undertaken which is why he is pushing for the $13.5 billion in the Bipartisan Infrastructure Bill to address this backlog.
Schumer explained that structurally deficient bridges impact the economy negatively because they are frequently closed or posted for weight restrictions, forcing heavier vehicles such as trucks, busses, and farm equipment to find alternate routes that result in lost time and money. According to The Road Information Program, 10% of New York's bridges are structurally deficient and continue to bear over 11.5 million vehicles per day. In the Rochester-area, nearly 12% of bridges are structurally deficient and bear over 1.14 million vehicles per day.
New York's bridge system is vital to supporting the Finger Lakes economy, particularly its agriculture, manufacturing, and tourism industries, and are vital to the connectivity of the state. Nearly $1.3 trillion in goods are transported in New York every year – mostly by truck – and approximately 3.5 million full-time jobs in New York are dependent on the state's transportation network. Schumer argued that fixing the state's structurally deficient bridges sooner rather than later is imperative because bridge repairs become exponentially more expensive as damages increase and conditions worsen.
"Our transportation system is aging and ailing, and this investment to repair bridges in the Finger Lakes will prove invaluable to connecting New Yorkers for the next century," Schumer added.
The Infrastructure Investment and Jobs Act also provides $12.5 billion for a competitive bridge program that states and localities can apply to. For the first time, the bill also creates the Reconnecting Communities Pilot Program which provides $1 billion in competitive grants for planning and projects to remove, retrofit, or mitigate existing highways that were built through neighborhoods and created a barrier to mobility and economic development.
---
---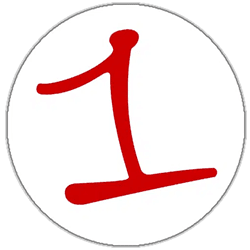 FingerLakes1.com is the region's leading all-digital news publication. The company was founded in 1998 and has been keeping residents informed for more than two decades. Have a lead? Send it to [email protected].