The announcement came suddenly, but Cuomo had few political allies left
On Tuesday, Gov. Andrew Cuomo announced that he was resigning amid numerous allegations of sexual harassment.
It was a televised address, where the three-term Governor denied intentionally doing anything wrong throughout his time in public office, but noted that the allegations brought against him were 'politically motivated'.
The difference with this address- compared to the one that came immediately after the Attorney General's report, was that it ended with Cuomo announcing his resignation in 14 days.
"The best way I can help now is if I step aside and let government get back to government," Cuomo said.
Investigators said he subjected women to unwanted kisses; groped their breasts or buttocks or otherwise touched them inappropriately; made insinuating remarks about their looks and their sex lives; and created a work environment that was filled with fear and intimidation.
Partial Statement from @NYGovCuomo on resigning. pic.twitter.com/58G37shsBn

— Lowell Rose (@LowellRoseNews) August 10, 2021
Lt. Gov. Kathy Hochul, 62, a former member of Congress will succeed Cuomo in 14 days when his resignation becomes official. He said that a smooth transition would take place. "I agree with Governor Cuomo's decision to step down. It is the right thing to do and in the best interest of New Yorkers," Hochul said. "As someone who has served at all levels of government and is next in the line of succession, I am prepared to lead as New York State's 57th Governor."
Cuomo still faces the possibility of criminal charges. A number of prosecutors around the state moving to investigate him.
---
Context to resignation: Insiders say the writing was on the wall for Cuomo, even as he clung to power
---
Following Cuomo's announcement, legislators and political leaders across the state reacted
State Sen. Pam Helming (R-54):
"This is the first step to begin to restore trust and confidence in our state government. Again, I express my gratitude to the brave women who came forward. The work toward justice and accountability must continue, for these women, and for the 15,000-plus nursing home and long-term care residents who died of COVID-19. Lieutenant Governor Kathy Hochul has dedicated her career to public service. She and I have worked together on a number of projects important to the 54th District. She has visited our district many times over the years, and as recently as two weeks ago. I am confident that Governor Hochul will help us move forward, together, as a state. I look forward to working with our first female Governor."
Assembly Minority Leader Will Barclay:
"Stepping down was inevitable, overdue and the only path forward for Andrew Cuomo. The scandals surrounding the governor's office have generated one of the darkest periods in state history, and it's fortunate the governor finally came to the realization that his resignation is clearly in the best interest of New York. What's next for Andrew Cuomo remains to be seen, with multiple investigations on a number of issues still active. However, as Lt. Gov. Kathy Hochul prepares to become the state's first female governor, I hope that the transition of power is transparent, bipartisan and allows the state to get back to work, free of distractions, for its 20 million residents."
Sen. Tom O'Mara (R-58):
"I think we have all been tired of hearing this governor desperately and pitifully trying to hold on to power over the past several months and so it is important for the start of a new era in New York State government. It is critical that a new governor and the Legislature immediately get refocused on governing, on addressing the critical challenges facing local communities here in the Southern Tier and Finger Lakes regions and throughout this state, on rebuilding New York's economic and fiscal future, and on restoring public safety and trust. It is important to move forward. It is also important that all of the investigations into the misconduct and misdeeds of the Cuomo administration be carried out to their fullest extent for the sake of justice. Too many lives have been shattered and everyone responsible for the cover-ups and illegal actions that have come to define this administration must be held accountable."
Assemblyman Jeff Gallahan:
"Despite his continued denial of sexual harassment, it is clear that Andrew Cuomo is a predator and while he has finally resigned, he still must be held accountable and answer to the criminal complaints filed against him. Now, without him in office, we can get back to governing and working to recover from the pandemic. I look forward to working with fellow upstate New Yorker, Governor Kathy Hochul to make this great state we call home a better place."
Assemblyman Brian Manktelow:
"After calling for it for months, I'm glad to see Gov. Cuomo has finally listened to the people of New York and resigned. Though it is a sad day for New Yorkers when our governor has to resign, we will rise above this together. I hope, though, that he is still held fully accountable for his actions, as no one should be above the law. Lastly, I'd like to congratulate and welcome Kathy Hochul to her new role as governor. I look forward to a positive bipartisan relationship with her."
Assemblyman Phil Palmesano:
"In light of the numerous scandals and investigations surrounding Gov. Cuomo, the governor announcing his resignation today was inevitable and long overdue. This will be remembered as a dark period in New York state history. His resignation is clearly in the best interest of all New Yorkers. However, it is critically important that the numerous investigations taking place continue to completion so answers and accountability can be provided, particularly for the families of those who lost loved ones in nursing homes, the brave women who came forward to share their experiences and for all New Yorkers for having to endure the dark period of cover-ups, illegal activity and total lack of transparency and honesty. We have important business and challenges to address on behalf of the residents of the Southern Tier, Finger Lakes and all of New York state. It is my hope Lt. Gov. Hochul will work in a more collaborative and bipartisan manner in order to put our focus and energy on addressing the needs of New Yorkers who are looking for honest and transparent leadership. I look forward to working with her during this challenging transition as she becomes the first female governor of New York state."
GOP Chair Nick Langworthy:
"New Yorkers can breathe a collective sigh of relief that Andrew Cuomo will no longer be able to wield the immense power of the governor's office to commit his corruption and abuse, but make no mistake, this resignation is simply an attempt to avoid real accountability for his numerous crimes. Thousands of lives have been destroyed by Andrew Cuomo and the legislature must continue to move forward with impeachment to ensure he can never run for office again. Whether it was his numerous pay-to-play and corruption scandals, his deadly nursing home coverup or his $5 million book deal, the New York Republican Party has traveled across the state to expose the real Andrew Cuomo, even when it was a lonely solo mission. We will not rest until the entire stench of the Cuomo Administration is wiped clean from state government and we usher in a new era of integrity and common sense under a Republican governor in 2022."
---
---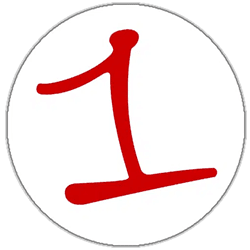 FingerLakes1.com is the region's leading all-digital news publication. The company was founded in 1998 and has been keeping residents informed for more than two decades. Have a lead? Send it to [email protected]