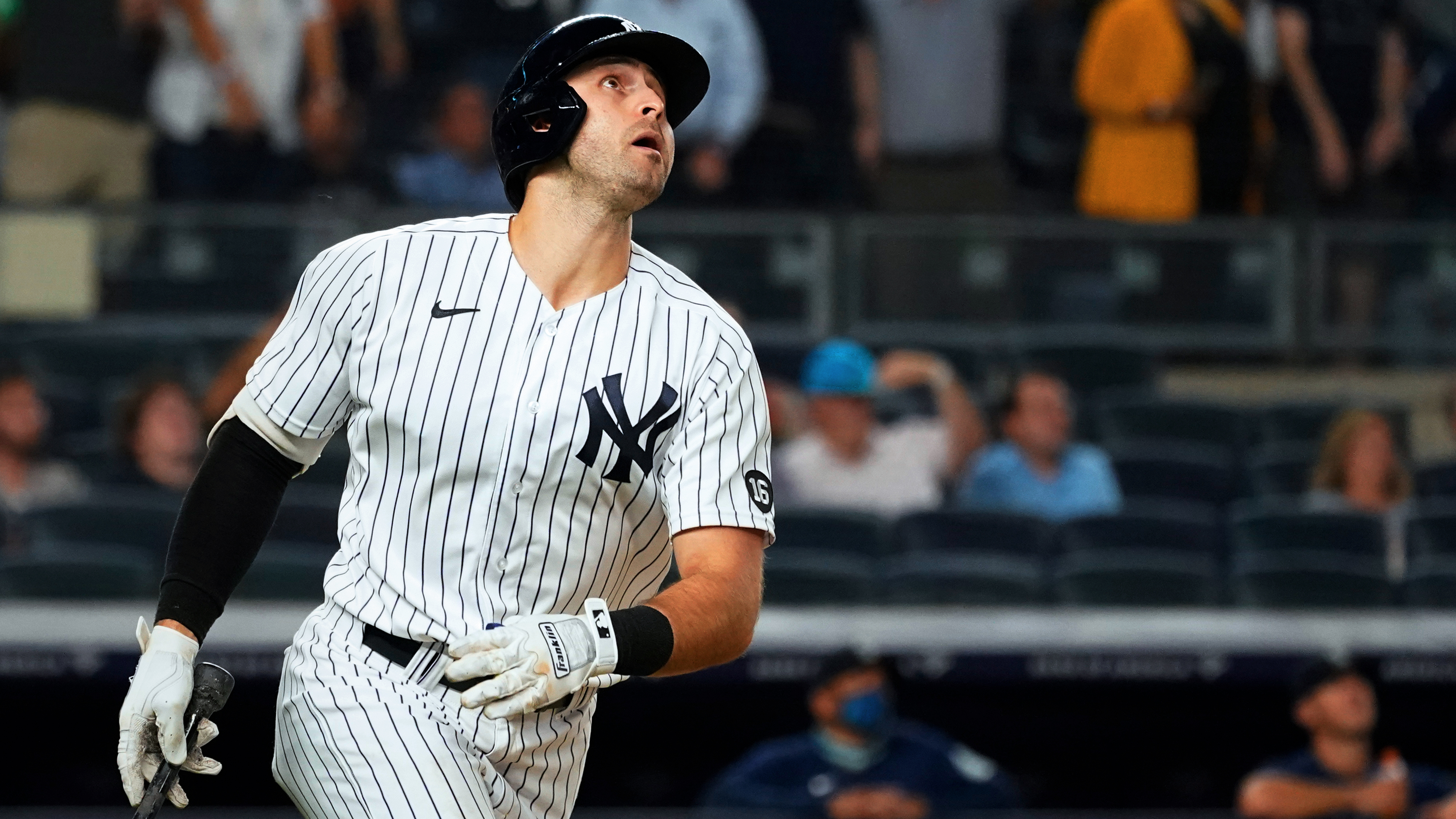 Joey Gallo turned his head skyward and watched the arc of the ball as it left his bat and sailed into the dark, night sky. It went up, and up, and up, and when it finally came down, it landed in the first row of the right-field bleachers at Yankee Stadium — just past the outstretched glove of the Mariners' Mitch Haniger.
With two outs and two runners on in the bottom of the seventh inning Thursday, the Yankee Stadium crowd erupted in a chant for the slugger, their prized Trade Deadline acquisition who had yet to have the signature moment to start his career in pinstripes. They were willing him to deliver. Gallo gleefully obliged.
Behind Gallo's go-ahead three-run homer — his first with the team — the Yankees (59-49) claimed a 5-3 victory in a high-stakes series opener against the Mariners, who entered the four-game weekend set only one game behind New York in the American League Wild Card race, and they moved to a season-high 10 games over the .500 mark.
It wasn't the typical short-porch homer people expected from Gallo at Yankee Stadium. In fact, at a launch angle of 48 degrees, the Statcast-projected 331-foot blast was the highest home run of the season for the Yankees, and it tied for the club's highest homer since Statcast began tracking in 2015. If that wasn't enough, it was also the highest of Gallo's seven-year big league career.
Gallo rounded the bases to elated cheers from the Yankees fans in attendance, then made his way back out of the dugout at their behest for a curtain call. There will likely be many more of those in his future.
GAME HIGHLIGHTS:

Kyle leads sports coverage and hosts the Concrete Jungle podcast. Have a lead or question? Send it to [email protected].