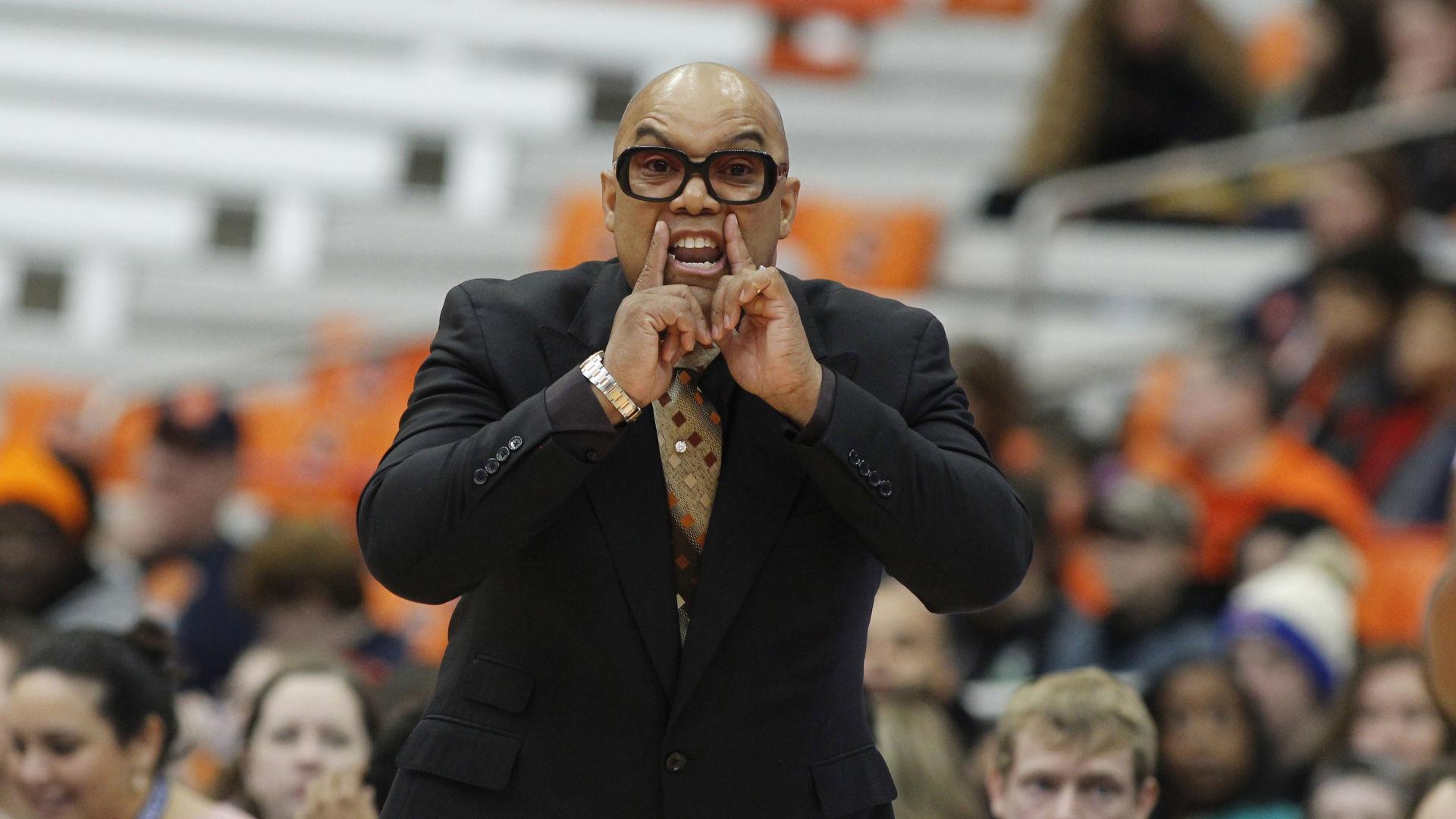 A day after the announcement of Syracuse women's basketball coach Quentin Hillsman's resignation on Monday, The Athletic published a detailed article describing several instances when people alerted Syracuse officials about Hillsman's misconduct.
The article came one month after The Athletic's first article outlined Syracuse athletes and staff members' accusations of unwanted physical contact, threats and bullying by Hillsman. After the 2020-21 season, 12 players transferred from Syracuse for undisclosed reasons.
After the allegations against Hillsman were publicized in June 2021, Syracuse University hired a private law firm to investigate the allegations against the head coach.
Since then, Syracuse Athletics announced Hillsman's resignation, and assistant coach Ronnie Enoch — who was also accused of inappropriate behavior — is no longer a member of Syracuse women's basketball staff, syracuse.com reported.
The Athletic's most recent article describes the accusations of bullying, harassment and misconduct against Hillsman and focuses specifically on high-ranking Syracuse officials' knowledge of the situation and their apparent lack of action in regard to the player's claims.
Former Syracuse player Lynnae Lampkins told The Athletic that she was "humiliated and demeaned by Hillsman" for two years, and an incident involving the mistreatment of her teammate Troya Berry was "the last straw" in her decision to leave the team.
In the Athletic article, Lampkins recalled witnessing an exchange between Berry and Hillsman after finishing a set of sprints in 2010. Berry was gasping for air — she was diagnosed with asthma after arriving at Syracuse and kept an inhaler on the sideline — when she walked to the sideline to grab her inhaler. Hillsman yelled, "If you use that inhaler, you're not playing in the Pitt game," The Athletic article said.
"The only time Troya used (her inhaler) was when she desperately needed it,'' Lampkins says. "It wasn't like she was trying to get out of practice. She played hard … She couldn't breathe.''
After that practice, Lampkins told The Athletic she wrote an anonymous letter to a Syracuse compliance officer. She wrote about the incident with Berry and detailed what she considered to be an excessively grueling practice earlier in the season. Lampkins asked her father to send the letter from an anonymous email to protect her identity.
Later, Lampkins said Hillsman gathered the staff and players and refenced the letter she had sent in search of the "rat in the room," she told The Athletic. Lampkins said she spoke with then-athletic director Daryl Gross about the misconduct and emailed then-Syracuse chancellor Nancy Cantor about it, too.

Kyle leads sports coverage and hosts the Concrete Jungle podcast. Have a lead or question? Send it to [email protected].