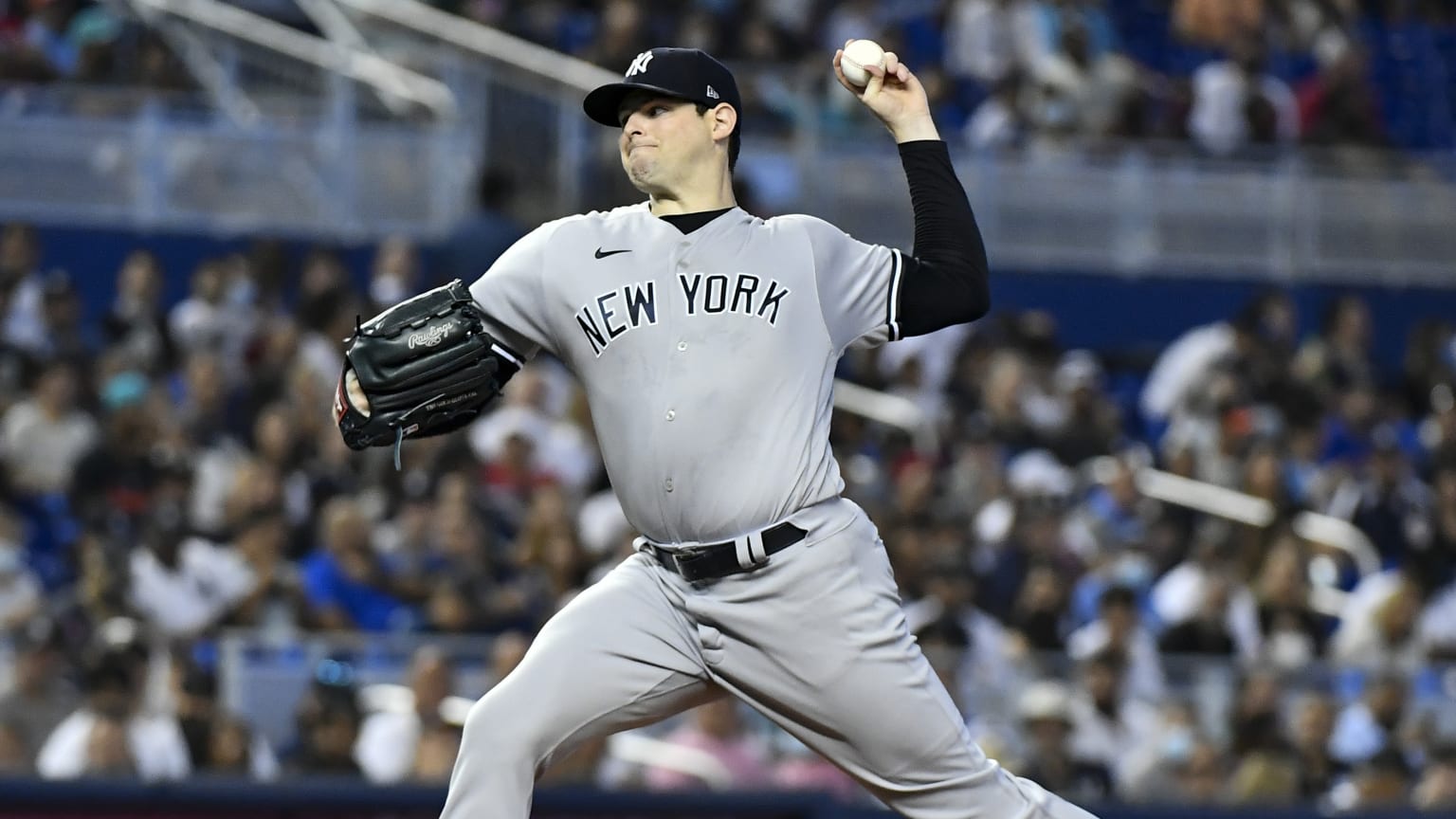 The Yankees rotation has taken another hit. One day after announcing that right-hander Gerrit Cole tested positive for COVID-19, manager Aaron Boone said that left-hander Jordan Montgomery had also tested positive.
As of now, no one else on the Yankees has tested positive for COVID-19, and the Yanks are confident that the cases are contained to only Cole and Montgomery.
Montgomery was scheduled to pitch on Friday against the Mariners. Boone is not sure who will pitch that day instead, indicating that it could be a bullpen game.
"We are truly day by day, hour by hour," Boone said. "You certainly feel for Gerrit and Monty in this situation. These are guys who are in the midst of great seasons for us and [they are] an integral part of this team. You feel for them for having to go sit out when, generally speaking, they are feeling pretty well.
"Yeah, it's frustrating, but's it's also what many people in the world have had to deal with in every walk of life. You just handle it and deal with it as best as you can and try to get through it. We've been through these challenges recently. We have gotten through them. That's what we expect to do again."
According to Boone, the Yankees are over 85 percent vaccinated. Is this an opportunity to strongly suggest that the rest of the team get vaccinated?
"I think it's a personal choice," Boone said. "I think the right thing to do is to be vaccinated. Obviously, I've said that a number of times, but in the end, it's up to the individuals."
With Cole and Montgomery out with COVID-19, the Yankees don't have any plans to rush right-hander Luis Severino, who is scheduled to pitch three innings in a rehab start for Double-A Somerset. He is recovering from Tommy John surgery and a Grade 2 groin strain.
"I don't see that scenario where five days from now he is pitching for us," Boone said about Severino. "He'll have another [rehab start] after this and we'll see where we are at."
After learning about Cole and Montgomery, the Yankees called up relievers Brody Koerner and Stephen Ridings from Triple-A Scranton/Wilkes-Barre. They will be part of the bullpen against the Orioles on Tuesday.
In 16 games (13 starts) for Scranton, Koerner has a 2.95 ERA. Ridings has a 1.24 ERA with 42 strikeouts over 29 innings between Double-A and Triple-A.

Kyle leads sports coverage and hosts the Concrete Jungle podcast. Have a lead or question? Send it to [email protected].