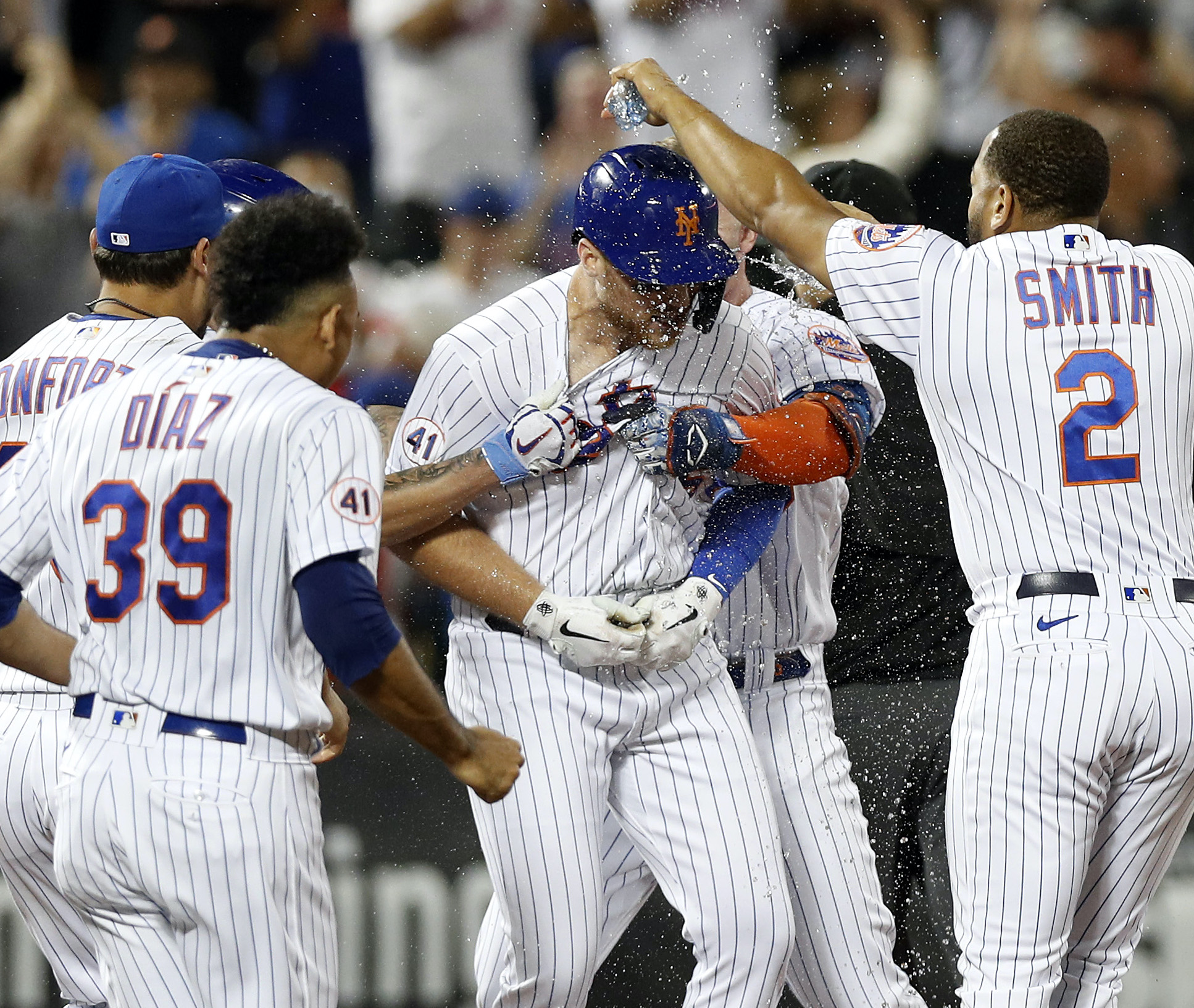 When Javier Báez stepped into Citi Field on Saturday for the first time as a Met, he received a savior's welcome. A team photographer chronicled Báez's entrance into the home clubhouse. A videographer scrambled to follow Báez into the on-deck circle for his first at-bat, then all the way to the right-handed batter's box. When Báez caught a routine popup in the second inning, he received an ovation. When he came to bat for the first time, fans stood and cheered.
So imagine what they did when he launched a two-run homer in the sixth, cutting a three-run deficit to a single run in a game the Mets went on to steal from the Reds, 5-4, on a Brandon Drury walk-off single in the 10th.
Báez became the 30th player to homer in his Mets debut, taking Wade Miley deep for a two-run shot. Four innings later, after Edwin Díaz worked a scoreless top of the 10th, Drury led off the bottom half with a walk-off single.
GAME HIGHLIGHTS:

Kyle leads sports coverage and hosts the Concrete Jungle podcast. Have a lead or question? Send it to [email protected].