New York State Electric & Gas (NYSEG) and Rochester Gas and Electric (RG&E), along with their parent company AVANGRID, Inc., announced today that they have joined the Electric Highway Coalition. As a member, AVANGRID, NYSEG and RG&E will collaborate with neighboring utilities to enable long distance electric vehicle (EV) travel through a network of DC fast charging stations connecting major highway systems.
"We're proud to join the Electric Highway Coalition, which puts customers first by removing obstacles to enable electrification of the transportation sector," said Carl A. Taylor, President and CEO of NYSEG and RG&E. "One of the major fears with EV adoption is range anxiety—will there be an EV charger available when I need it? The Electric Highway Coalition is addressing and erasing this fear. Having an interstate network of EV chargers will make an impactful difference to encourage EV ownership among our customers and the communities we serve."
The Electric Highway Coalition was formed in March 2021 and is committed to growing corridor EV charging solutions within its member's service territories to ensure EV drivers have convenient charging options and seamless travel routes. Its members will work together to ensure efficient and effective fast charging deployment plans that enable long distance EV travel, avoid duplication among Coalition utilities, and complement existing corridor fast charging sites. The charging sites will ideally be easily accessible for drivers and located less than 100 miles apart. The Electric Highway Coalition is also committed to providing a positive charging experience for drivers, including having at least two charging stations with universal vehicle compatibility and additional features where feasible, such as real-time status reporting for drivers and convenient payment collection.
NYSEG and RG&E's participation in the Coalition helps to support New York State's goal of deploying 850,000 zero-emission vehicles by the end of 2025. Prior to joining the Coalition, the companies had already launched ambitious programs to expand EV charging throughout its service areas. This includes level 2 chargers, which take roughly eight hours to fully charge a vehicle, and DC fast chargers, which allow drivers to charge and be back on the road in as little as 20 to 30 minutes.
NYSEG and RG&E's Make-Ready Program supports construction of new EV charging stations by offering rebates to business and municipal customers who install EV chargers. As part of the program, the companies will support the development of up to 13,457 level 2 chargers and 399 DC fast chargers across their service area. Beyond this, NYSEG and RG&E also offer multiple programs to encourage electrification of the transportation sector. The companies have a Fleet Assessment Service to help fleet operators assess the rate impact and infrastructure needs to electrify their fleet. For residential customers, the companies offer a Residential EV Rate where EV drivers can save by charging their vehicle during off-peak times.
"Electrification of the transportation sector will play a large role in creating a cleaner, more sustainable future by reducing carbon emissions," said Scott Bochenek, Program Director of Smart Grids Innovation at AVANGRID. "As a utility, it's our responsibility to encourage and enable EV adoption by ensuring that there's proper charging infrastructure within our service areas. Our participation in the Electric Highway Coalition will do just that."
AVANGRID was the first utility in the nation to announce its pledge to achieve generation-related carbon neutrality by 2035 and aims to convert 60% of its fleet to clean energy vehicles by 2030. NYSEG and RG&E are already utilizing battery-powered construction and fleet equipment, including electric mini excavators, bucket trucks and cars, and is one of the first companies in the world to adopt a full size EV backhoe.
The Electric Highway Coalition recently announced it has doubled its membership. Together, the 14 members represent 29 states and the District of Columbia and serve more than 60 million customers.
---
---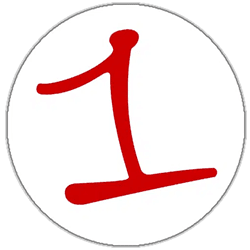 FingerLakes1.com is the region's leading all-digital news publication. The company was founded in 1998 and has been keeping residents informed for more than two decades. Have a lead? Send it to [email protected]