With a population of about 10,000, Seneca Falls is a great tourist and residential spot for many potential homeowners. Located at Seneca County in New York City, USA, this place is full of significant stories and important events that changed not only the USA but also, the world. Full of historical attractions and tourist sites, Seneca Falls is most famous for being the site where the 
first women's rights convention
 was held. Nowadays, people from all over the country flock to the hamlet to take in its beautiful nature attractions, and visit destinations such as the Montezuma National Wildlife Refuge and the Women's Rights Historical National Park. Experts also predict that due to its diversity, low crime rate, 
and family-friendly attractions
, Seneca Falls is about to become a favorite among future homeowners.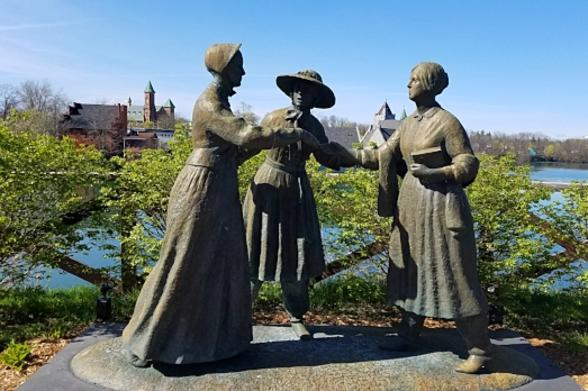 It's a good fit for families and young professionals
This 
small town is full of wonders
 and places where people from all walks of life will surely enjoy. Many people are also starting to consider this hamlet as a place where they can live and start their own family. Not only does it have the best views, but it also has the best educational spots and museums that kids can enjoy. Those who are planning to relocate with their kids can surely appreciate what Seneca Falls has to offer.
With just less than $150,000, families can have a beautiful and spacious home. These houses are just near the village, so they don't have to worry about being far from the entertainment and fun district. With this investment, they can truly have a wonderful life with their family and enjoy the great things coming their way shortly. Prospective homeowners should use a 
home loan calculator
 in order to determine their monthly payments, and know if they're suitable for a loan before looking at Seneca Falls properties.
Home to parks and recreational sites
Seneca Falls is a place where different parks and recreational sites can be seen and enjoyed. Families can enjoy going on walks and having picnics at these parks that are open for tourists and locals. Parks like People's Park, where music can be heard on its community stage, Stanton Park, a natural green and open space park, and the Academy Square Park, where different monuments and fountains can be enjoyed, are some of the famous parks and open spaces located in the hamlet.
Access to schools and universities
Parents don't need to worry about their child's education because of the variety of schools and colleges that are near Seneca Falls. There are 28 colleges within 50 miles of the town, and among the nearest are Hobart William Smith Colleges, Finger Lakes Community College, Wells College, Syracuse University, and Cornell University. Meanwhile, within Seneca Falls are two elementary schools which accepts students from kindergarten to the fifth grade, Seneca Falls Middle School (grades 6 to 8), and Mynderse Academy (grades 9 to 12).
A place where families can engage in outdoor activities
Seneca Falls is a great place for families who love the outdoors. It's where one can ride boats that go through different nearby canals, visit different wineries to taste high-quality wines, and even go skiing during the winter season. Hiking is also a popular activity here since the Seneca Meadows Wetlands Preserve has seven miles of walking trails, as well as look out spots that will be enjoyed by novice or expert hikers.
With its nature views, cultural and historical sites, and family-friendly vibe, it's no wonder why Seneca Falls is about to become highly popular among future homeowners. Visit to discover the best of Seneca Falls and see why it's the perfect place to raise a family.