Partners for Healthy Watersheds, which was founded by organizations representing New York dairy farmers, hosted a three-part farm tour for elected officials as well as agricultural and environmental leaders this week. Partners for Healthy Watersheds works with surrounding communities to advocate for environmentally sustainable and economically feasible nutrient management solutions in area watersheds while educating consumers about best water quality management practices within the agriculture industry.
Participants were able to join the tours in-person, or virtually. Two organizers on the tour joined the virtual discussions to offer a live feed of the conversation and allow those tuning in remotely to experience what in-person participants were hearing and seeing.
Cayuga County Legislator Tricia Kerr said, "Our communities have been experiencing an incredible amount of rain this summer, so the timing of these tours couldn't have been better. They helped us all understand just how closely our family farms work with state and local agencies to ensure best practices are in place and being followed to protect the land and water resources we are blessed with here in Cayuga County. I was impressed by the complexity of variables considered and precision technology used to prevent runoff, protect groundwater, and preserve fertile topsoil across the working landscape. I look forward to participating in future tours and continuing work with our partners to ensure that our community has access to quality food and clean water now and for generations to come."
Tour Stop #1: Crop and Field Management at Sunnyside Farms
During the first tour stop at Sunnyside Farms, participants rode on a wagon out to the fields to witness nutrient management and runoff prevention, in-person. Greg Rejman of Sunnyside Farms explained their whole system approach which includes implementing a comprehensive nutrient management plan, cover crops, field strips, and crop rotation. Rejman also explained the importance of planting sod waterways to handle concentrated flows of water when necessary. With an abundant amount of recent rainfall, the group of tour participants also discussed the importance of tiling. As a farmer, Rejman wants to actively manage water on his farm. As water falls onto his tiled fields, it filters down through 3 feet of soil, naturally capturing nutrients. Farmers, like Rejman, implement numerous best management practices to prevent nutrients from entering waterways and allowing fields to remain productive and water to remain safe for future generations.
Cayuga County Soil & Water Conservation District Representative Jason Cuddeback said, "Our local farmers are extremely knowledgeable in conservation practices that benefit both the farm and our surrounding communities. They work closely with the county Soil & Water Conservation District, Cornell University, and other experts on effective nutrient management. We have an open line of communication to collaborate, discuss best management practices and challenges, weather patterns, and how to continue improving comprehensive nutrient management planning to preserve our natural resources now, and in the future."
Tour Stop #2: Manure Management at Aurora Ridge Dairy
Jason Burroughs of Aurora Ridge Dairy led part two of the tour, which was focused on manure management and anaerobic digestion. Every farm that has 300 cows or more are considered concentrated animal feeding operations (CAFOs) under federal law. In accordance with CAFO requirements, farmers keep track of all data when applying manure, including exactly where and how much is being applied, and what the weather was the day before, the day of, and the day after applying nutrients. The farms follow strict guidelines and planning requirements to ensure the cows, the land, and local watersheds are protected.
Burroughs said, "Water is a very important resource to our farm and our community. Protecting it is a responsibility that we do not take lightly. It's important for farms to implement best management practices to ensure fields remain productive, soils continue to be healthy, and water sources remain safe and protected."
Tour Stop #3: Infield Technology and Efficiency at Oakwood Dairy
The third and final stop of the tour focused on GPS technology found in tractors and other farm equipment that help complete field work accurately, often within a half an inch. The technology reduces skips and overlaps, saves on fuel costs, and allows for the creation of management zones in the fields. The hose system, which is attached to tractors used to apply the manure, will reduce fuel costs by nearly half compared to using trucks to bring manure back and forth to the fields. These practices keep trucks off the road, reduces odor within the community, and the hose system improves soil structure, reduces compaction, and helps prevent runoff.
Kelly O'Hara of Oakwood Dairy said, "Our equipment and technology allow us to inject manure 3-5 inches under the soil's surface to prevent runoff, control odor, and decrease truck traffic between fields. On our farm we have been documenting manure application since before CAFO regulations were implemented. Nearly 30 years ago, a group of farmers came together to have a voice in environmental management. There is a real value in understanding the composition of our soil, how that impacts our crops, and doing everything we can to provide our cows the highest quality feed. These systems are very efficient, and our farms utilize best practices to improve soil structure while increasing our water holding capacity to prevent runoff."
---
---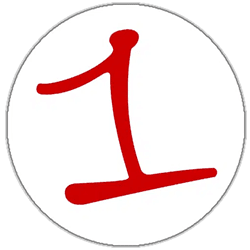 FingerLakes1.com is the region's leading all-digital news publication. The company was founded in 1998 and has been keeping residents informed for more than two decades. Have a lead? Send it to [email protected].