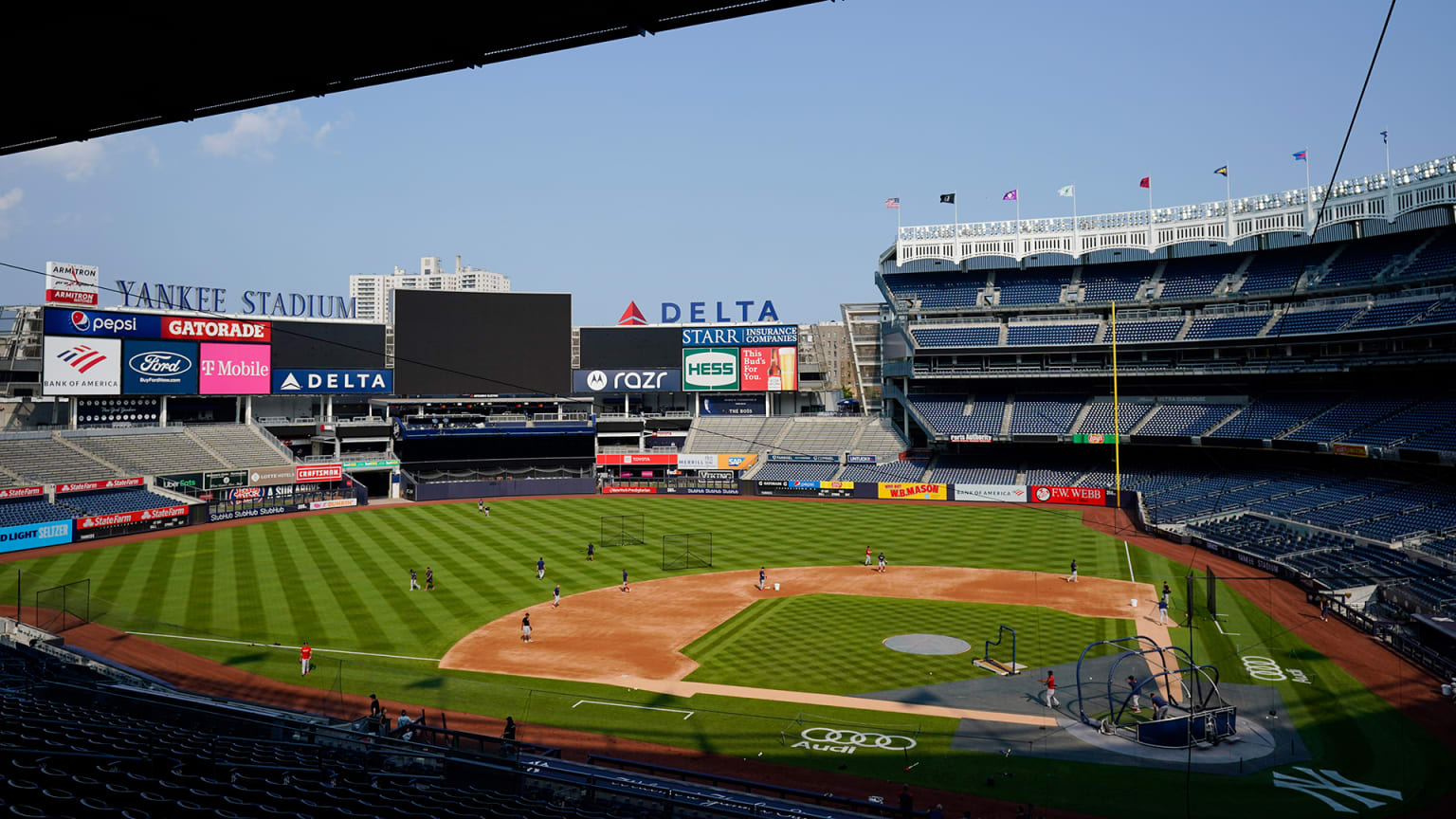 After conducting testing and contact tracing involving members of the New York Yankees' organization, the Club's home game on Friday night vs. the Boston Red Sox at Yankee Stadium will proceed as scheduled.
The postponement of Thursday's game will be made up as part of a split doubleheader at Yankee Stadium on Tuesday, Aug. 17. The first game will be played at 1:05 p.m. ET, followed by the previously scheduled 7:05 p.m. ET game.
The announcement comes after Thursday's game was postponed to allow Major League Baseball to conduct continued testing and contact tracing. Three Yankees players were confirmed as COVID-19 positive and were placed on the COVID-19 injured list: pitchers Jonathan Loaisiga, Nestor Cortes Jr. and Wandy Peralta.
In addition, three other players have received multiple positive diagnoses from rapid testing and were being quarantined while awaiting lab results. According to multiple reports, the players in quarantine protocol are outfielder Aaron Judge, catcher Kyle Higashioka and third baseman Gio Urshela.
Loaisiga tested positive during the Yankees' series this past weekend in Houston and did not travel with the team following its series at Minute Maid Park. According to the Yankees, Cortes, Loaisiga and Peralta are all fully vaccinated, as are most — but not all — of the six affected players.
Vaccinations prevent severe effects from COVID-19, and while they do not fully eliminate the possibility of infection, they reduce the risk of people spreading the virus, according to the Centers for Disease Control and Prevention. The Yankees are one of several Major League teams to have reached the 85 percent vaccination threshold. The Red Sox, however, have not reached that threshold.
The Yankees had more than a half-dozen breakthrough positive COVID-19 tests in May, including third-base coach Phil Nevin, who missed nearly three weeks because of a kidney infection discovered at the same time as his diagnosis.

Kyle leads sports coverage and hosts the Concrete Jungle podcast. Have a lead or question? Send it to [email protected].