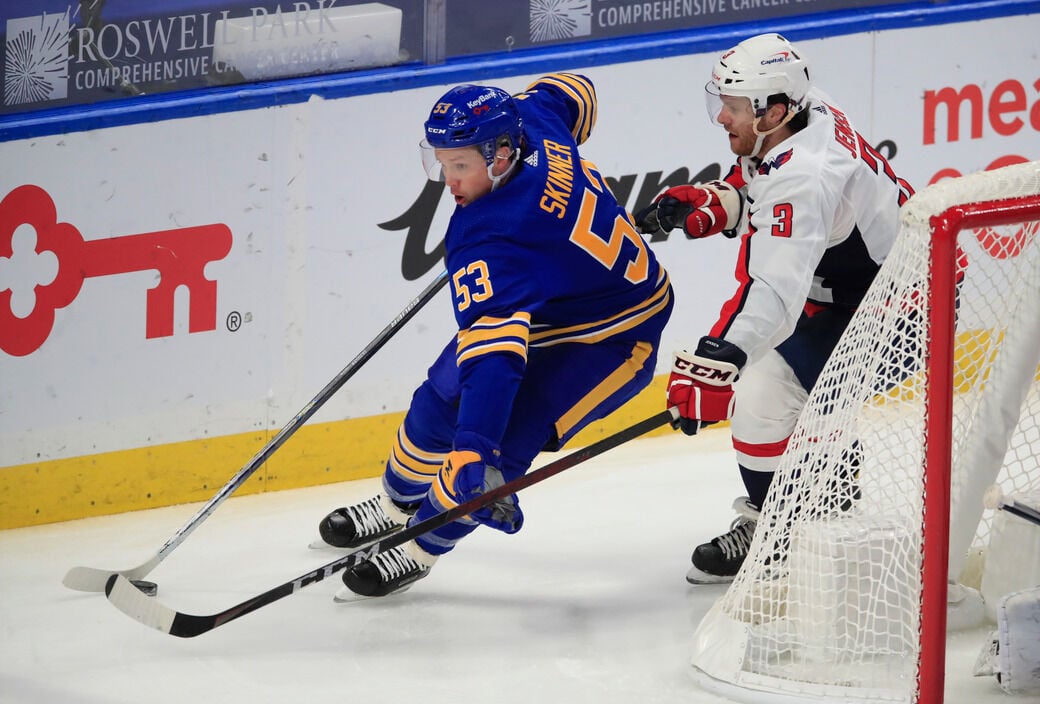 Buffalo Sabres forward Jeff Skinner has waived his no-move clause for the expansion draft, according to John Vogl of The Athletic.
An email Vogl received from Don Meehan, Skinner's agent, detailed that the Sabres were the ones to request Skinner waive his no-move clause.
Though he is now eligible to be selected by the Seattle Kraken, Skinner's contract — which has six seasons remaining at $9 million per — makes him an unlikely candidate.
The move will, however, allow the Sabres to protect an eighth forward in the draft, which takes place on July 21.
In 53 games last year, Skinner had seven goals and seven assists.

Kyle leads sports coverage and hosts the Concrete Jungle podcast. Have a lead or question? Send it to [email protected].