Cayuga County Sheriff's Office has released their activity report for the month of June.
On Friday June 25th, members of the Sheriff's Office participated in the second annual Getting to Know You event in partnership with the Harriet Tubman Center for Justice and Peace. Representatives from our local social justice organizations, the Auburn Police Department, and community leaders joined us for conversation and lunch as we continue to build personal relationships.
Four unmanned aerial vehicles (drones) were placed into service. The drones will be used for search and rescue operations as well as support from the air when needed.
Custody Officers Julie Hewitt and Thomas Dunham graduated from our inhouse 12-week Basic Custody Academy. They are currently working in the jail completing their field training program. Deputy Christopher Walser with the Onondaga County Sheriff's Office did attend our training class and graduated as well.
K-9 Pitt and Deputy Slobe graduated from a 9-week course to prepare them for patrol service provided by the Onondaga County Sheriff's Office. In a few weeks they will return for an additional 6-week certification training program in narcotics detection.
On June 11 numerous members of the Sheriff's Office ran in the annual Special Olympics Torch Run through Cayuga County. We are proud to support this great cause and wish our athletes all the best!
Corporal Brandon Rindfleisch, Deputy Brendan Raftis, and Civil Enforcement Officer Sue Alvarado teamed up with our NY State Police partners on June 12 to inspect child safety restraints and provide education on their proper installation at a Child Passenger Safety Check at the Finger Lakes Mall.
At the time of this report we are housing 157 total inmates in our jail. Of those inmates, 33 are Federal board-ins, 18 NY State Parole Violators that are facing new charges, and 10 Parolees that have been detained for violating their Parole.
On June 12 Sheriff Schenck partnered with NY State Senator Pam Helming and Auburn Police Chief Shawn Butler to secure unneeded prescription medication at a Shed The Meds detail in Auburn, located at the Walgreens Pharmacy on Genesee Street. 109 pounds of medication and supplies were collected for safe destruction.
We continue to partner with Nick's Ride for Friends, the Cayuga County Drug Free Coalition, and the HEALing Communities Study to engage the public at local events to secure and dispose of dangerous unneeded prescription medication, provide drug prevention, treatment, and peer support information, and provide the opiate overdose reversal medication Naloxone. On July 24 we will be hosting an event in the Village of Union Springs from 10:00 AM – 2:00 PM at the Union Springs Fire House.
The Centralized Arraignment Part (CAP) Court within our jail was utilized for 64 pre-arraignment detainees in June.
We are currently recruiting for full and part-time Registered Nurses in our Medical Division. Go to https://mycivilservice.cayugacounty.us/jobopps to find entry opportunities and information on how to apply.
The Sheriff would like to hear from you and welcomes your feedback. If you would like to reach Sheriff Schenck, please contact him at 315-253-4337. You can also email him at [email protected]
For the month of June, Cayuga County Sheriff's Office had:
1,321 calls for service
96 tickets
281 traffic stops
186 civil and warrant attempts
34 arrests (penal and warrant)
2 DWI arrests
32 motor vehicle accidents
The custody division released the following statistics:
146 average daily population
110 admissions
109 discharges
0 average daily other local inmates boarded
28 average daily parole violators held
34 average daily federal inmates boarded
26 inmates transported to NYSDOCCS
15,760 inmate meals served
The Civil Division released the following statistics:
174 civil papers served
$90,431.56 received
$6,744.30 remitted to treasurer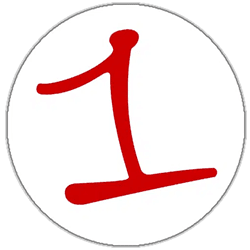 FingerLakes1.com is the region's leading all-digital news publication. The company was founded in 1998 and has been keeping residents informed for more than two decades. Have a lead? Send it to [email protected]