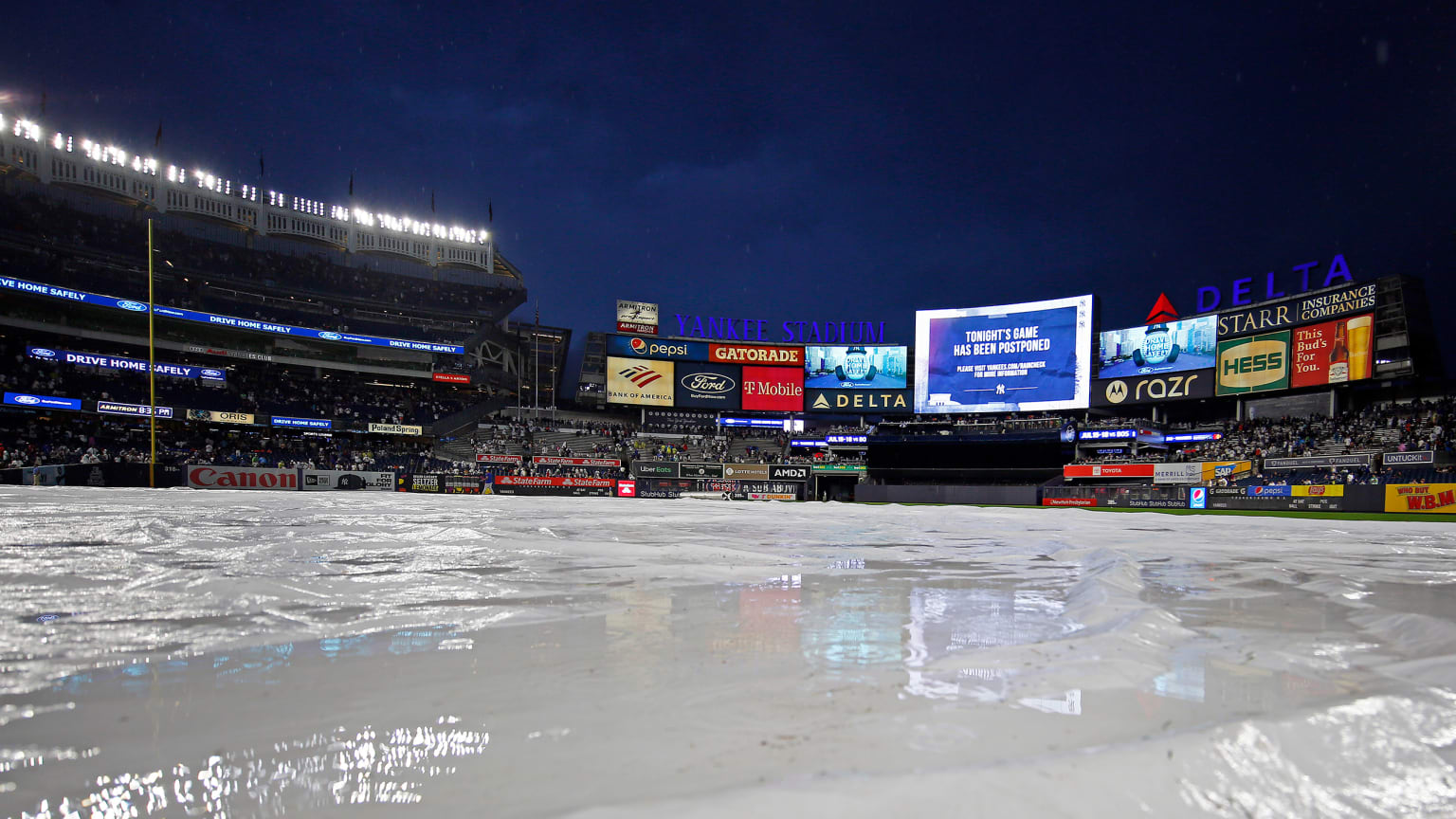 The New York Yankees announced that tonight's game between the Yankees and Mets has been postponed due to inclement weather.
Tonight's game has been rescheduled as the first game (2:05 p.m. ET) of a split-admission doubleheader on Sunday, July 4 at Yankee Stadium. Tickets for tonight's originally scheduled game (Friday, July 2) will not be valid for Game 2 of Sunday's doubleheader, which is scheduled for 7:05 p.m.
Fans holding paid tickets for tonight's postponed game (July 2, 2021) may use them for the rescheduled game at 2:05 p.m. on Sunday, July 4 at Yankee Stadium or exchange them for tickets to a similar 2021 regular season game at Yankee Stadium (subject to availability).
Yankee Stadium gates will open for Sunday's Game 1 at 12:30 p.m., and the game will be broadcast on PIX11.
For complete information about the Yankees' rain check policy and how to exchange tickets, including those purchased via the secondary market, please visit www.yankees.com/raincheck.

Kyle leads sports coverage and hosts the Concrete Jungle podcast. Have a lead or question? Send it to [email protected].