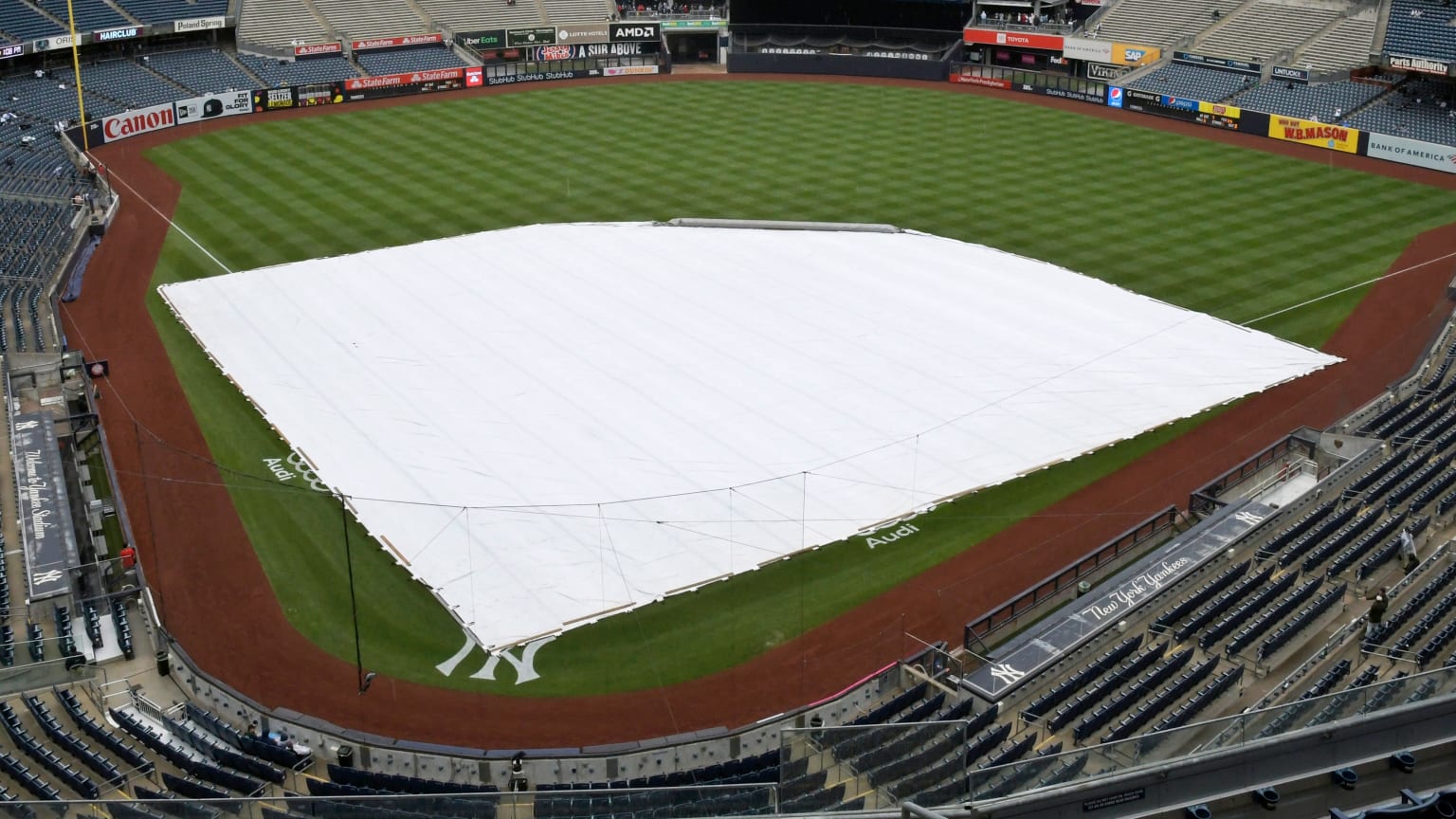 After the Angels and Yankees waited out a pair of rain delays in the Bronx on Wednesday night, completing a game that lasted nearly six hours and did not finish until after 1 a.m. ET, the clubs took the opposite direction for Thursday afternoon's series finale.
Due to the forecast of inclement weather in the region, the Yankees announced more than an hour before the scheduled first pitch that Thursday's matinee has been postponed. The game has been rescheduled for Monday, Aug. 16, at 7:05 p.m. at Yankee Stadium.
Anyone who had tickets for Thursday's matchup can use them for the rescheduled game or exchange them for tickets to a similar 2021 regular-season game at Yankee Stadium (subject to availability). Those holding complimentary (COMP) tickets or tickets obtained via the Commissioner's Initiative for Kids must use them for the rescheduled game. For more information, fans can visit www.yankees.com/raincheck.
Left-hander Jordan Montgomery was scheduled to take the hill opposite the Angels' Griffin Canning, but the Yankees have yet to announce whether he will be pushed back on to start the Subway Series opener against the Mets on Friday night at 7:05 p.m. or if ace Gerrit Cole will start on regular rest.
The postponement might be been a stroke of good fortune for the Yankees, who would have had to rebound from a stunning 11-8 loss to the Angels with an exceptionally rapid turnaround. Manager Aaron Boone acknowledged as much in a Zoom with reporters on Thursday morning, before the news broke.
"I don't think awful night — it doesn't really do it justice," said Boone. "I mean, that's the ultimate, tough gut punch, as difficult a loss as you can have in the regular season — and we wear that. One of the most important things we do in this game is to be able to handle the successes and failures, to be able to move on knowing that we have an afternoon game. We have to move on and we have to try and find a way."