Livingston County celebrates "Men's Health Week" every June the week before Father's Day, and the Department of Health would like to share the facts about men's health.
Men are less likely than women to see a physician regularly and are more likely to be disconnected from the healthcare system. They are often extremely reluctant to admit that there might be anything wrong until a problem is too severe to ignore.
"Men often make their health a low priority. But many causes of illness are easily preventable. It's a fact that simple awareness of preventable health problems, early detection, and treatment of disease can make a big difference in quality of life. Early detection by such routine exams as prostate screenings, blood pressure checks, cholesterol testing, colorectal cancer screenings – even such simple tests like those for blood sugar – can play an important role in staying healthy," states Jennifer Rodriguez, Public Health Director.
This reluctance is a factor that can lead to the growing health disparities between men and women. The difference in life expectancies between the genders is now more than five years. Men have higher rates of heart disease and cancer, and higher rates of chronic problems such as high blood pressure and dangerously high cholesterol levels. These are problems that are often treatable if they are caught early. In addition, there are problems such as prostate and testicular cancers that are unique to men.
Men need to see their healthcare providers to assess their personal risks for various problems. Men should take the occasion of "Men's Health Week" as a perfect opportunity to make an appointment with their doctor or other health care provider.
No health insurance right now? Colorectal cancer screenings are available at NO COST through the Cancer Services Program of the Finger Lakes Region for uninsured men ages 50 or older who qualify (and breast and cervical cancer screenings for uninsured women ages 40 and older, as well as colorectal cancer screenings for women ages 50 and older are also offered). Call the Cancer Services Program of the Finger Lakes Region at 1- 877-803-8070. Also, the Reproductive Health Center provides confidential, low cost or free services to teens and adults which includes STI testing and treatment, Rapid HIV testing and more. Please call 243-7540 for more information.
"A routine check-up can find a problem before it's serious and help you live longer with a better quality of life," Mrs. Rodriguez said. For more information on Men's Health Week, call the Livingston County Department of Health at 585-243-7299, or visit CDC's men's health web site at www.cdc.gov/men.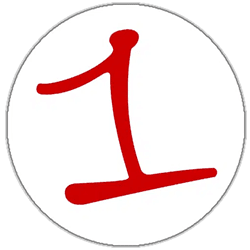 FingerLakes1.com is the region's leading all-digital news publication. The company was founded in 1998 and has been keeping residents informed for more than two decades. Have a lead? Send it to [email protected]