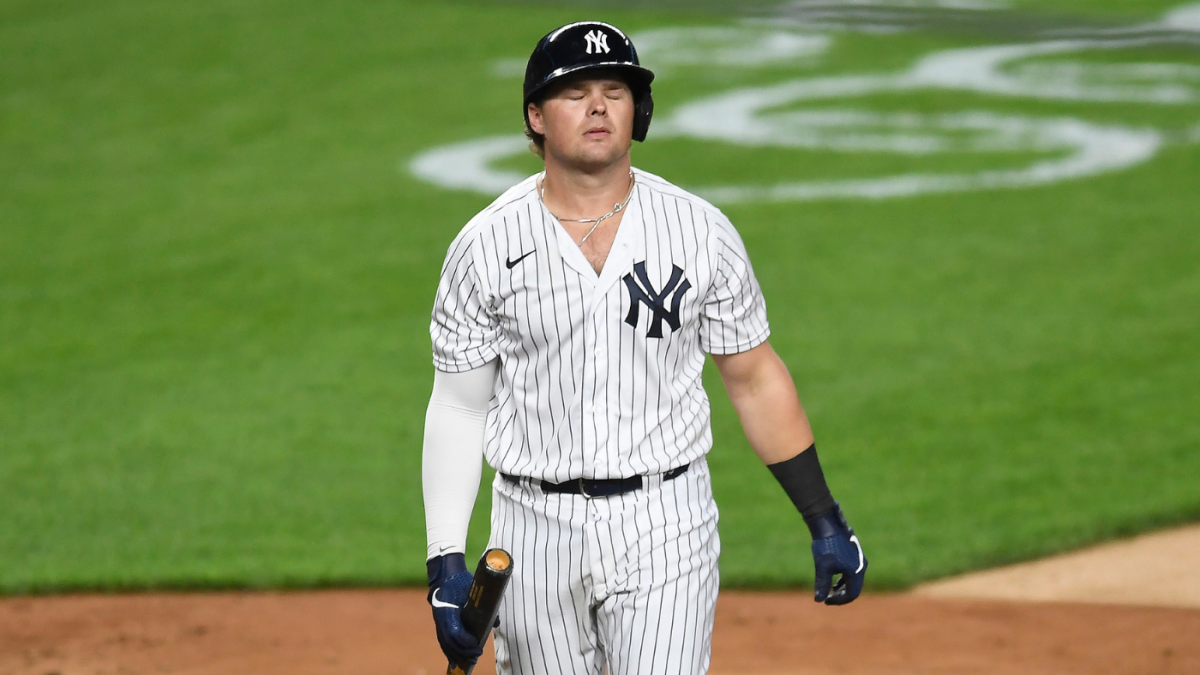 Just as he comes back, Luke Voit finds himself on the Injured List once again.
Yankees manager Aaron Boone announced on Wednesday that the slugging first baseman suffered a Grade 2 oblique strain and was placed on the IL.
"Luke today also had an MRI and he has a Grade 2 oblique strain," Boone said. "He's going to be down a little bit now. Something he kinda started to feel a little bit Saturday, and after yesterday's game, he couldn't really let it go how he wanted to."
Voit returned to the Yanks on May 14 after working hard following his meniscus surgery before the season began. So, as you could imagine, Boone said Voit isn't happy at all.
"Obviously he's frustrated with all he's been through to get back and had such success with the knee and coming back," Boone said. "So to have a setback here that's gonna land him on the IL, obviously he's very frustrated with that. Hopefully that's not something that keeps him down too long."
Voit had just returned to the team following meniscus surgery. He was 8-for-44 in his first at-bats.

Kyle leads sports coverage and hosts the Concrete Jungle podcast. Have a lead or question? Send it to [email protected].