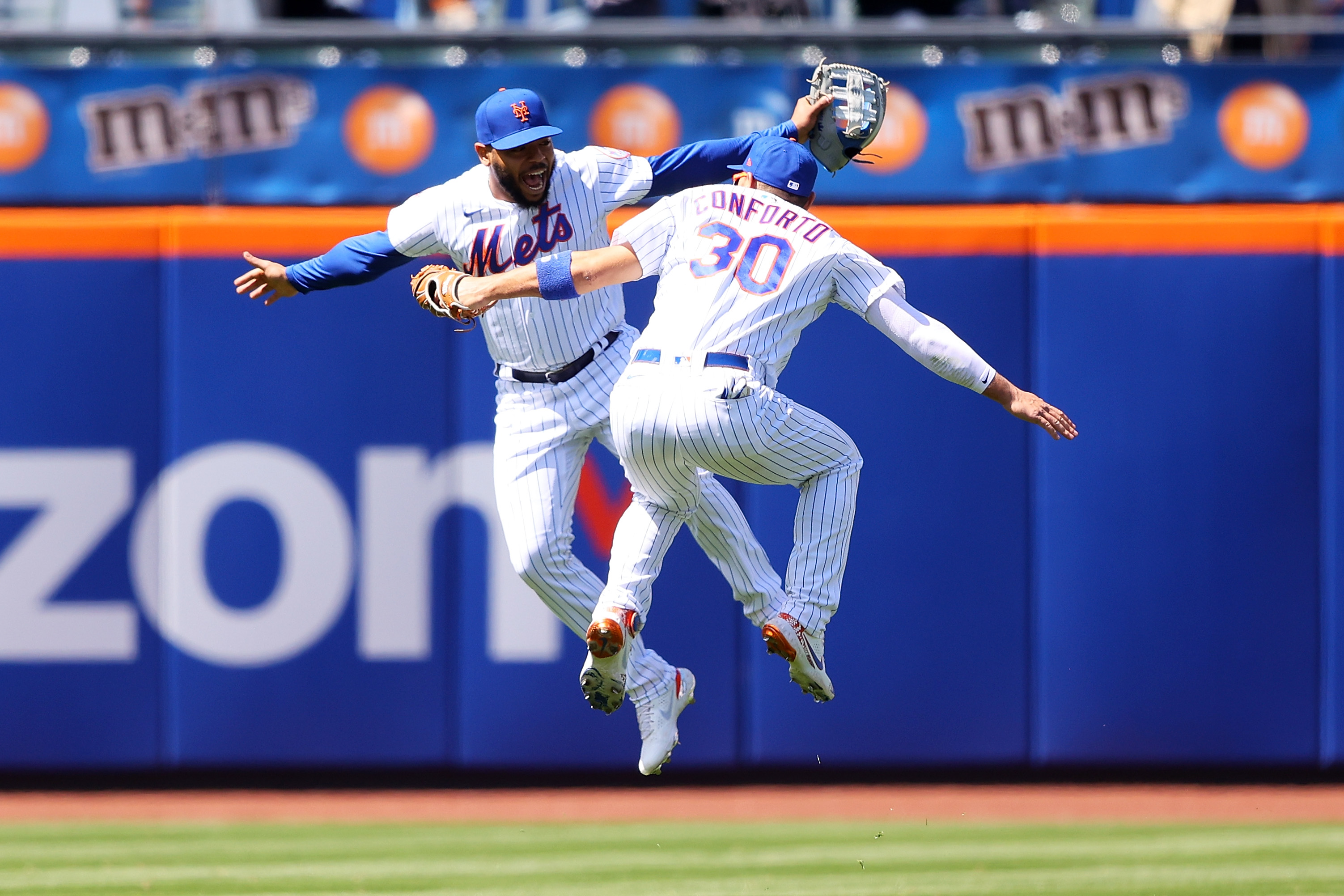 This mound used to belong to Matt Harvey, who stomped around it and snarled atop it and built his legend upon that 18-foot-wide circle of dirt at Citi Field. At Harvey's peak, no one commanded more attention. Few had more success.
So much had changed by the time Harvey stepped atop that mound once more on Wednesday, digging a hole there with his spikes for the first time in nearly three years. The situation was different. The pitcher was, too, and any visions of past grandeur dissolved within moments. About an hour and a half after his outing began, Harvey abdicated his old throne slowly, his stare fixed on the ground in front of him, head bowed despite the standing ovation from an appreciative Citi Field crowd.
This was no longer the Dark Knight of comic-book legend. This was simply Harvey as he is today, at age 32, capable of allowing seven runs to his old team in a 7-1 Mets win over the Orioles. The defeat didn't erase Harvey's long, bumpy and brilliant history here. It never could. It was nonetheless a reminder that baseball, time and change wait for no one.
Harvey's latest act at Citi Field was in distress from the start. He allowed hits to the first four batters he faced in the second inning, including a two-run triple by Kevin Pillar and an RBI single from José Peraza. Harvey gave up another run in the third inning on a Dominic Smith hit, then three more in the fifth. The outing bloated his ERA from 3.60 to 4.81 and made a winner out of Mets starter Taijuan Walker, who delivered seven innings of one-run ball to give the Mets their seventh straight victory.
GAME HIGHLIGHTS:

Kyle leads sports coverage and hosts the Concrete Jungle podcast. Have a lead or question? Send it to [email protected].