After Gov. Andrew Cuomo announced that the curfew on bars and restaurants would be lifted in late-May, the state legislature repealed a major order issued during the pandemic.
The state Senate and Assembly unanimously voted to end the executive order that required food to be sold with alcoholic beverages at bars and restaurants.
The executive order was issued in July 2020, as an effort to prevent people from gathering at bars and restaurants last year. Now, as vaccinations increase- many of the pandemic restrictions are easing.
Many were opposed to the measure because of the lack of data associated with transmission in restaurants or bars- under select circumstances. "If a bar is open at any point, it's possibly resulting in transmission if patrons are coming-and-going, so measures like requiring a food order, or only allowing them to operate during certain times of day defies the science the state says it's using to make decisions," one Finger Lakes area bar owner told FingerLakes1.com. He declined to be identified in this story.
Assembly Minority Leader Will Barclay said that while it's good news the end is in sight for bars and restaurants, with the curfew being lifted at the end of May- there's little evidence to suggest it should continue any longer.
"The governor's arbitrary curfews put bars and restaurants at a serious disadvantage and caused undo harm to small businesses fighting for survival. Lifting senseless curfews on these establishments has been a matter of 'when,' not 'if.' Assembly Republicans advocated for this for months, and this much-needed policy adjustment is long overdue," Barclay said. "While this is welcome news for the restaurant industry, it is still taking far too long to become reality. Curfews should be lifted today, not in a month's time. Bar and restaurant owners should be allowed to operate under the same guidelines as gyms, fitness centers, casinos and other businesses."
Sen. Pam Helming, who represents a broad chunk of the Finger Lakes, spoke to both of these issues in a statement on Wednesday. "Finally, Senate Democrats have answered our call to repeal the Governor's arbitrary mandate requiring bar and restaurant patrons to purchase food with alcohol. This is something we've been fighting for over many months, alongside our local restaurant and bar owners and employees. It's a positive step, but we need to do much more," she said. "The Governor said today the midnight curfew will be lifted for outdoor dining on May 17 and for indoor dining on May 31. That's not enough. We must end the curfew now, effective immediately, and let our bars and restaurants get back to business! I urge Senate Democrats to take a vote on our Senate Republican resolution to repeal the curfew."
---
---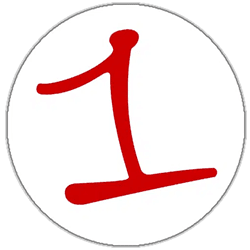 FingerLakes1.com is the region's leading all-digital news publication. The company was founded in 1998 and has been keeping residents informed for more than two decades. Have a lead? Send it to [email protected]