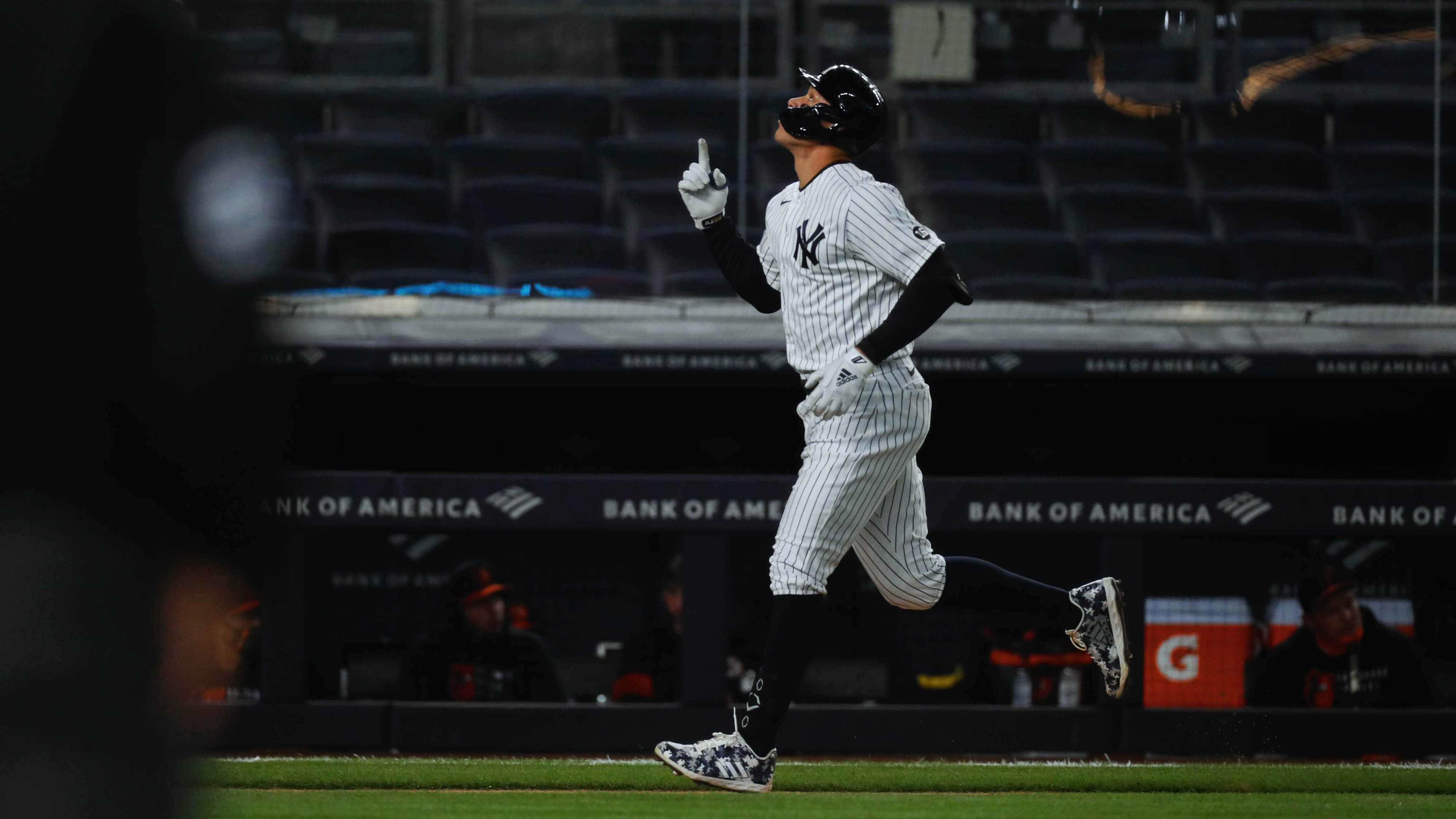 Aaron Judge's three-run homer was a thing of beauty to behold in Tuesday's 7-2 Yankees victory over the Orioles, rocketing 432 feet into the left-field bleachers. His second long ball in as many evenings also may have come at a price.
Judge was held out of the Bombers' lineup Wednesday for precautionary reasons, allowing the slugger to receive treatment for soreness in his left side. Yankees manager Aaron Boone said that Judge first experienced the issue during Tuesday's game, when he went 3-for-5 with four RBIs.
"I think it's just been the general wear and tear of the first several days," Boone said.
Judge, who turns 29 later this month, has battled rib and oblique issues in the past. Boone characterized the injury as "general soreness" and said that he wanted Judge to rest with a scheduled team off-day Thursday, when the Yankees will travel to St. Petersburg.
Boone added that he does not anticipate Judge will be sent for medical tests. He suggested that Judge may have aggravated an issue by taking more swings than usual Sunday, when he served as the designated hitter in a 3-1 loss to the Blue Jays.
"He took a lot of swings during that day," Boone said. "I think it's just been kind of gradual. Yesterday during the game he obviously had great results, but I think he was just kind of a little sore during the game and then sore after. With the off-day tomorrow, I didn't want to take any chances."
Judge appeared to move with some caution running from first base to third base in the fourth inning Tuesday, held by third-base coach Phil Nevin on Brett Gardner's double.
The unanimous 2017 American League Rookie of the Year, Judge played in 242 of a possible 384 regular-season games from 2018-20. He was sidelined early last season by a cracked right rib and a punctured lung, then landed on the injured list twice due to a right calf strain.
"We're making sure that we're doing everything possible from a workout standpoint — getting ready for games, how we prepare, the amount of reps," Boone said. "We're documenting that — all things we're trying to really stay out in front of as best we can."

Kyle leads sports coverage and hosts the Concrete Jungle podcast. Have a lead or question? Send it to [email protected].