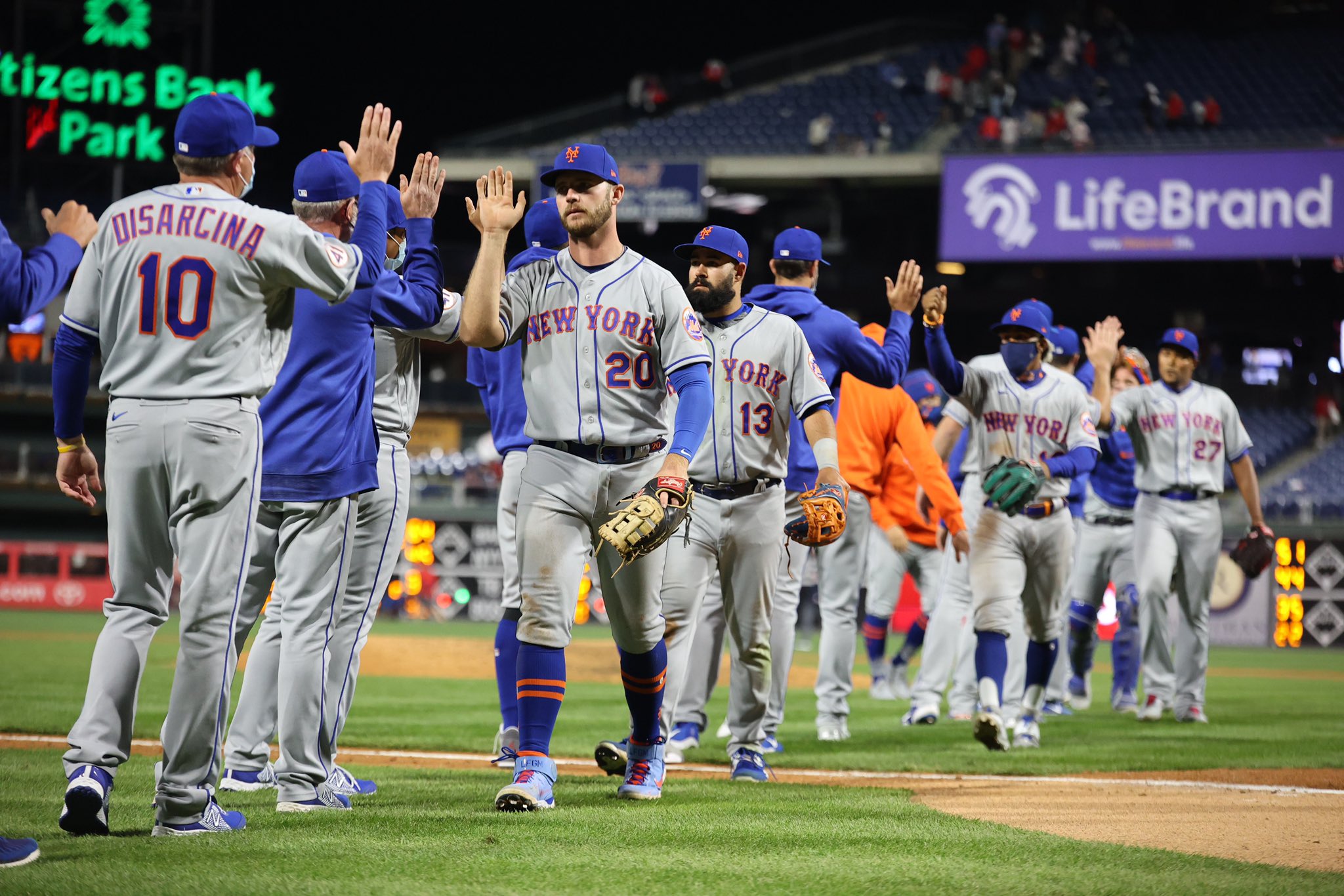 Since Marcus Stroman's first full season in 2016, no qualified pitcher has produced ground balls at a higher rate. Even as Stroman has evolved over the years, developing additional pitches and working to increase his strikeout rate, his core goal has remained the same: to induce weak contact on the ground, over and over and over again.
So for a Mets team with much invested in Stroman's success this season, it was encouraging to see the right-hander induce 13 ground-ball outs in Tuesday's 8-4 win over the Phillies at Citizens Bank Park. Of the 18 balls the Phillies put in play against Stroman, 15 skittered across the ground for an 83.3 percent rate that dwarfed even his own career mark (58.7).
The only run that Stroman allowed came on a Didi Gregorius solo homer in the fourth. He was otherwise sharp, giving up two other hits in six efficient innings.
? ? @STR0 pic.twitter.com/wodkuMs7by

— New York Mets (@Mets) April 7, 2021
The Mets gave Stroman a lead on Dominic Smith's two-run homer in the fourth, then tacked on four more during a seventh-inning rally that included a Kevin Pillar steal of home.
In the ninth, Pete Alonso crushed his first homer of the season, reaching 70 career homers faster than any player in history (220 games, 11 fewer than Aaron Judge). It was enough for the Mets to survive a second straight shaky bullpen performance and grab their first win of the season.
GAME HIGHLIGHTS:

Kyle leads sports coverage and hosts the Concrete Jungle podcast. Have a lead or question? Send it to [email protected].