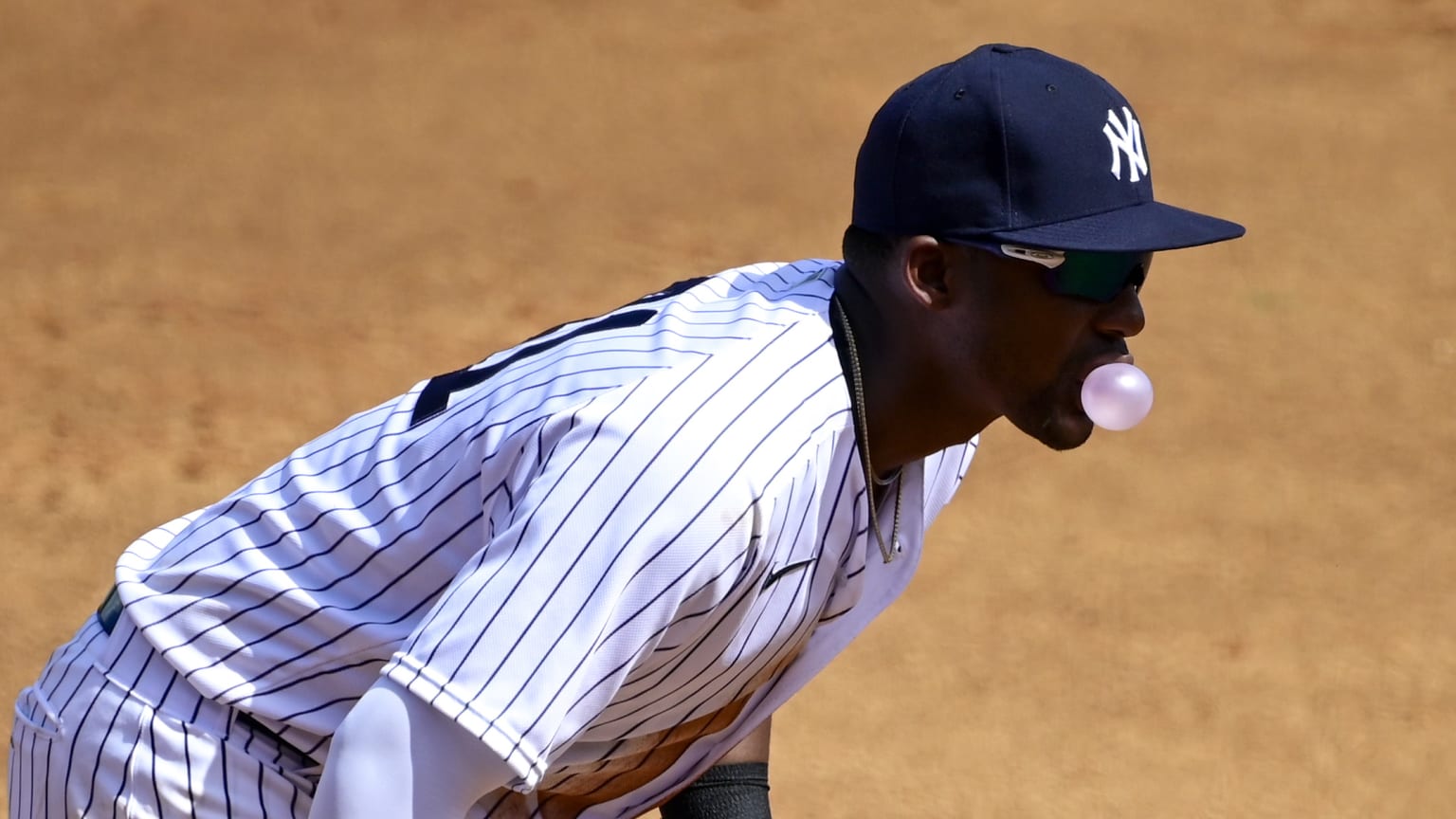 Miguel Andújar hasn't played for the Yankees in spring training since Wednesday, and manager Aaron Boone explained why.
One reporter's curiosity during Boone's pre-game media availability as to why Andújar didn't travel to face the Toronto Blue Jays on Sunday led to the news that he is currently dealing with a sore right hand and wrist.
"He's dealing with a sore hand and wrist," Boone said. "Think he's seeing a hand specialist tomorrow along with [Robinson] Chirinos to really get a diagnosis of exactly what's going on there. We've held him back because he's been dealing with a sore wrist and hand and we'll know more about probably tomorrow or Tuesday."
Boone added that this is something Andújar felt during his time playing winter ball. It subsided but has now come to the surface yet again.
"Something he felt a little in winter ball. He took a swing and it's kinda calmed down and he's obviously playing and fine," Boone said. "Then, he noticed it in his last game he played. It just got a little more sore again. So we've kinda been treating it here these last several days."
This couldn't come at a worse time for a player like Andújar fighting to make the 26-man roster this spring. In 15 at-bats this spring, he only has two hits, though he's been making pretty good contact thus far.
As Boone said, the team will find out more in the coming days. But, either way you look at it, this is crucial playing time that Andújar is missing as he tends to his injury.

Kyle leads sports coverage and hosts the Concrete Jungle podcast. Have a lead or question? Send it to [email protected].