The marquee match-up of Thursday night's sectional schedule was in the boys Class C1 semifinal as the #5 seed Marcus Whitman Wildcats took on #1 seed Lyons Lions. Both teams brought senior laden rosters and a very successful recent postseason track record. Marcus Whitman was attempting to defend last year's championship, the school's first in 44 years. Lyons was trying to win an unprecedented 4th straight sectional title. Something had to give and it did in the form of a brilliantly executed gameplan and timely shooting in favor of the Marcus Whitman Wildcats, 64-54. With the win, head Coach Greg O'Connor's boys advance to Saturday's Class C1 championship game in Avon against the #2 seed Braves who defeated Canisteo-Greenwood 62-58.
Lyons opened up the night by with buckets from Tuti Smith and Horace Betts to take a 4-0 lead but Ryan Herod and Noah Hildreth answered with a pair of 3-pointers to put Whitman up 6-4. They would hold the 2 point lead through the end of the 1st quarter but Lyons began to assert their size advantage and built a 29-24 lead at halftime.
We've reached halftime in Lyons. The Lions grab a 29-24 lead over the Wildcats heading into the break pic.twitter.com/s3b644ioG9

— FL Times Sports (@FLTimesSports) March 11, 2021
The tide would turn significantly in the 3rd period with Marcus Whitman shredding Lyons' halfcourt defense with a combination of back-door cuts and hot outside shooting. Defensively, the Wildcats overloaded the ball side of their 2-3 zone, smothering the Lyons big men. Whitman would outscore Lyons 23-8 in the penultimate quarter to open up a 47-37 lead. The victory was all but sealed early in the fourth quarter as senior PG Jordan Lahue buried back-to-back three-pointers from the top of the key as the shot clock was waning.
Lahue would lead all scorers with 31 points. Ryan Herod would score 13 points, Noah Hildreth had 10 and Aidan Royston added 9. For Lyons, sophomore JC Walker scored 19 points while senior Justin "Tuti" Smith finished with 14 in his final game in a Lions uniform. Senior Horace Betts finished with 9, senior Ahmir James scored 6. and junior Jaylen Battle had 6 points.
Six Marcus Whitman seniors and head coach Greg O'Connor join Jim Sinicropi and Kevin Sharp on the Littlejohn & Barbi Orthodontics Smiles with Style post game show on FL1 Radio following their victory:
Also on Thursday night, four Finger Lakes East girls teams were in action with two of them advancing to the championship round and the Finger Lakes West champion South Seneca girls would roll into the Class D1 title game.
The Waterloo Indians girls varsity basketball team has been dominant throughout the 2021 season and they continued to cruise toward the title game on Thursday night with a 71-15 win over visiting Wellsville. Waterloo will host #2 Dansville in the Class B2 girls championship game at 5:00 pm on Saturday where the Indians will attempt to win their first Sectional title since 2013. Danville advanced to the title game with a 51-40 win over #3 seed Penn Yan who ended a successful season with a 9-5 record.
Ten Waterloo players would score in the 56-point victory over Wellsville. Macy Carr led the way with 14 points, Morgan Caraballo scored 13, and senior McKenzie Barber scored 10 for Coach Mike Bree's undefeated squad.
Halftime! 50-9 🏀@Keishabree77 @Bpd_pojc pic.twitter.com/OE09YzB5Kd

— Waterloo Health, PE & Athletics (@WaterlooAD) March 11, 2021
Fellow Finger Lakes East powerhouse Palmyra-Macedon would also join Waterloo in Saturday's championship round as they defeated Livonia to advance to the Class B1 title game on Saturday. Pal-Mac was led by Sr. Sophie Lyko with 20 points and 10 rebounds. Senior Grace Seither scored 13 points and pulled down 15 rebounds. Junior Tatum Smyth scored 9 points.
The top seeded Red Raiders return to the title game, after losing to Danville last season, and will host #3 Batavia on Saturday night at 7:00 pm.
And we are off! pic.twitter.com/7XPQnGAszX

— Pal-Mac Athletics (@palmacsports) March 11, 2021
Batavia defeated Midlakes on Thursday night, 51-50. Midlakes came back from 11 down in the 4th quarter to take a two-point lead off a Cara Walker layup with 9.1 seconds remaining. Then, Batavia's Mackenzie Riegle knocked-down a game-winning step-back three pointer as time expired for the game winner. The Midlakes loss ends the career of Screaming Eagles senior Cara Walker. In her time at Midlakes, Walker won two sectional titles and went with her team to the NYSPHSAA final four twice.
Midlakes 13 BHS 6 after 1 quarter in today's semifinal pic.twitter.com/KhlQsz7yX1

— Batavia HS Scores (@BHSScores) March 11, 2021
Another undefeated team, the red-hot #1 seed South Seneca Lady Falcons would punch their ticket to the Class D1 Championship game with a 45-35 win over Fillmore in the Jack Guinan Gymnasium on Thursday night. South Seneca would jump out to a 24-8 halftime lead but foul trouble would help Fillmore back into the game as two Falcons fouled out in the fourth quarter before the Falcons were able to secure the win. First year head coach Charity Couch's squad was led by 14 points from Allison Kenyon, 13 from Emma Fletcher and 7 points from Logan Shaulis. The Falcons will attempt to add another Sectional Block to their already crowded trophy case when they host #2 Batavia-Notre Dame on Saturday night at 7:00 pm in Ovid.
In Class AA, the #1 seed Victor Blue Devils boys would pull away from Rush-Henrietta in the 3rd quarter to advance to Saturday's championship game. Chase Dickens led the Blue Devils with 19 points while big-man Connor Williams scored 16 points on his birthday.
"We're confident in ourselves. We know we're capable of beating anyone when we're playing good defense." Victor senior @CWilliams_50 after Victor advances to the Class AA final. @PickinSplinters @victorboysbball @kwilliams44 https://t.co/ba8hTiYbLT

— Tim Irving (@Irvish5) March 12, 2021
Check out the updated brackets and the full championship weekend schedule in Section V below…
---
Our coverage of W-FL High School Basketball is made possible through the support of: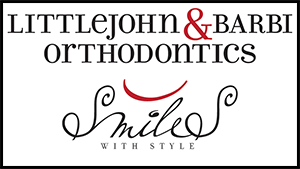 ---
CHAMPIONSHIP WEEKEND SCHEDULE
FRIDAY
CLASS B1 BOYS (6 pm)
#2 Wayne @ #1 Batavia
(Watch – Subscription)
CLASS B2 BOYS (6 pm)
#6 Mynderse Academy @ #1 Northstar Christian
Listen Live on FL1 Radio at 5:45 pm
(Watch – Subscription)
CLASS D1 BOYS (6 pm)
#5 Eugenio Maria @ #2 Wheatland-Chili
CLASS D2 BOYS (7 pm)
#6 Notre Dame-Batavia @ #1 Avoca-Prattsburgh
CLASS AA GIRLS ( 7 pm)
#6 Penfield @ #1 Bishop Kearney
(Watch – Subscription)
CLASS A GIRLS (7 pm)
#3 Brockport @ #1 Pittsford-Mendon
(Watch – Subscription)
CLASS C1 GIRLS (7 pm)
#2 Avon @ #1 East Rochester
(Watch)
CLASS C2 GIRLS (7 pm)
#7 York @ #1 Pavilion
* LISTEN LIVE FRIDAY NIGHT AT 5:45 PM – MYNDERSE @ NS-CHRISTIAN – CLASS B2 CHAMPIONSHIP  ON FL1 RADIO *
SATURDAY
CLASS C1 BOYS (4 pm)
#5 Marcus Whitman @ #2 Avon
Listen Live on FL1 Radio at 3:45 pm
CLASS B2 GIRLS (5 pm)
#2 Dansville @ #1 Waterloo
(Watch – Subscription)
CLASS A1 BOYS (5 pm)
#3 Irondequoit @ #1 Pittsford-Mendon
(Watch – Subscription)

CLASS AA BOYS (6 pm)
#4 Rush Henrietta @ #1 Victor @ #2 Gates-Chili
(Watch – Subscription)
CLASS A2 BOYS (6 pm)
#7 Honeoye Falls-Lima @ #1 East High
(Watch – Subscription)
CLASS C2 BOYS (6:30 pm)
#3 Oakfield-Alabama @ #1 Cal-Mum
(Watch – Subscription)
CLASS B1 GIRLS (7 pm)
#3 Batavia @ #1 Palmyra-Macedon
(Watch – Subscription)
CLASS D1 GIRLS (7 pm)
#2 Batavia-Notre Dame @ #1 South Seneca
(Watch)
CLASS D2 GIRLS (7 pm)
#2 Avoca-Prattsburgh @ #1 Elba
* LISTEN LIVE SATURDAY AT 3:45 PM – MARCUS WHITMAN @ AVON – CLASS C1 CHAMPIONSHIP  ON FL1 RADIO *
---
Our coverage of W-FL High School Basketball is also supported by the following local businesses:


---