The semifinal rounds of the boys and girls Wayne County Championship Tournament played out on Tuesday night in the gymnasiums of the higher seeds and, for the most part, the top seeds advanced to Thursday night's championship games.
In the boys tournament, Lyons held off a stiff challenge from East Rochester to pull away late for a 9 point win. The #1 seed Lions will host #2 Gananda at the Atwood Gymnasium for the league championship on Thursday night. Gananda, after trailing most of the first half, finished strong to defeat North Rose-Wolcott, 56-47.
Like Lyons, the top seeded East Rochester girls would advance to the championship game on Thursday night with a 72-46 win over the Gananda Lady Blue Panthers. ER will face North Rose-Wolcott who won on the road at Clyde-Savannah, 41-33.
Girls Varsity Basketball with ANOTHER 72-46 win over Gananda to advance to the league finals!!
‼️Stat board:‼️
Sammy L – 11 pts ?
Zarriah E – 12 pts ?
Zoe Z – 29 pts ?#BomeberNation

— Bomber Athletics (@Bombers_Sports) March 3, 2021
In the Cougars win, NR-Wolcott senior Eva Norris scored her 1,000th point. She joins her brother Quintin, also a NR-Wolcott senior, and their older brother Tyler (NR-W Class of '18) as a member of the exclusive 1,000 point club.
North Rose-Wolcott's Eva Norris scored her 1000th point tonight vs. C-S. She joins her brother Quintin and Tyler in the prestigious 1000 club! pic.twitter.com/KU8mDSb9m6

— FingerLakes1.com (@FingerLakes1) March 3, 2021
Check out the updated Wayne County Boys & Girls Championship Tournament Brackets.
Full results and more from last night in the Wayne-Finger Lakes leagues below…
---
Our coverage of W-FL High School Basketball is made possible through the support of: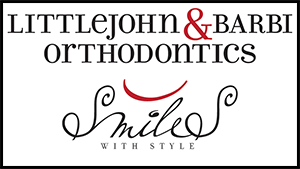 ---
W-FL BOYS SCOREBOARD 3/2:
East Rochester 61 @ Lyons 70
NR-Wolcott 47 @ Gananda 56
Marion 27 @ Williamson 46
Sodus 51 @ Clyde-Savannah 50
WEDNESDAY BOYS SCHEDULE:
HAC @ Bloomfield – Watch
Honeoye @ Red Jacket – Watch
Mynderse Academy @ Wayne  – Watch
Newark @ Penn Yan Academy – Watch
Midlakes @ Dundee – Watch
Palmyra-Macedon @ Geneva – Watch
Waterloo @ Marcus Whitman – Watch
---
W-FL GIRLS SCOREBOARD 3/2:
Gananda 46 @ East Rochester 72
ER – Zoe Zutes 29, 10 reb; Lily Funk 13, 6 ast, 8 reb; Zarriah Eldridge 12, 6 ast; Samantha Lewis 11
NR-Wolcott 41 @ Clyde-Savannah 33
Sodus 36 @ Lyons 79
SOD – Natalie Lamar 16; Hailey Peters 9
LYO – Caitlyn McDonald 17, 7 reb; Latavia Blaisdell 14; Jayla Bell 12; Jenna Stone 11; Alicia Morrison 11 reb
Red Creek 57 @ Williamson 43
RC – Jessie Bolton 21; Isabella Wilbur 20
WEDNESDAY GIRLS SCHEDULE:
Bloomfield @ HAC – Watch
Red Jacket @ Honeoye – Watch
Marcus Whitman @ Dundee – Watch
Geneva @ Palmyra-Macedon – Watch
Newark @ Penn Yan Academy – Watch
Midlakes @ Waterloo – Watch
---

FL1 SPORTS GAME NIGHT LIVE WEBCAST 3/2 REPLAY:
Watch replay on Facebook | Watch replay on Twitch
Next FL1 Sports W-FL Game Night Live Webcast:
WEDNESDAY, MARCH 3 @ 7:45 PM
Look for the link on our homepage
---
SECTIONAL STANDINGS:
---
Our coverage of W-FL High School Basketball is also supported by the following local businesses:


---
AROUND THE W-FL & SECTION V:
Reigle hits 1,000 mark, pours in 27 as Batavia girls turn back Greece Olympia story via: https://t.co/cWgQb0ddKx @BHSScores @AnibalSolerJr @PickinSplinters @PrimetimeBall_ @SecVGBasketball pic.twitter.com/5PtNXu9cGO

— Stephen Ognibene (@stephenognibene) March 3, 2021
The Cal-Mum boys looked mighty impressive tonight in their 69-38 win over rival Geneseo. In the win, Kyle Wade led the way for the Raiders with 15 points, seven rebounds and four assists.

The Raiders are now 9-0.@CalMumHS @CalMum_Raiders @CalMumHoops @cmcoachdd #SectionV pic.twitter.com/tFJfwWmdjh

— alex brasky (@alexbrasky) March 3, 2021
Troy McPherson gets the running one-hander to fall for @bruins_hoops pic.twitter.com/e2IGGriT69

— Paul Gotham (@PickinSplinters) March 3, 2021
Canisteo-Greenwood 42,
Arkport-Canaseraga 26, Final
Steuben County girls basketball.
C-G was led by Senior Savannah Ambuski with 14 points. Sophomore forward Brooke Burd scored 11 points and grabbed 21 rebounds.

— Bill Collmer (@BC_SVTB) March 3, 2021
I should be working but I am having a hard time taking my eyes off this game. Both teams are impressive & playing very hard. The defensive intensity is palpable. Folks, if you aren't watching @CAGrlsbball this season you are really missing out on a special team. #OneBravesFamily pic.twitter.com/396BxT70pZ

— Supt Farr (@BravesSupt) March 3, 2021
Abbey Herod snuck behind the press and puts @cabravessports up 62-57 with 19.5 seconds left. @PickinSplinters pic.twitter.com/j1pQimc1tZ

— Billy Heyen (@BillyHeyen) March 3, 2021
Luckily with all the concessions that had to be made to squeeze in high risk winter HS sports in NYS that they didn't try to combine them…
Reminds me of playing the Knicks at The Garden in '94. https://t.co/33VQd6wJlV

— Steve Kerr (@SteveKerr) March 2, 2021
---

This content is brought to you by the FingerLakes1.com Team. Support our mission by visiting www.patreon.com/fl1 or learn how you send us your local content here.