By collaborating to create local safety measures, K-12 schools across the Finger Lakes region were able to remain open and secure for students during the COVID-19 pandemic, according to a report released today.
Issued by the Finger Lakes Reopening Schools Safely Task Force, the interim report summarizes the task force's work since its formation in July 2020. As part of its ongoing efforts to reopen schools, the group sent a letter to Governor Andrew Cuomo asking for more clarity on the metric indicators required for schools to open more fully for in-person learning, along with a copy of its interim report.
Bringing together more than 40 leaders from public health, health care, education, government and nonprofits, the group was convened to ensure the physical and emotional health and safety of students and their families and education professionals as schools in the region navigated the unprecedented process of reopening in the midst of the pandemic.
Most notable among the task force's accomplishments is that in-school COVID transmissions remained minimal. All schools were required to test 20% of students and staff for the coronavirus when Monroe County was declared as a yellow zone in November 2020. While the countywide positivity rate at the time was more than 6%, Monroe County schools achieved a positivity rate of just .018%. In Wayne County, only one probable school transmission occurred out of 100 positive cases among students and staff.
Other accomplishments involved:
Communicating with families. Information was shared directly with area families in multiple languages and tailored to various literacy levels, and often included the use of simple infographics.
Providing local recommendations based on New York state guidelines. Recommendations included face coverings, physical distancing in schools, physical distancing on school buses and how to bring students back to school after a positive test.
Creating a resource hub. More than 325 task force members and community members participate in the resource hub, sharing information on a dozen subject areas.
Aligning the education, public health and health-care sectors to find solutions to pandemic-related challenges. Three virtual community forums were held to help create community standards on screening, testing and response for school students and staff.
Collaborating on childcare-related issues. A survey of Monroe and Wayne County caregivers obtained feedback about their needs and their perceptions of childcare and out-of-school-time-program safety during the pandemic.
"What the Finger Lakes Reopening Schools Safely Task Force has achieved in a short time shows that the collaborative work we have been doing to keep schools open and safe is making an impact," said Wade Norwood, CEO, Common Ground Health. "The health and safety measures we have implemented are protecting students, and we will further our efforts until schools are able to reopen more fully for in-person learning."
Dr. Michael Mendoza, Monroe County Commissioner of Public Health, said, "The Finger Lakes Reopening Schools Safely Task Force has put a tremendous amount of effort into keeping our school communities safe during this unprecedented and challenging time. This region-wide collaboration and communication demonstrates a true commitment to the education of our children, and the health of our students, teachers and families."
"I am happy to see the CDC release school reopening guidelines that will help all of our country's children return to school safely," said Steven A. Schulz, MD, RRH PCASI Monroe County/FLMA Pediatric Medical Director. "The guidelines align with those of New York state. I am proud of the work that has been done by the Finger Lakes Region Reopening Schools Safely Task Force to help clarify and implement these best practice recommendations for our local children, families, schools, teachers, staff and communities."
Diane M. Devlin, director of Wayne County Public Health, said, "This task force is a shining example of the importance of collaboration, particularly in the midst of a crisis. While there are differences among the rural, suburban and urban schools, we have helped maintain consistency by sharing resources and knowledge across districts and avoiding duplication of efforts."
"Navigating through a crisis requires strong connections and networks," said Kathleen Graupman, superintendent of schools, Greece Central School District. "By bringing together key stakeholders to share critical information, this task force helped enable school districts across the region to open schools safely for both students and staff during this pandemic."
LJ Shipley, M.D., vice chair for population and behavioral health, URMC Department of Pediatrics, said, "The extensive and innovative collaboration between healthcare providers, schools, and community agencies across our region during the pandemic has been transformative and really sets the stage for us to work better together on behalf of children, youth, and families in the future. We must continue to put the needs of our community's children at the center of all of our conversations and collective efforts."
Dr. Vicky Ramos, district superintendent of Wayne Finger Lakes BOCES, said, "This task force has played a critical role in building collaborative conversations among school districts throughout the Finger Lakes region. The information that our districts have received has been exceptional in helping us keep our students, teachers and staff safe."
Convened by Common Ground Health, the Reopening Schools Safely Task Force covers the 13 Finger Lakes counties of Allegany, Chemung, Genesee, Livingston, Monroe, Ontario, Orleans, Schuyler, Seneca, Steuben, Wayne, Wyoming and Yates.
---
---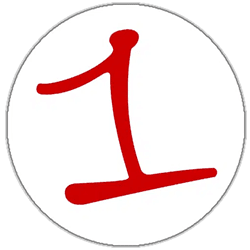 FingerLakes1.com is the region's leading all-digital news publication. The company was founded in 1998 and has been keeping residents informed for more than two decades. Have a lead? Send it to [email protected].