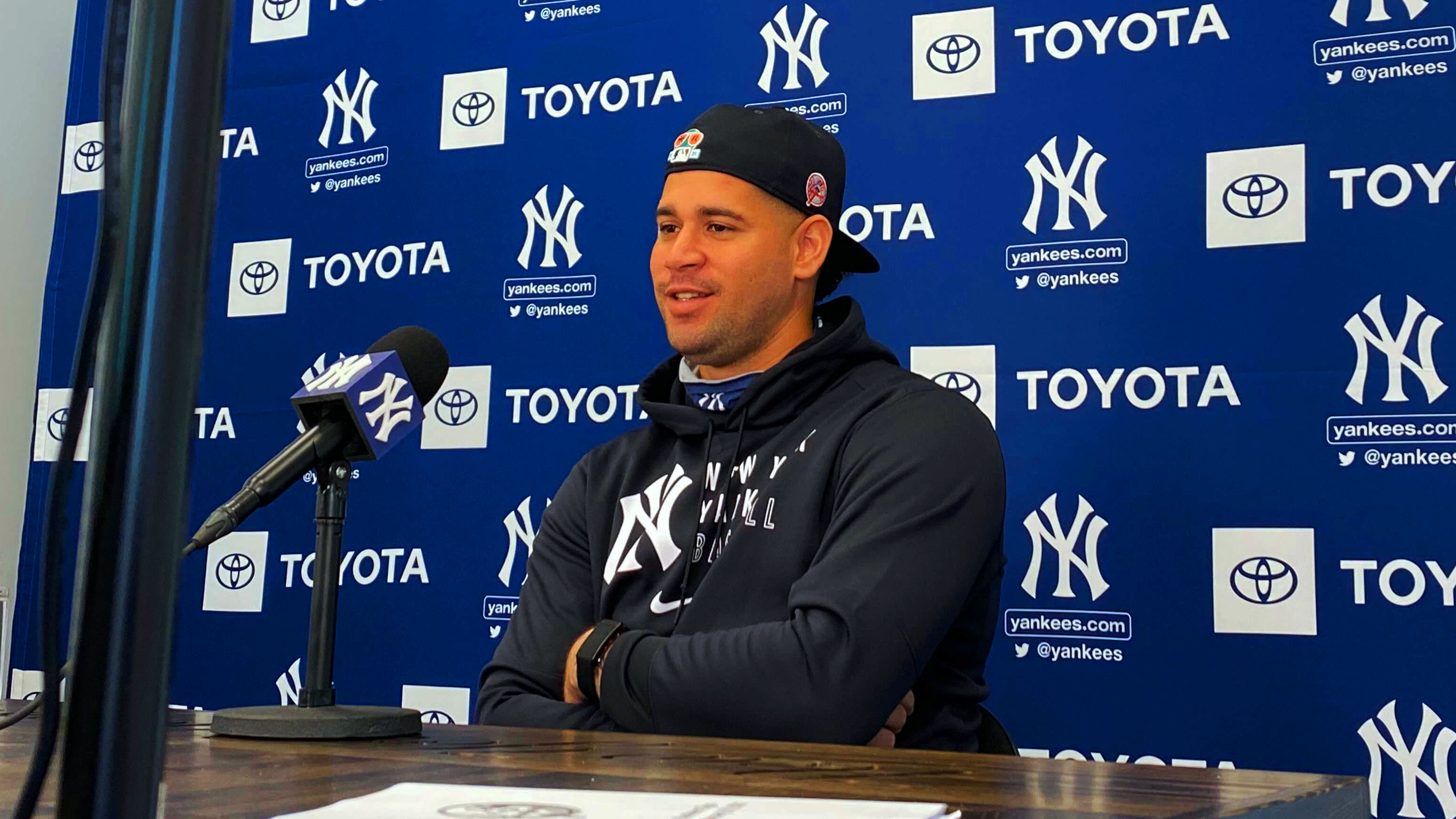 The 2020 season was a forgettable one for Gary Sanchez. As a fifth-year pro with the Yankees, Sanchez posted a single-season career-worst .147/.253/.365 slash line and hit 10 home runs while knocking in 24 runs over 49 regular-season games.
Saturday at Yankees spring training in Tampa, Fla., Sanchez did not shy away from how hard he took his past year.
"It was a tough, tough year for me," Sanchez said through an interpreter. "I don't see it as a good year. And right there, I understand that if you had better results, if you had a better production in the season, you would probably be playing. So you understand that part of the game and the decision. At the same time, it's like I said — you have to turn the page, put in the past and look towards a new year."
Following the season, Sanchez went to Tampa and worked with Yankees hitting coaches Marcus Thames and P.J. Pilittere. He even spent his winter in the Dominican Professional Baseball League as a way to get extra reps.
From a hitting focus of keeping more pressure on the back the leg and letting pitches travel more to a defensive effort that sees him catch with one knee down, Sanchez feels good about his offseason progress. He does, however, have to hold off Kyle Higashioka for New York's starting job in 2021.
"That's something I can't do — I can't name myself the starting catcher," Sanchez said through an interpreter. "But what I can tell you is I do want to be playing every day. I don't see myself just playing two times a week. I feel I would like to have the opportunity to play every day."
Gary Sanchez talks about not playing in the postseason last year:

"It wasn't easy but at the same time I understood as a teammate that my teammates needed me and I wanted to support each one of them and stay ready" pic.twitter.com/EogPU1TxMo

— Yankees Videos (@snyyankees) February 20, 2021