This morning, the National Bobblehead Hall of Fame and Museum unveiled a limited-edition bobblehead of President Millard Fillmore. This marks the first bobblehead featuring Millard Fillmore and is one of 18 "Neglected Presidents" bobbleheads that the Hall of Fame and Museum is releasing.
Standing in a presidential pose, the Fillmore bobblehead is wearing a black suit and bow tie. The bobblehead includes Fillmore's name on the base. Each bobblehead is individually numbered to 500, and they are only available through the National Bobblehead Hall of Fame and Museum's Online Store. The bobbleheads, which just arrived and ship now, are $30 each plus a flat-rate shipping charge of $8 per order. A set of 18 is also available for a discounted price of $500.
Fillmore served as the 13th President of the United States from 1850 to 1853. A member of the Whig Party, he was the last President to not be affiliated with either the Democratic or Republican parties. He was elected the 12th Vice President in 1848 and took over the presidency after Zachary Taylor died in office on July 9, 1850, making him one of five "accidental" Presidents. Born in a log cabin in the Finger Lakes region of New York, Fillmore rose from poverty through diligent study and became a successful attorney. He became prominent in the Buffalo area as an attorney and politician and was elected to the New York Assembly in 1828 and the U.S. House of Representatives in 1832. He was the Comptroller of New York when he was elected Vice President of the United States.
As President, Fillmore was instrumental in the passing of the Compromise of 1850, a bargain that led to a brief truce in the battle over the expansion of slavery. Though personally opposed to slavery, the Compromise of 1850 was a package of bills that allowed the newly formed territories of New Mexico and Utah to decide the slavery question for themselves; admitted California as a free state; banned the slave trade (but not slavery) in Washington, D.C.; settled a Texas boundary dispute; and authorized the use of federal officers to capture runaway slaves. Fillmore failed to win the Whig nomination for President in 1852, but he gained the endorsement of the Know Nothing Party four years later and finished third in the 1856 presidential election. He was also a founder of the University at Buffalo and served as chancellor from 1846 to 1874.
"The Neglected Presidents" bobblehead collection includes 18 former United States Presidents: John Quincy Adams, Chester Arthur, James Buchanan, Grover Cleveland, Calvin Coolidge, Millard Fillmore, James Garfield, Warren G. Harding, Benjamin Harrison, Rutherford B. Hayes, Andrew Johnson, William McKinley, Franklin Pierce, William Howard Taft, Zachary Taylor, John Tyler, Martin Van Buren, and Woodrow Wilson. These mark the first bobbleheads for 13 of the Presidents and the first traditional bobbleheads for four of the other five.
"We're excited to release the first bobblehead of President Millard Fillmore," National Bobblehead Hall of Fame and Museum co-founder and CEO Phil Sklar said. "While previously neglected in the bobblehead world, Millard Fillmore is an important part of our country's history and we think this bobblehead will be a great learning tool and a fun collectible for history buffs."
---
---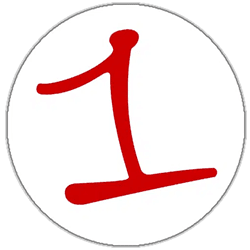 FingerLakes1.com is the region's leading all-digital news publication. The company was founded in 1998 and has been keeping residents informed for more than two decades. Have a lead? Send it to [email protected]