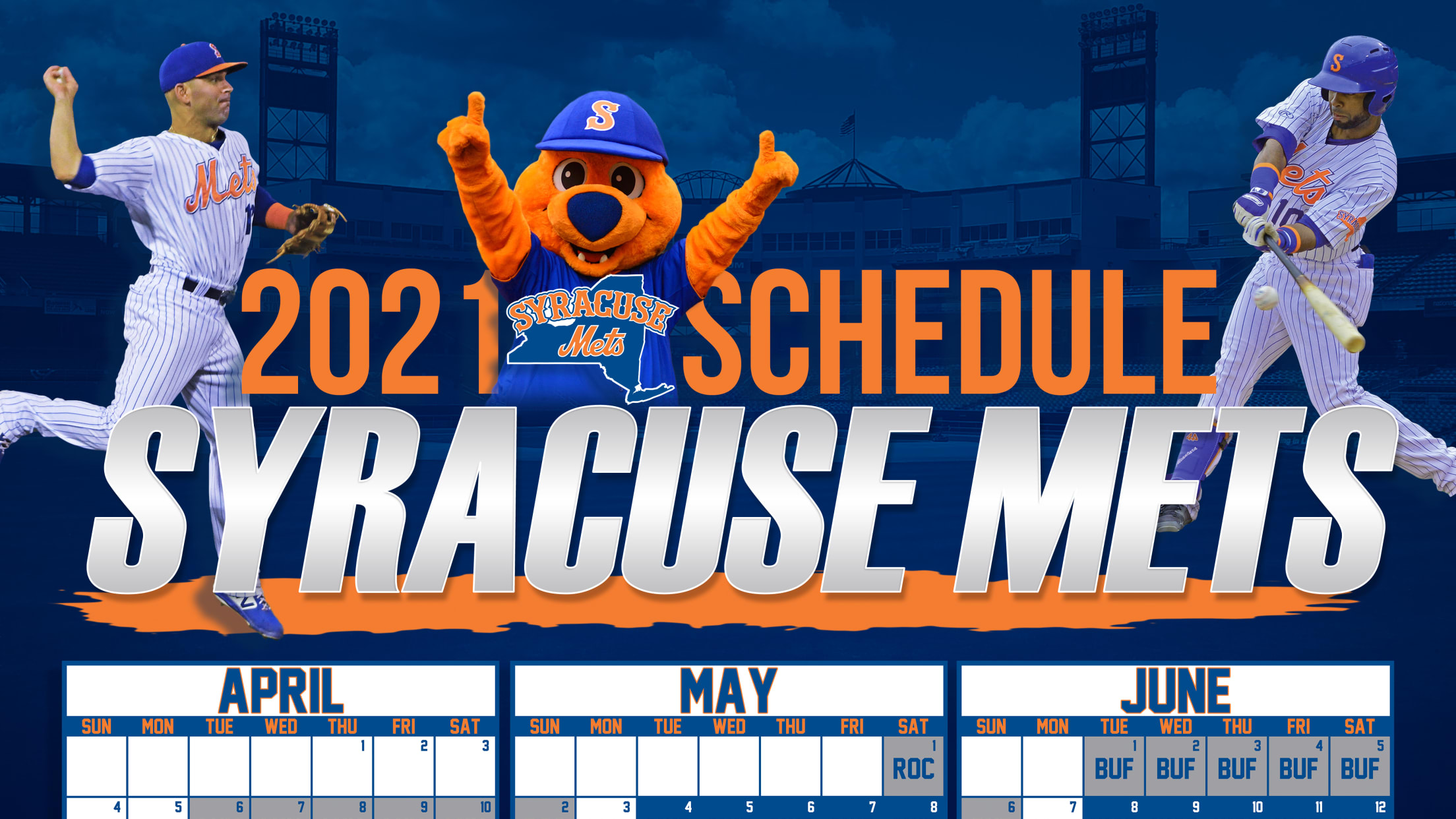 The Syracuse Mets announced their 2021 schedule on Thursday. Syracuse is slated to play 142 games in a unique format for the 2021 season. The Mets will only play the other five teams in their division with Opening Day scheduled for Tuesday, April 6th at Lehigh Valley. Syracuse's 2021 Home Opener is planned for Tuesday, April 13th against the Buffalo Bisons at NBT Bank Stadium. The Syracuse Mets are continuing to work with state and local health officials to plan for the safe return of fans to the stadium. More information about tickets and health protocols at games will be released soon.
CLICK HERE FOR THE FULL SCHEDULE
The 142-game schedule is a slight increase from the last few years. Triple-A teams have played 140-game schedules since 2018. The last time there was a 142-game Triple-A schedule was 2017. This change comes as part of a broader change in Minor League Baseball. Syracuse is part of a new "Group of 20" League now called the Triple-A East League where the Mets are part of the Northeast Division. The Northeast Division consists of the same six teams that were part of the former International League North Division: Buffalo, Lehigh Valley, Rochester, Scranton/Wilkes-Barre, Syracuse, and Worcester, which moved from Pawtucket.
The other 14 teams in the Triple-A East League are Columbus, Indianapolis, Iowa, Louisville, Omaha, St. Paul, and Toledo in the Midwest Division and Charlotte, Durham Gwinnett, Jacksonville, Memphis, Nashville, and Norfolk in the Southeast Division.

Kyle leads sports coverage and hosts the Concrete Jungle podcast. Have a lead or question? Send it to [email protected].