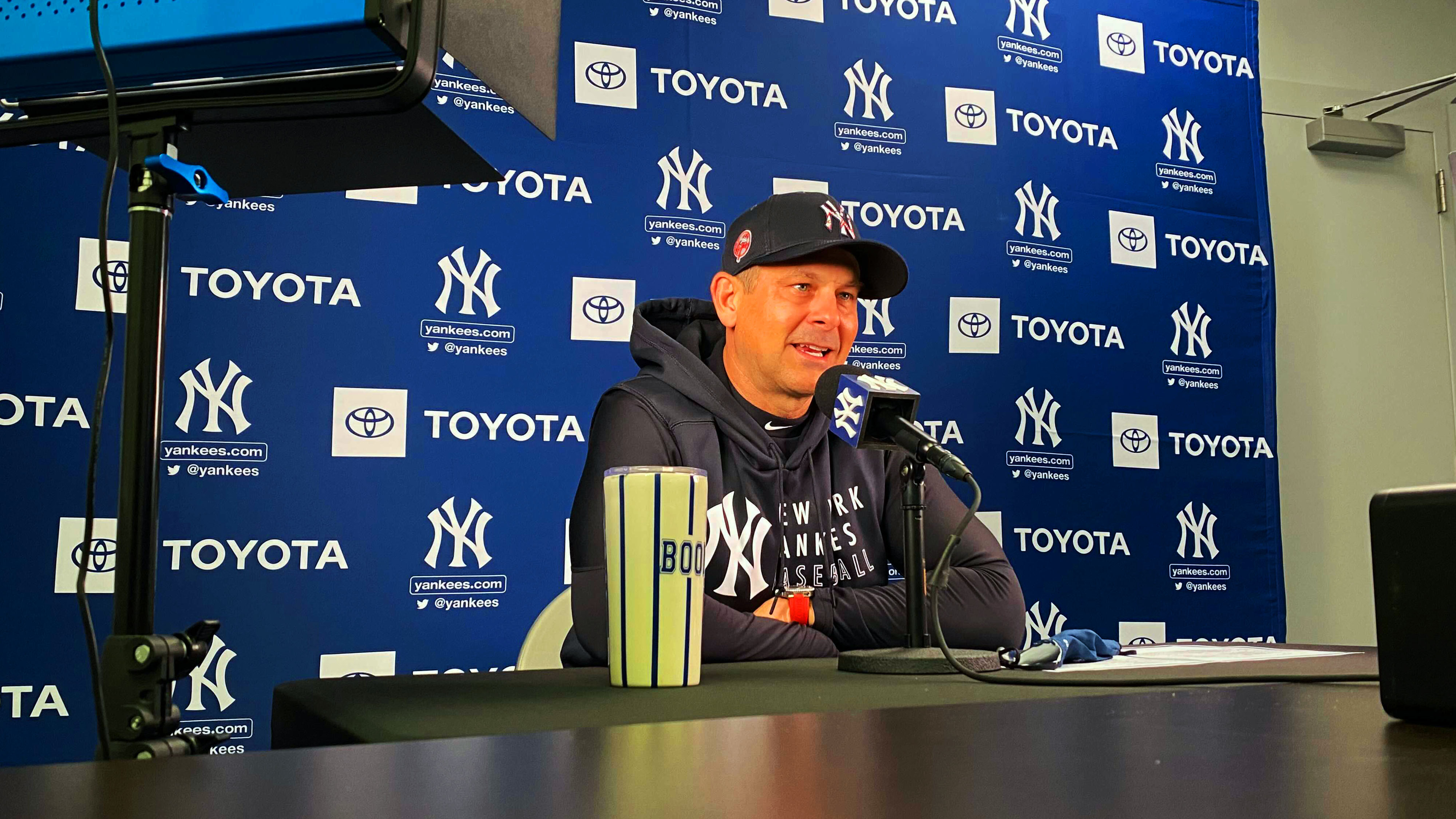 After a breakout 2020 campaign in which he held down multiple outfield positions for injured starters, Clint Frazier enters spring training this season as Aaron Boone's starting left fielder. The skipper said so himself in his first news conference down in Tampa, Fla.
"I do," Boone said when asked directly if he thinks Frazier is his left fielder entering camp. "Clint has obviously come a long way in every aspect of his game, and certainly earned his place last year when obviously nothing was given to him. He had to earn everything really the last couple of years."
Going into camp, Clint Frazier is the starting left fielder for the Yankees:

"Clint has come a long way in every aspect of his game and certainly earned his place" pic.twitter.com/TApfKse9Hz

— Yankees Videos (@snyyankees) February 17, 2021
Frazier took advantage of every opportunity at the plate and in the outfield when the likes of Aaron Hicks, Aaron Judge, and Giancarlo Stanton were out for the Yanks in 2020. He slashed .267/.394/.511 with eight homers, six doubles and 26 RBI while usually near the bottom of the batting order over 39 games.
Even better was his clear defensive improvement, something that needed change after a rough 2019 campaign that had pitchers wincing at times when the ball was hit his way. He looked more comfortable reading fly balls and had some web gems mixed in as well.
"He's been a contributor going back really to the first year I was here and last year I think really proved that he was ready to grab an everyday role on this team, especially the improvements really he's made in every aspect of his game," Boone said.
Now that doesn't mean Frazier will waltz into Opening Day in that role. There are multiple players, including Mike Tauchman and Greg Allen, who will be shooting for a starter job as well. Jay Bruce was also added on a minor-league deal after a rough 2020 campaign, as he enters camp looking for some redemption.

Kyle leads sports coverage and hosts the Concrete Jungle podcast. Have a lead or question? Send it to [email protected].