Nine Democrats in the state Assembly are seeking to strip Gov. Andrew Cuomo of his emergency powers. They go a step further, accusing him of obstructing justice.
Last week, Gov. Cuomo's top aide admitted to intentionally delaying and withholding data relative to nursing home deaths amid the coronavirus pandemic.
It was part of their effort to allegedly avoid a federal investigation.
"By now, you have already seen the news of Governor Cuomo's staff openly conceding that the omission of nursing home COVID-19 deaths data — now surpassing 15,000 nearly a year into this pandemic — were deliberately covered up by this administration," the letter from Democrats reads. "In an attempt to circumvent a United States Department of Justice probe, and despite a joint hearing held by the State Legislature last August in which representatives of the Cuomo administration were compelled to testify and answer crucial questions to our body, it is now unambiguously clear that this governor has engaged in an intentional obstruction of justice, as outlined in Title 18, Chapter 73 of the United States Code."
The letter is a scathing shot at the Governor's authority and handling of the pandemic, even as many voters gave Cuomo high marks for his handling of it.
""Most consequently, if this Legislature fails to take collective action in stripping the Governor of his emergency powers and engage in additional measures to seek the realization of justice, including overriding an eventual executive veto and potentially the commencement of impeaching proceedings against Governor Cuomo, per the powers vested in the Assembly […] then we too shall be complicit along with this administration in the obstruction of justice and conscious omission of nursing home death data," the letter continues. ""We implore you to set aside any concerns of loyalty or disloyalty to this Governor, or this this matter is politicized. We must absolutely consider above all the sanctity of the democratic institution that we call the Legislature of the State of New York and resolutely pursue justice in the face of an executive who we can say without hesitation has engaged in criminal wrongdoing."
Meanwhile, Gov. Cuomo said there was no cover-up, but did admit that his office should have turned over nursing home data sooner. Richard Azzopardi, a senior spokesperson for the Governor, told News10NBC that it was all part of the state's balanced response to the pandemic. "Assemblyman Kim has a long record of being hostile to the Governor's office, blaming it for prompting press reports investigating his campaign contributions. That simply isn't true. We paused the state legislatures request for information because we were completing the federal DOJ requests. The two houses were told. This move just plays into the hands of Republicans and their politics of division and reckless false accusations," he said.
---
---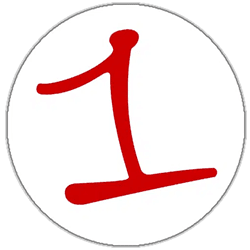 FingerLakes1.com is the region's leading all-digital news publication. The company was founded in 1998 and has been keeping residents informed for more than two decades. Have a lead? Send it to [email protected].