HEAVY SNOW FIZZLES, SLEET MIXES IN BRINGING DOWN SNOWFALL TOTALS
A vast majority of the region did not see as much snow as expected out of this winter storm.
While forecasters with the National Weather Service and other regional outlets expected to see a widespread 8-12 inches of new snow – sleet and freezing rain mixed in during the overnight hours – knocking down totals.
As of 9:30 a.m. locations in Wayne County saw the most snowfall with around 8 inches of accumulation. Locations in Ontario, Seneca, and Yates counties reported between 4-6 inches.
Cayuga County activated a travel advisory, but that was cancelled around 9:30 a.m., too.
There isn't a ton left with this system. The National Weather Service says that 1-3 inches depending on exact location with less than a hundredth of new freezing rain. Winter Storm Warnings and Advisories were lifted during the mid-morning hours.
FLX Weather Meteorologist Drew Montreuil says that his focus is shifting to another system, which is taking a similar track to the one that passed through overnight. Here's what he's thinking as this next system moves into the area between Thursday and Friday. [READ MORE]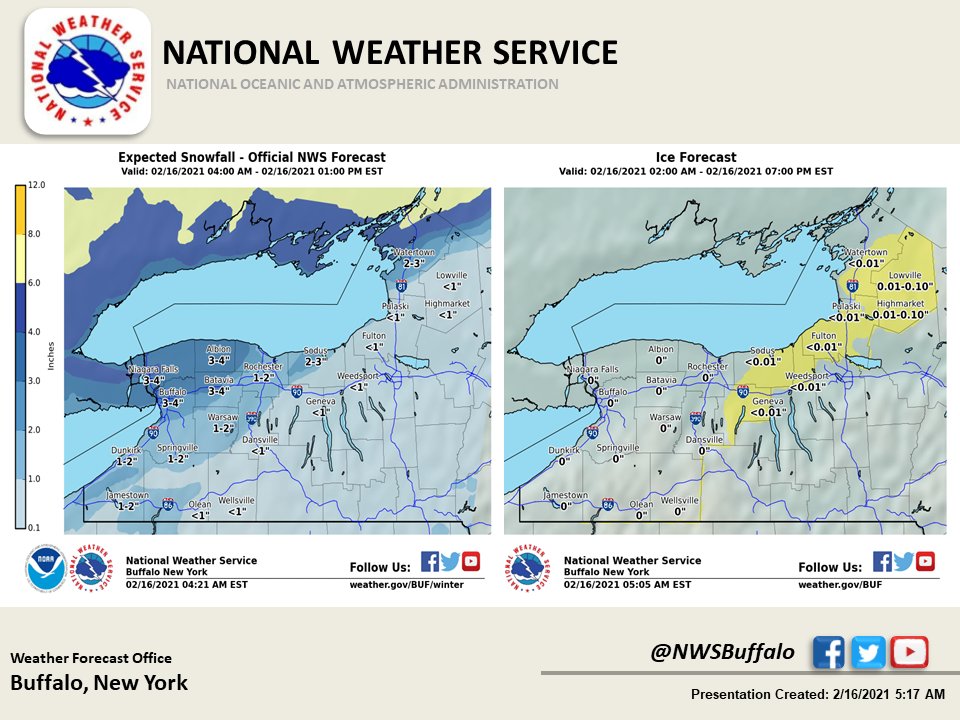 Follow below with some pictures and video on social media.
Quick Resources
– Local Cancellations
– Thruway Travel Cams
– Latest Update From FLX Weather Meteorologist Drew Montreuil
– Extended Forecast from FL1 Weather Center
On Social
23° reporting Italy Hill N.Y 5 inches total. Sleet Earlier! Drive safe. #Keukalake #Southernfingerlakes @TracieMariBella @GarofaloWX @wnywxguy @FLXJosh @rmccollo @whec_rcaniglia @WHEC_BSomers @Wxandgardenguy @NWSBinghamton @ChristinaReisWx @BrookeWxTV @WayneStormWatch pic.twitter.com/v5CmRvQUce

— Ed Traphagen (@Trapper51) February 16, 2021
The Cayuga County Sheriff's Office has issued a TRAVEL ADVISORY encouraging travelers to use caution as this current winter weather event is moving through the region. Snow continues with 6-8 inches in some places and in southern Cayuga County it is transitioning to rain and ice.

— Sheriff Brian Schenck (@SheriffSchenck) February 16, 2021
Yep, it's definitely snowing out there! Almost 1am and the storm is in full swing. It is blowing hard out of the east down here along the lake shore with blizzard-like conditions. pic.twitter.com/8D5j1r7T5L

— James Montanus (@JamesMontanus) February 16, 2021
Italy Hill Yates County N.Y 5 inches Snow . Sleet.
About 10th of an inche. Ice glaze on top snow. Reporting in. pic.twitter.com/l8VMdoNCAw

— Ed Traphagen (@Trapper51) February 16, 2021
[Read Time- 2:39] As conditions improve across the Finger Lakes this morning, focus shifts to the next weather system set to arrive late Thursday.
→ https://t.co/hv5kFIXOP0#FingerLakes #FLX #twithaca #ROC #SYR #NYwx #UpstateNY #FLXweather #Fingerlakesweather #weather

— Finger Lakes Weather (@FLX_Weather) February 16, 2021
A recap of snowfall reports so far at this early hour….Anywhere from 4 to 8 inches. #ROC #WX pic.twitter.com/ciQBvDEK1j

— Josh Nichols (@wnywxguy) February 16, 2021
A recap of snowfall reports so far at this early hour….Anywhere from 4 to 8 inches. #ROC #WX pic.twitter.com/ciQBvDEK1j

— Josh Nichols (@wnywxguy) February 16, 2021
Plows have been out and most main roads are looking good. #roc @SPECNewsROC pic.twitter.com/maxWbsksYU

— scott barstow (@barstow_scott) February 16, 2021
Something to watch out for this AM are intersections. We keep coming across ones that have build up from plows. People are flying through those… ? pic.twitter.com/CDVT2KQrr8

— Breanna Fuss (@BreannaFuss) February 16, 2021
---
---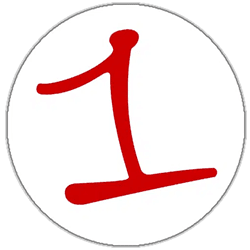 FingerLakes1.com is the region's leading all-digital news publication. The company was founded in 1998 and has been keeping residents informed for more than two decades. Have a lead? Send it to [email protected]