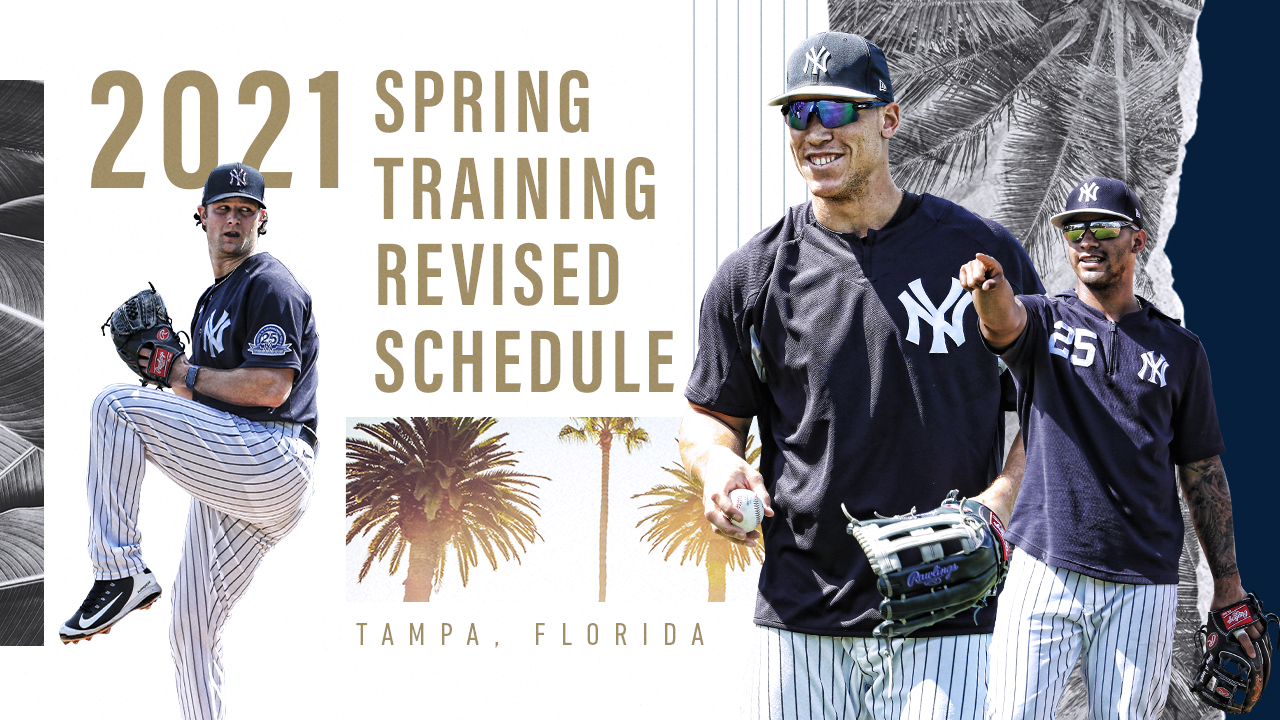 Spring Training games get underway in just over two weeks on February 28. With live action fast approaching, MLB announced a revised schedule for the exhibition slate, designed to reduce travel as team's navigate their Florida and Arizona circuits.
You can check out the full slate of games on MLB's website. For the Yankees, the realigned schedule sees them facing just the Orioles, Tigers, Blue Jays, Phillies and Pirates. Eagerly awaited matchups with the division rival Rays and Red Sox will have to wait for the regular season.
The Yankees are scheduled to play 28 exhibition games, concluding the slate on March 29th. This represents a small reduction from the usual number of games; the Yankees played at least 30 Spring Training games every year from 2015 to 2018. As of now, it looks as though the Yankees will do away with split-squad doubleheaders, and instead play single matchups throughout the month.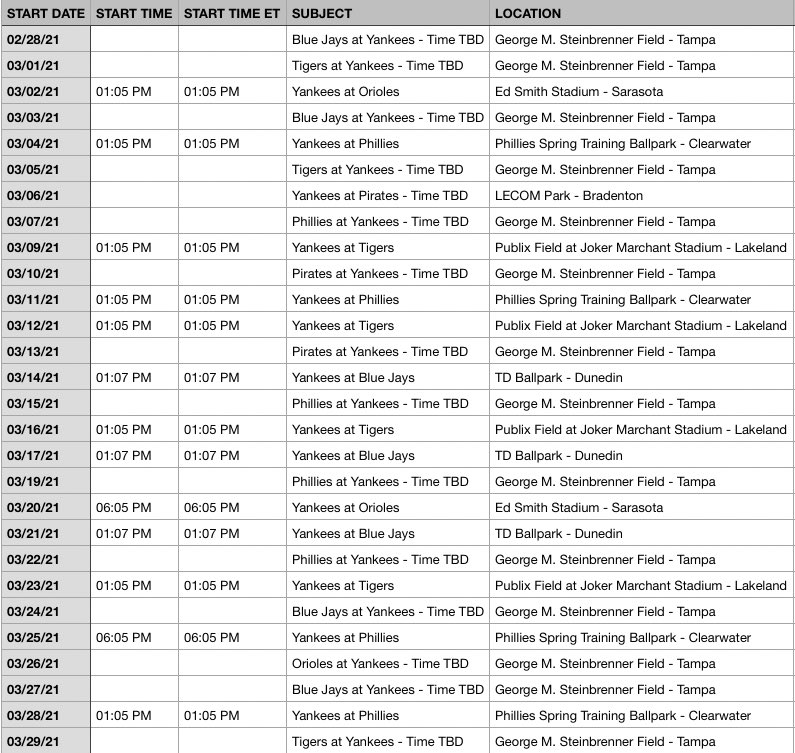 Kyle leads sports coverage and hosts the Concrete Jungle podcast. Have a lead or question? Send it to [email protected].