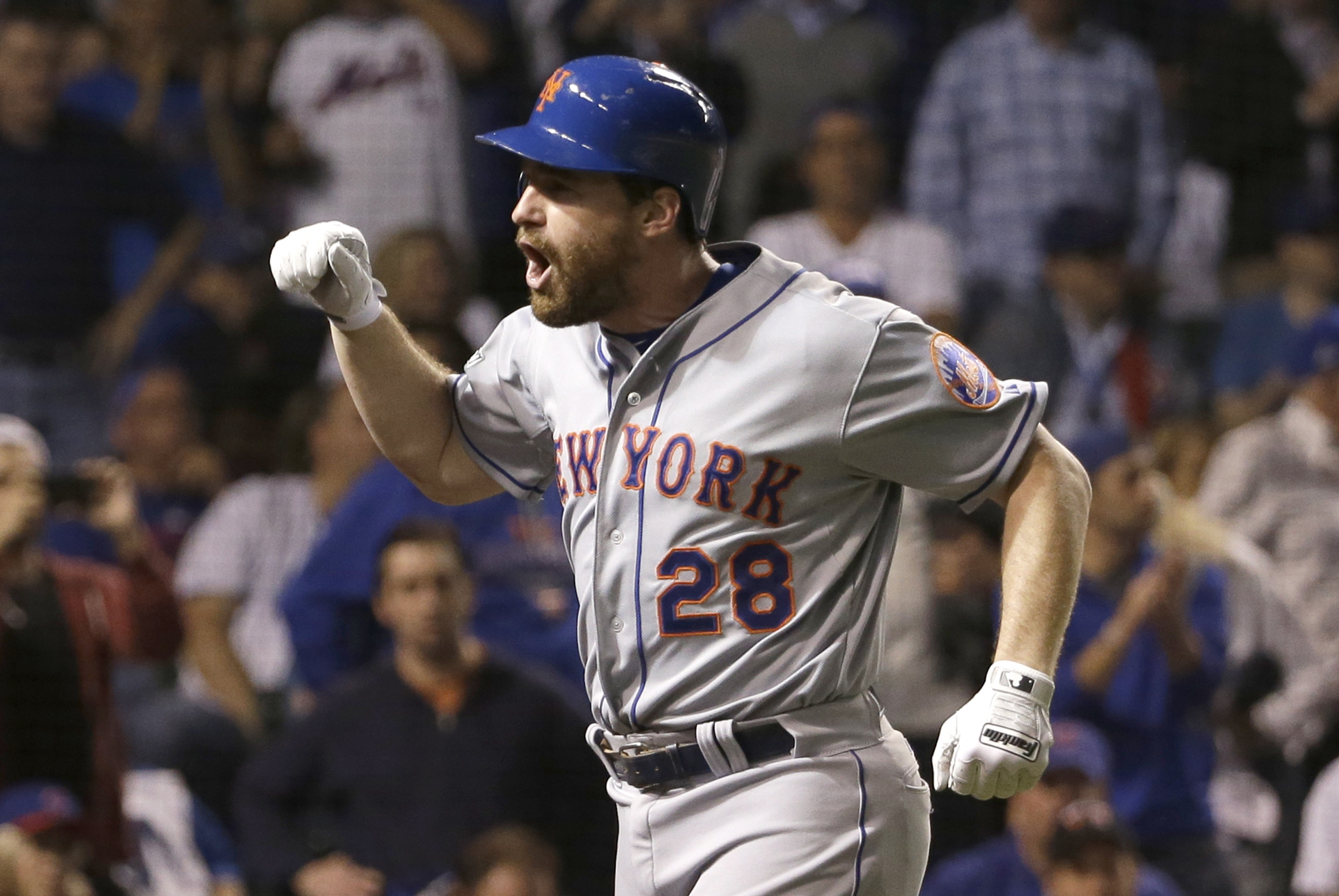 Daniel Murphy, who slugged the Mets into the World Series in 2015 and transformed into an MVP candidate with the Nationals, is retiring after 12 seasons in the Major Leagues.
Murphy told SNY's Andy Martino on Friday that he has decided to retire.
"This is a beautiful game, and I really just feel humbled and blessed that it let me jump on the ride for a little bit," Murphy told SNY. "It's beautiful. It can teach you about so many things. And all I can say is, 'Thank you.'"
The 35-year-old Murphy was a free agent this offseason. He spent the last two seasons with the Rockies, after playing his first seven years in the big leagues for the Mets, the next 2 1/2 for the Nationals and half a season with the Cubs.
Murphy was a three-time All-Star — once for the Mets, twice for the Nationals — a two-time Silver Slugger at second base and the National League MVP runner-up in 2016 while with Washington. But he's most famous for his historic postseason run in 2015 with the Mets, when he crushed seven home runs, including homering in a record six straight games, to lead New York to the NL pennant.
Murphy homered off Clayton Kershaw twice, Zack Greinke, NL Cy Young Award winner Jake Arrieta, Kyle Hendricks, Jon Lester and Fernando Rodney as the Mets defeated the Dodgers and Cubs on their way to their first World Series appearance since the 2000 Subway Series. Murphy was named the NLCS MVP.

Kyle leads sports coverage and hosts the Concrete Jungle podcast. Have a lead or question? Send it to [email protected].