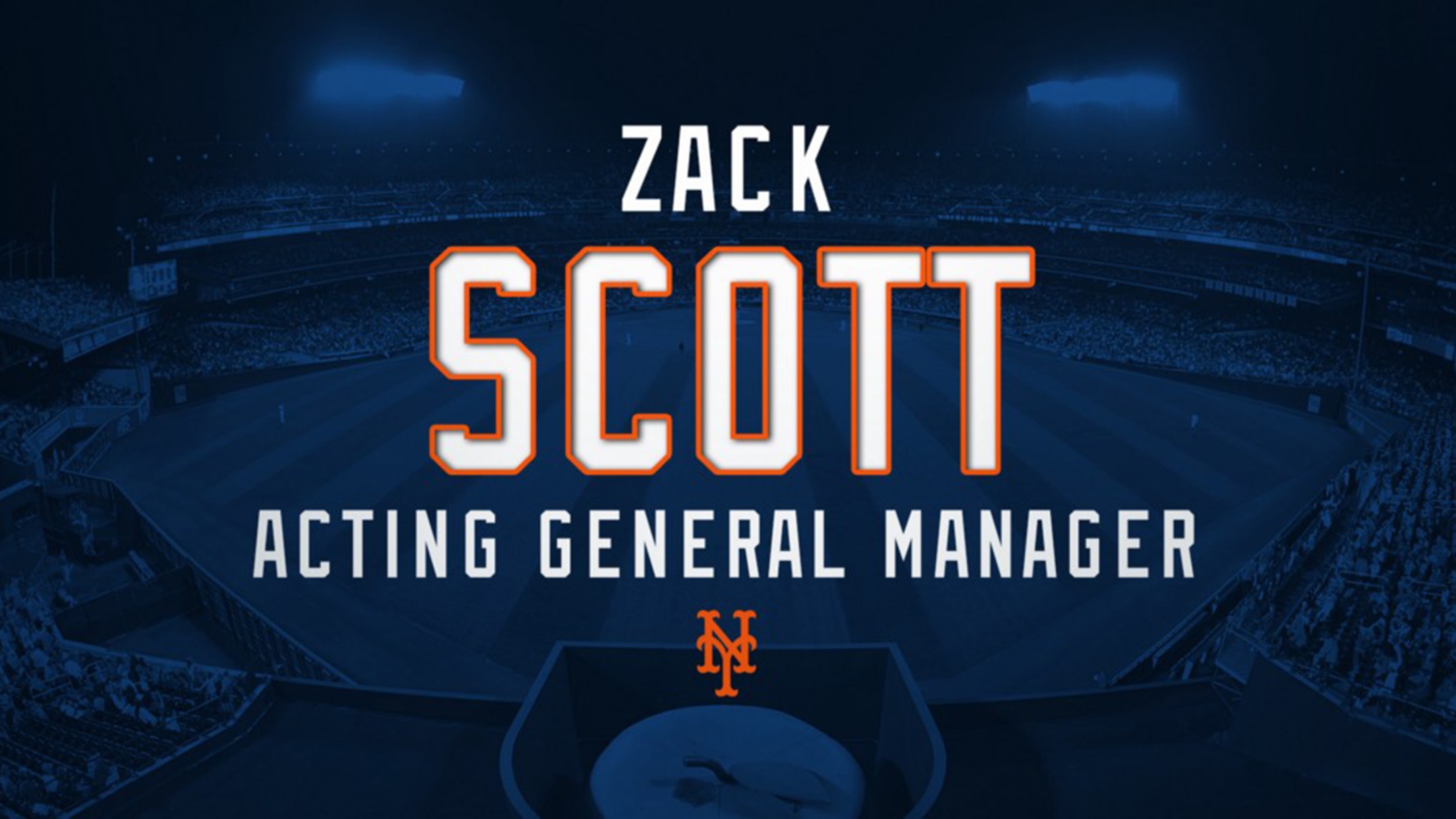 The Mets solidified their front office structure on Wednesday in the wake of Jared Porter's firing, naming Zack Scott their acting general manager effective immediately.
Scott, 43, became the Mets' assistant GM in December, following years working alongside Porter in Boston. Less than a month later, the Mets fired Porter after an ESPN report uncovered explicit text messages he sent to a female reporter while with the Cubs in 2016. Mets president Sandy Alderson said he would reevaluate the front office in the wake of Porter's firing, but that he would continue to oversee all aspects of baseball operations himself.
Now, Alderson is delegating in a significant way, giving Scott an acting GM title.
"Zack has plenty of championship experience to draw upon," Alderson said in a statement. "He has been an integral part of our decision-making processes since his arrival. The entire baseball operations staff, including myself, will continue to work collaboratively."
That staff includes Alderson's inner circle of Scott, senior vice president John Ricco, scouting heads Bryn Alderson and Tommy Tanous, baseball operations senior director Ian Levin, and analytics experts Ben Zauzmer and Joe Lefkowitz.

Kyle leads sports coverage and hosts the Concrete Jungle podcast. Have a lead or question? Send it to [email protected].