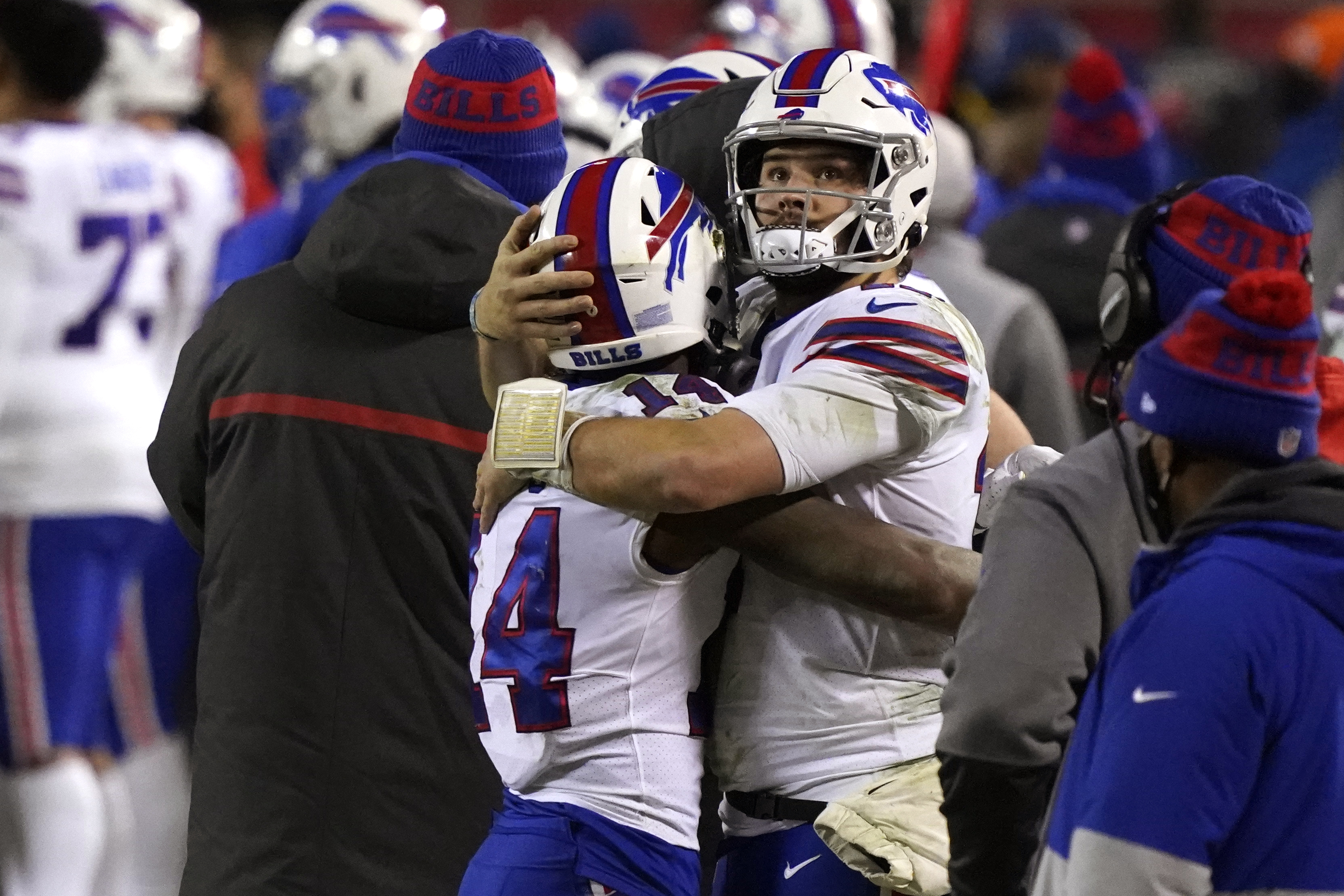 Bills quarterback Josh Allen said it best on Monday afternoon during his locker clean out Zoom interview: "If you don't win the whole thing, you're going to have these feelings and these emotions."
Buffalo fell one game short of the Super Bowl on Sunday to the reigning Super Bowl champion Kansas City Chiefs in the AFC title game, and even though that 38-24 loss is going to sting for a while, it's not going to be the only thing the Bills take away from the 2020 season.
"We have a lot to be proud of. To come in, do the things we were able to accomplish, to do it without an offseason, to do it with a lot of new guys, a lot of new pieces, not having those OTA's to be able to gel and get the reps and continuity going," Bills cornerback Tre'Davious White said. "What we did is an amazing thing. It's something to be proud of.
"It's a building block, we're still getting better. We're a young team, a ceiling team, so the future is bright for us as we continue to work hard, believe in ourselves, and believe in that growth mindset Coach McDermott always preaches. With the guys we have, and the culture we have here, we'll be fine for some time."
The Bills finished the regular season with a 13-3 record, marking the best regular season record for the franchise since 1991, when the Bills season ended in a Super Bowl loss.
On top of becoming AFC East champions for the first time since 1995, the Bills also snapped a 25-year playoff win drought when they defeated the Indianapolis Colts 27-24 in the Wild Card game. Buffalo would tack on a Division Round win, holding the Baltimore Ravens to just a field goal in the 17-3 win that would advance the Bills to the AFC Championship for the first time in 27 years.

Kyle leads sports coverage and hosts the Concrete Jungle podcast. Have a lead or question? Send it to [email protected].