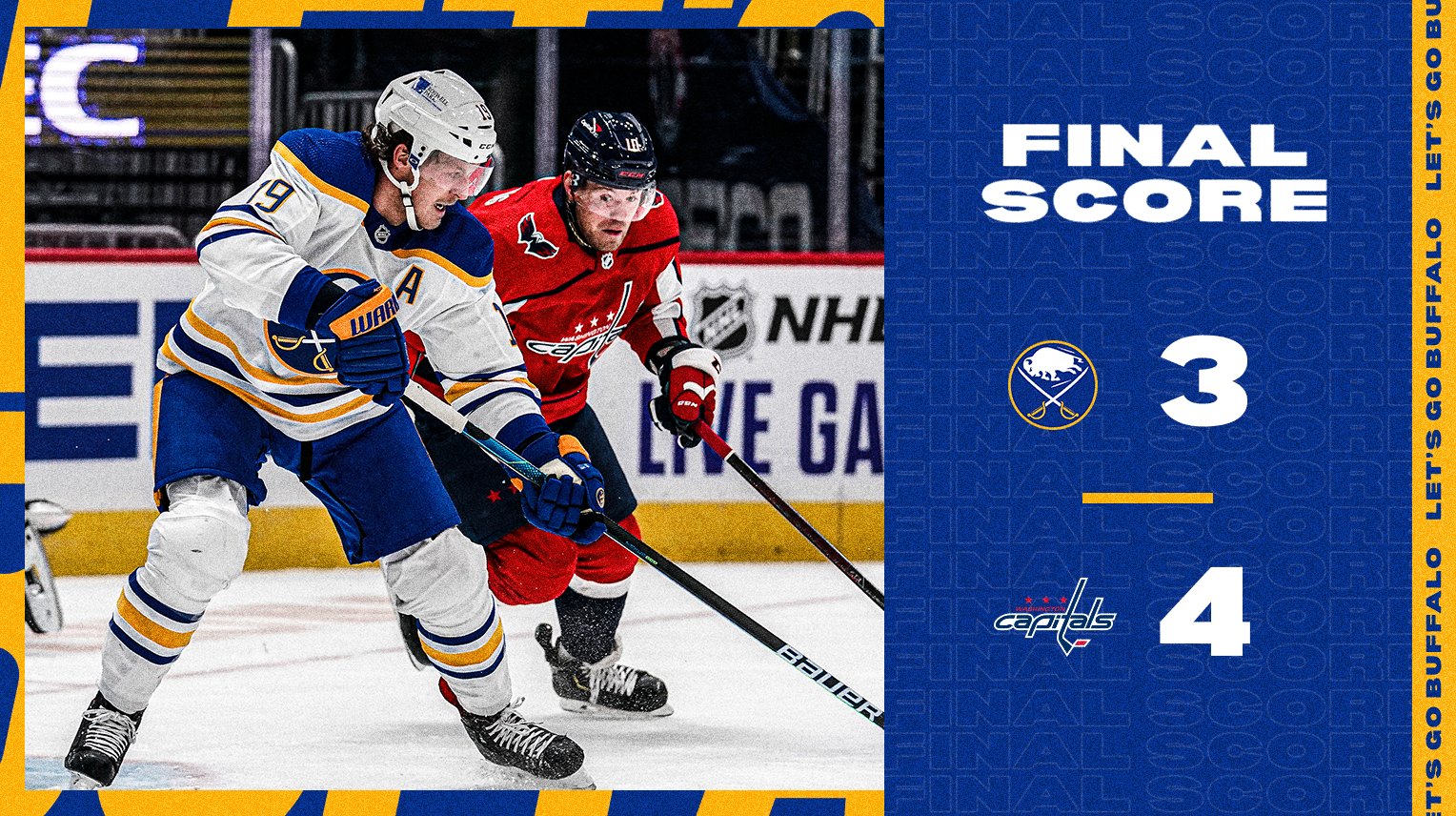 Dylan Cozens scored the first goal of his career, and Eric Staal and Riley Sheahan each scored their first with the Buffalo Sabres on Friday, but the team fell to the Washington Capitals 4-3 in the shootout at Capital One Arena.
The Sabres had three different players each score their first goal with the team in the same game just once prior to tonight, according to NHL Stats and Information. The only other time was on October 6, 1982 when Dave Andreychuk, Paul Cyr and Hannu Virta achieved the feat.
Buffalo's oldest and youngest current players scored the club's first two goals. Staal, 36, opened the scoring and Cozens, 19, tied it midway through the second.
Cozens, playing in his fifth NHL game, recorded his first point with an assist on opening night and was happy to add one to the goal column.
"It's a dream come true," he said during the first intermission on MSG. "Obviously the first step is making it here and to finally get that first goal, it's super exciting."
Sheahan, technically the newest Sabre after signing a one-year deal at the end of training camp, tied it again shortly after Washington had regained the lead.
Linus Ullmark returned to the net for Buffalo and played well in a 29-save performance through 65 minutes. He made a critical stop with 9.2 seconds remaining on a John Carlson shot during a delayed penalty.
Nicklas Backstrom, Nic Dowd and Jakub Vrana scored for Washington. Vitek Vanacek made 25 saves in regulation and overtime.
GAME HIGHLIGHTS:

Kyle leads sports coverage and hosts the Concrete Jungle podcast. Have a lead or question? Send it to [email protected].