Editor's Note: Each day health departments around the region are publishing updates to their websites, social media platforms, and sharing 'situational' data with local media. In an effort to bring all of that information together under one roof – we'll be publishing daily 'situational updates'. They will appear near the top of our homepage, and will be indexed at our own COVID-19 dashboard, which can be found by visiting www.fingerlakes1.com/coronavirus. Note that for counties that do not publish written updates – we will summarize the visual reports they share on those platforms or with local media.
---
As of Monday, December 14th the region continues to see a rise in cases. Governor Andrew Cuomo said that the Finger Lakes region, which includes everyone below except for Cayuga and Steuben counties, was leading the state in total hospitalizations and hospitalization rate. Looking for our table? Scroll to the bottom of this story.
Here's what local health officials were saying today.
Cayuga County Health Department:
There were 52 new cases, plus four inmate cases at a correctional facility in the county. It brings the total number of active cases there to 462. There are 23 residents hospitalized for COVID-19. A total of 13 deaths.
"The Cayuga County Health Department received confirmation of recent deaths related to COVID-19. Three Cayuga County residents who tested positive for COVID-19 and were hospitalized have passed away. The decedents, a female in her 80s, a male in his 80s, and female in her 60s had been hospitalized for complications related to COVID-19. Out of respect for the privacy of the deceased and their families we will not be releasing further information."
Ontario County Health Department:
"2071 Ontario County residents have been diagnosed with COVID-19 since the start of the pandemic. 57 new cases; 56 community-acquired (not in long-term care), 1 associated with long-term care. Make-up of new cases: Many cases are related current positives, and several are currently under investigation. As of today, 565 COVID-19 positive individuals (are being isolated, monitored and are checked on daily by Public Health staff). This is in addition to 752 mandatory quarantines (contacts of positive cases) that are also being monitored and contacted daily (totaling 1317 in the isolation and quarantine category). Negative Tests: 347. Registered Travelers: 1,227. 22 COVID-19 positive residents are in the hospital. 1467 recoveries reported since the start of the crisis. 43 new recoveries. No new deaths reported today."
Schuyler County Health Department: 
"There are 20 new cases to report since our update Friday morning: 9 from Friday, 8 from Saturday, and 3 from Sunday. Sixteen of the individuals had known contact with someone who tested positive. Additionally, there are 17 recoveries to report since our last update. Visit our dashboard at https://arcg.is/1r1SzS. For descriptions of what each category in the update means and for other update-related FAQs, view the update on our website: http://schuylercounty.us/CivicAlerts.aspx?AID=445."
Seneca County Health Department: 
"The update for today are for the numbers and cases that came through this weekend- up through last night 12/13/2020. Starting tomorrow we will be posting updates in the mornings to allow more time for notifications. We have 4 more COVID-19 deaths to report that are connected to the current nursing home outbreak. Please keep those affected in your thoughts at this extremely difficult time. We are also report 24 new positive cases that came in over the weekend. 7 of those being connected to the nursing home. The remaining 16 cases are tied to community spread. Please wear your mask and practice good hand hygiene. PLEASE STAY HOME IF YOU ARE SICK and STOP SOCIAL GATHERINGS."
Steuben County Health Department:
"Additional rapid testing dates have been set up for Steuben County residents on December 15 and December 16 at Corning Community College's Health Education Center located at 132 Denison Parkway East in Corning. Register for your slot at https://tiny.url.com/cccrapid. Each individual in the vehicle or household who wants to get tested will need to register separately. Participants must park in the HEC's parking lot. Wear a face covering and social distance onsite. Enter the building at your scheduled appointment time. Those under age 18 must be accompanied by a parent or guardian. If a printed copy of results is needed, notify the individual at the check in location. After being swabbed, participants are to wait in their vehicles for results. Results will be provided at the site within approximately 15 – 30 minutes. Plans are being finalized to offer rapid testing in the Hornell area. Stay tuned."
Wayne County Health Department:
"Today's update includes Friday evening, Saturday, Sunday, and up to 830 a.m. Monday data. We had 5 cases transfer out over the weekend. We had 49 new cases on Saturday. 53 new cases on Sunday, and an additional 20 cases from Friday evening and overnight last night. Saturday's Drive through testing clinic included 388 pre-registered persons (after cancelations). We tested 328 people on Saturday over the course of 4 hours. We had new 7 positive tests at our testing clinic. Remember: Our success and our numbers staying low will be BECAUSE of our community coming together to wear masks, wash their hands, social distance, and avoiding attending large gatherings frequently."
---
---
---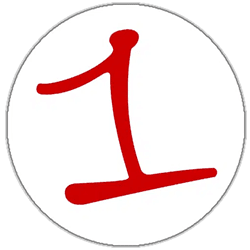 FingerLakes1.com is the region's leading all-digital news publication. The company was founded in 1998 and has been keeping residents informed for more than two decades. Have a lead? Send it to [email protected].