That Cornell has landed a top prospect in Zach LaPolice marks a very positive development where the school's program is concerned. But having the Ivy League cancel the winter sports season – with the future uncertain amid the COVID-19 pandemic – might make things seem unbearable as the former New Canaan star is raring to go, with fans likely just as excited to see him suit up for the college whenever he is able to.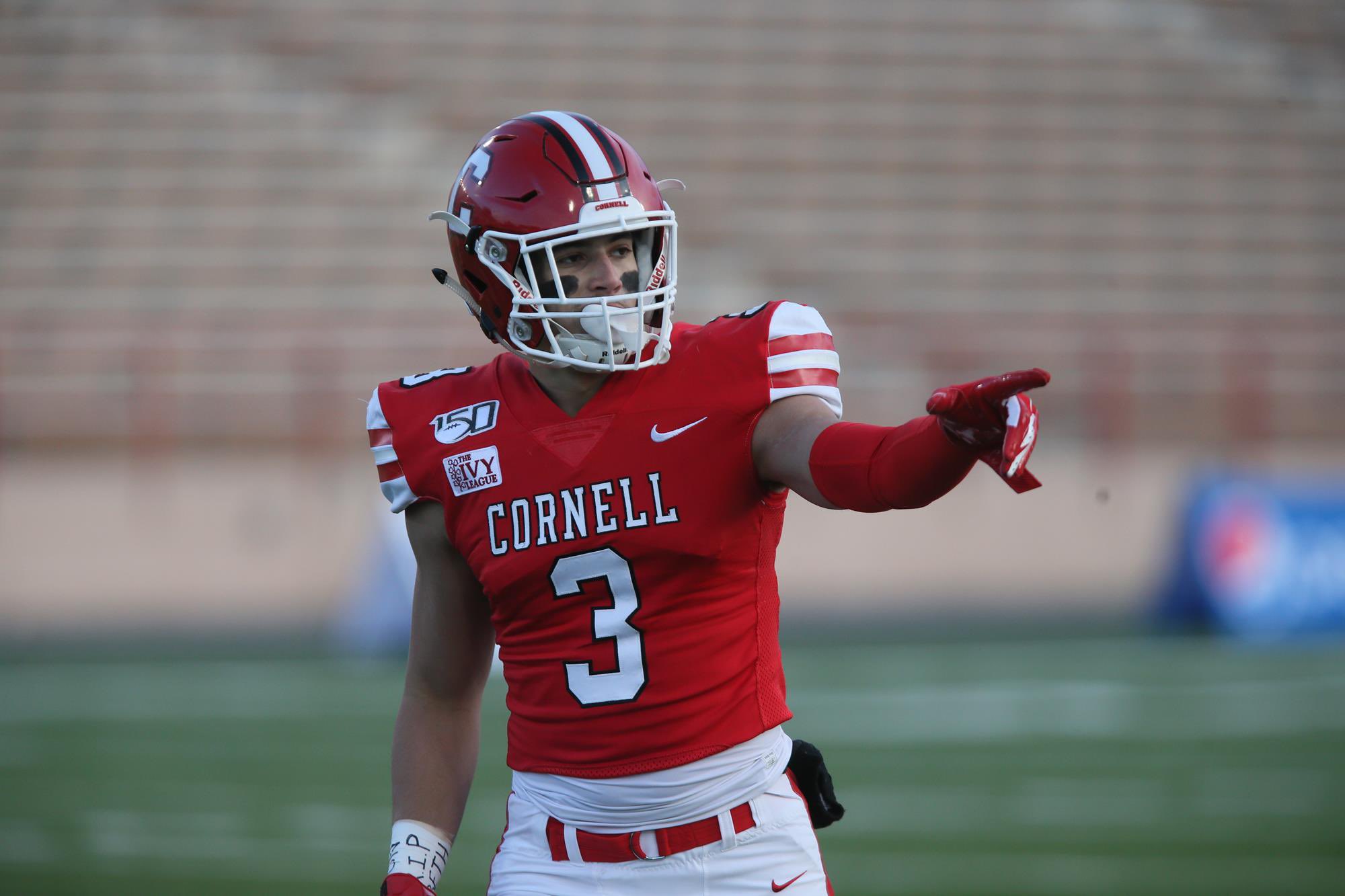 LaPolice was the top receiver and kick returner at New Canaan during his senior year in 2019 with 56 catches, 11 touchdown receptions, and 1,223 all-purpose yards. He was the most highly targeted receiver by quarterback Drew Pyne (now at Notre Dame), who threw over 50 percent of his passes Zach's way and notably passed 300 yards for a win over Wethersfield last year.
In the meantime, LaPolice is taking a post-graduate year at Choate but has committed to playing for Cornell University thereafter. The former New Canaan captain narrowed his choices down to Cornell and Colgate but chose Cornell in the end, with the former's Ivy League appeal proving too hard to turn down.
"Colgate and Cornell have amazing coaching staffs, especially the receiving coaches and offensive coordinators; and they're both extremely successful schools and good schools as well," the former high school football and lacrosse player explained. "But there's something about an Ivy League education that is unmatched and I couldn't turn that down. That's alongside the fact that Ivy League football is something special."
Zach's brother, who graduated from New Canaan five years ago, also played in the Ivy League for Harvard.
Despite the difficulties posed by the pandemic, the player is making the most of it and has already developed a tight bond with his Choate teammates, who he refers to as his "brothers."
"A team in a unique situation is what we've really talked about and we're going through everything together," he noted. "All of my boys, my brothers on that team, we're in a unique situation, but if we can't play games, why not bring the best energy to practice and the things that we can do at Choate."
"I've been getting ready for a football season for the past 13 years of my life, and I was really looking forward to that (at Choate). COVID has affected us with the lack of normalcy, but we've all adjusted. We're working on the little things and working together as a team. Our brotherhood grew because of what we've had to go through."
Apart from the fact that Choate will not be able to play football games as they would have liked to, LaPolice found that choosing a college was way more difficult than it should have been as players can't make official visits, with virtual tours and remote communication with coaches now the standard.
Conference supporters have found themselves just as ticked off while the pandemic persists. Right now there is no clear view of when the season would start so the sportsbooks don't have any open lines for Ivy League Football games, given that attendance is still a hurdle while contact sports are generally a challenge in light of all what's going around the globe at the moment.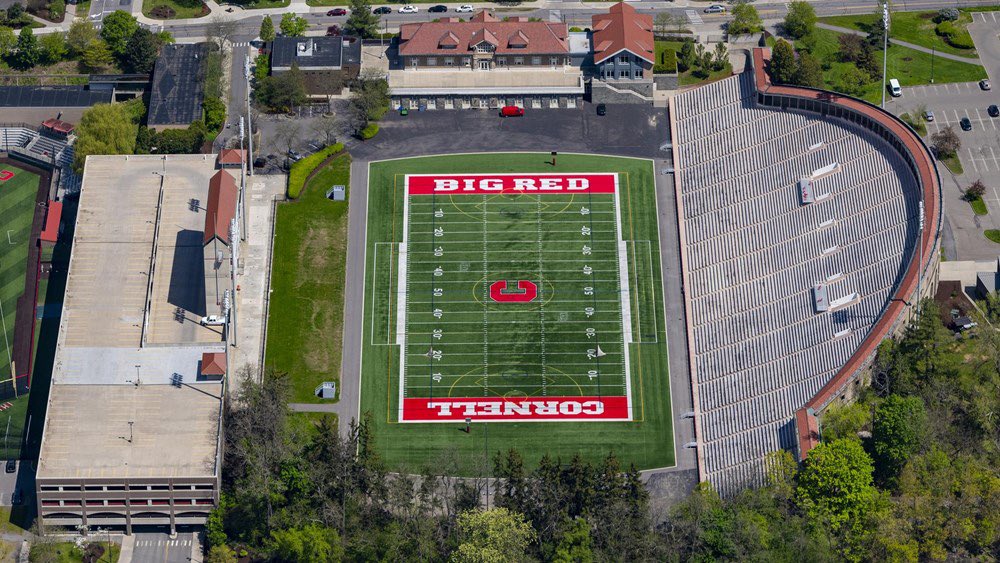 The NFL has managed to get its season underway but has had multiple players test positive for the novel coronavirus, while various NCAA conferences are also well into the thick of things. The NBA set the bar as it pertains to safely returning to safe sporting activities amid the crisis, having completed its 2019/20 season in a bubble in Orlando, Florida. However, the league is now faced with new demands now that it plans on taking pro basketball back to team arenas.
Meanwhile, Zach's coach at New Canaan, Lou Marinelli, reckons the teenager made the right choice with Cornell as he will be in good hands. The university had to make do with high school footage because he couldn't play any prep school games, something the coach says adds to the value they see in the player.
LaPolice says he wants to be a starting freshman with Cornell Big Red yet is aware of the fact that it might not be the case and would be happy just being able to help the team where he can. Of course, he's still looking forward to playing valuable minutes.
"My goal right away is to start as a freshman and if not, I want to get valuable playing time and help the team wherever I can," he added. "With coach Archer, we have something special that we're going to bring to the Ivy League in the next four years, so I'm extremely excited about having the opportunity to play football at an Ivy League School."
100% COMMITTED. ??? pic.twitter.com/A4UKlo2O7b

— Zachary LaPolice (@ZLapolice7) September 29, 2020

This content is brought to you by the FingerLakes1.com Team. Support our mission by visiting www.patreon.com/fl1 or learn how you send us your local content here.