The cumulative impact of the COVID-19 pandemic is increasingly negatively affecting health-related quality of life across the country and our South Seneca Community is not exempt from the distressing impacts.  As Covid-19 cases rise in our South Seneca communities, the S2AYRural Health Network's STEPS project continues to engage  residents in the towns of Covert, Ovid, Lodi and Romulus for solutions, collaborating with  local partners to promote community well-being during this challenging time.
As a direct response to Covid impacts in our community, STEPS has awarded a Resident Health Promotion Project (RHPP) "Finding Joy and Ease for the Long Winter" proposed by residents Caroline Peterson and Mary-Catherine French in collaboration with the Lodi Whittier Library and Librarians Beth Bevars and Nora Snyder.
The Finding Joy and Ease program is a community-oriented health education program based on learning mindfulness skills to manage life stress and reduce anxiety. The funded program's content is derived from the Mindfulness-Based Stress Reduction (MBSR) program which is a standard health education course which has been offered in Medical Centers and Universities throughout the US for 30 years. Key elements of the original MBSR program will be combined in theFinding Joy and Ease Program including, gentle chair stretching, learning mindfulness skills and meditation to calm the mind and body and exploring how intention, attention and a non-judgmental attitude can support responding rather than reacting to the stress of life. Clinical studies evaluating mindfulness programs for stress management have shown significant improvements in health-related quality of life and reductions in psychological distress, including anxiety. The MBSR program is commonly found in Universities and University Hospital Settings and is offered at University of Rochester Medical Center and Syracuse University.
Why this is the right time to learn more skillful stress management?
The American Psychological Association is warning of potential long- term mental health effects of the coronavirus pandemic given the documented ongoing negative effects in personal, educational and economic sectors of our communities.
Importantly, a recent health survey-based study based on BMI classifications with over 7,700 adults nationwide, published online in October in the medical journal Obesity, reported that while there has been a beneficial increase in healthy eating due to a reduction in "eating out" and an increase in home cooking, the Coronavirus pandemic has resulted in a decrease of physical activity, weight gain and increased anxiety in the adults surveyed, including a significant increase in anxiety for those with higher BMI scores that increase health risks.
Even as the pandemic began, the JAMA Network was already providing evidence of changes in alcohol use in the early months of the pandemic reported as resulting in "a range of negative physical health associations, excessive alcohol use may lead to or worsen existing mental health problems, such as anxiety or depression."
Learning skills for managing stress and applying them to your daily life, is an opportunity to improve your quality of life now and may well serve as a protective buffer for your future well-being and pro-active health engagement with your family members.
The STEPS RHPP mindfulness learning program, offered virtually via Zoom, will be led by Caroline Peterson, MA, a South Seneca resident. Caroline, a retired Licensed Professional Counselor and Board-Certified Art Therapist, received advanced training to teach MBSR at the University of Massachusetts Medical Center's Center for Mindfulness. Over 18 years, her innovative work integrating art therapy with the MBSR program for persons diagnosed with cancer, was the focus of successful clinical research studies, showing beneficial outcomes, at Thomas Jefferson University's Center for Integrative Medicine and the Abramson Cancer Center at Pennsylvania Hospital, Penn Medicine in Philadelphia.
Learn more about the Finding Joy and Ease program offered through the Lodi Library via an introductory session offered on December 12 (from 11:00 am – 1:00 pm) or December 16 (from 5:00-7:00 pm) via Zoom.  Participants are welcome to borrow a Chrome Laptop for the course.  The 8-week Zoom program begins in January (with the option of either Wednesday early evening or Saturday late morning classes) To register for this free course, please contact the Lodi Library at 607-582-6218.
---
---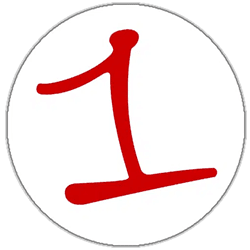 FingerLakes1.com is the region's leading all-digital news publication. The company was founded in 1998 and has been keeping residents informed for more than two decades. Have a lead? Send it to [email protected].