NYSEG and RG&E crews are responding as strong winds and thunderstorms disrupted service to thousands of customers across the Finger Lakes, Central New York, and Southern Tier.
Currently there are 20,321 NYSEG customers and 529 RG&E customers without power of the approximately 54,000 and 22,000 impacted respectively.
The weather event that brought strong winds and thunderstorms across the state yesterday morning and continued overnight and remains active in portions of the service area. Crews worked through the overnight to clear downed wires and trees, make safe work sites, and restore power to impacted customers.
The strong winds remaining active during the overnight period prevented crews from performing certain restoration work, such as using bucket trucks to access the top of the utility poles. However, crews were able to perform critical restoration work, such as replacing broken poles, and readying the site with new equipment for when the wind speeds slowed, and the work could be safely performed.
Daily Work Plan
Today, the company will conduct damage assessments and identify the extent of the damage caused by the weather event and crews will continue to make safe roads, and clear debris, fallen trees or other hazards. Crews were repositioned throughout the state overnight to be able to perform work in the most significantly impacted areas.
The company continues to coordinate its response effort with state and local emergency management officials to clear roads of fallen trees and hazards and restore power service to critical facilities, such as hospitals and nursing homes.
Safety Tips
The companies also remind the public to stay away from downed wires and report any downed wires to NYSEG at 800.572.1131 or RG&E at 800.743.1701. Customers should not attempt to move wires or fallen trees until the area is deemed safe by professionals. It is possible that a live wire be tangled into a fallen tree, which could injure someone trying to remove the fallen debris.
Recognizing that many residents are currently home due to the ongoing COVID-19 situation, for everyone's safety, the company asks customers to observe a six-foot social distance if they must be near workers and always remain outside the work zone. Allowing crews to remain uninterrupted and focused on their work enables workers to determine damage and make repairs more quickly.
NYSEG and RG&E will continue to provide updates throughout the event to the general public on the companies' social media channels (Facebook and Twitter). The companies also offer customers the following reminders to prepare for the storm and stay safe if power outages do occur.
As of Monday around 7 a.m. the outages had been reduced to a few hundred around the entire region.
---
We're responding to outages caused by today's strong winds and scattered thunderstorms, which continue to impact our service area. Currently, approximately 2,000 RG&E customers are without power. Learn more: https://t.co/YdlF3EvWvf. pic.twitter.com/MZBckOCdMY

— RG&E (@RGandE) November 15, 2020
Traffic signal fell down on West Ridge Road in Greece – crews working on scene as the rain continues to come down. @News_8 pic.twitter.com/EM2elAI9XW

— Jack Watson (@JackWatsonTV) November 15, 2020
On Clover St near East Ave in Brighton a large tree limb came down, taking some power lines and utility poles with it. Also just caught the back of a parked car. Crossway Condominiums are currently without power. #ROC @SPECNewsROC pic.twitter.com/LJ3rg7AIhj

— Jeff Hamson (@ROC_NewsPhotog) November 15, 2020
Here's a look at the wind @13WHAM in Henrietta. pic.twitter.com/FVYLLWowWV

— 13WHAM (@13WHAM) November 15, 2020
Seeing several intersections without power near Brockport, winds ramping up @13WHAM pic.twitter.com/aE6Vt1tG4u

— Natalie Kucko (@NatalieKucko) November 15, 2020
We're responding to outages caused by today's strong winds and scattered thunderstorms, which continue to impact our service area. Currently, approximately 16,750 NYSEG customers are without power. Learn more: https://t.co/y4IefYM8R2. pic.twitter.com/Nxp8eaeP6a

— NYSEG (@NYSEandG) November 15, 2020
Ugh, not what you want to see. https://t.co/JrnLgSUzv8

— Stacey Pensgen (@WHEC_SPensgen) November 15, 2020
Arrival of #severethunderstorm squall line this afternoon #LakeErie #wny ⁦@SPECNewsBuffalo⁩ Wind gusts around 60mph pic.twitter.com/LJci0f76GC

— Dan Russell (@Dan_Weather_Man) November 15, 2020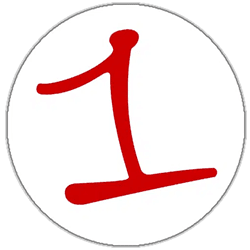 FingerLakes1.com is the region's leading all-digital news publication. The company was founded in 1998 and has been keeping residents informed for more than two decades. Have a lead? Send it to [email protected]